-

10

mins read
People's choice: Best voted eCommerce shopping cart to build your adult sex toy websites – Check HERE.
Check out our newly launched robust eCommerce shopping cart software build for Adult sex toy websites. With our xMarketplace, you can start a sex toy website loaded with 70,000+ products from our wholesale drop shipper.
Check out the demo – It looks FANTABULOUS!
The market of sex toys which was limited to a few handful of sex shops around 10-15 years ago, has grown a lot since then. People of high class and rich community were the only users who were into these kinds of sexual fetish. But, with the use of all kinds of sex toys in porn movies and camming shows, the demand for sex toys has increased gradually. Even movies and novels like Fifty Shades of Grey are one of the major reasons why people are starting to lose their shame and fear, and they are now willing to try new things in their sexual life.
Nowadays, there are several websites that are selling all kinds of adult stuff, including toys and many other things which can be used to enhance sex. And these sites are not just a handful of low profiting sites. The adult sex toys market is huge. It is a 15 billion dollar industry, and by the time we will reach 2020, this industry is going to become a 52 billion dollar one.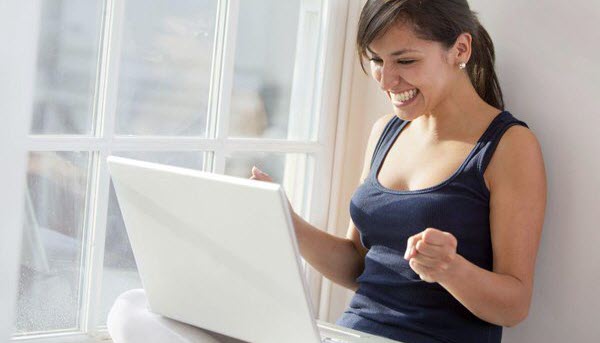 Now, before going into the different software which can help you create an adult e-commerce shopping site, let us first talk about what things you can sell on your site, and what really are sex toys.
What to Sell on Adult Ecommerce Shopping Website
Sex Toys: A sex toy can be considered as an object or a device, which is used in certain sexual activities that enhance the human sexual pleasure. Sex toys come in different types of toys. It can be a vibrator, a dildo, massagers, pumps, strap-on toys, realistic toys, cock rings, condoms & sleeves, masturbators, fleshlights, penis enhancement, prostate massager, sex dolls and tenga cups. There are anal toys as well, such as, anal beads, anal vibrators, butt plugs and glass butt plugs.
Bondage: Ball gags, blindfolds & masks, chastity belts, collars & cuffs, rope, cock rings, SM suits and whips.
Lubricants and lotions of different kinds and aroma, lingerie for women, sexual enhancers. Erotic games and even artificial hymen. These all can be sold on an adult e-commerce shopping website.
Best Adult Ecommerce Shopping Cart Software
Just like starting an adult porn website, to start an adult e-commerce shopping website, there are different kinds of turnkey software available on the internet. These software provide you will all kinds of services like responsive design, drop shopping, payment gateways, robust admin functionality, SEO optimisation, CMS management etc. The one which we found best among all the other turnkey software for adult e-commerce website was xMarketplace by Adent.
xMarketplace: 

xMarketplace offers everything you need for your next adult toy store business. It has tonnes of features and comes bundled with adult toy drop shippers and adult payment processors. It is built on a popular WordPress framework uses MySQL for the database backend. To highlight, Selling adult toys using this e-commerce software is easy. It comes bundled with adult toy drop shipping API & adult payment gateway processors. It is built on the cutting edge technology stack and seamless sync across all devices. It has it all – Web, Android and iOS app. Let's have a look at its features and modules –
Features
1) Responsive Design: xMarketplace comes with a fully responsive design which can be accessible across multiple devices. It uses bootstrap 3 responsive system. xMarketplace looks pixel perfect on all the devices.
2) Drop Shopping API: It comes bundled with adult toys drop shipping API. It brings you 100,000+ item inventory from IVD and ECN. Huge selection of products from more than 500 vendors. Discreet shipping and you have control over the pricing of products.
3) Adult Payment Gateway: It comes with Paymentwall integration which accepts more than 120 payment gateways in over 200 countries. You can integrate your CCBill account with Paymentwall. With payment wall gateway, you can setup one time payments, subscriptions, digital goods and also virtual currency. It also has mobile SDK to integrate with Android and iOS app.
4) Robust Admin Functionality: The xMarkeplace is robust to its core. It has one of the most powerful responsive admin back end that controls the entire system. You can create unlimited sub-admin access, manage users, products, orders, invoices, payment configuration, newsletters, categories, sub-categories & drop shipping API etc.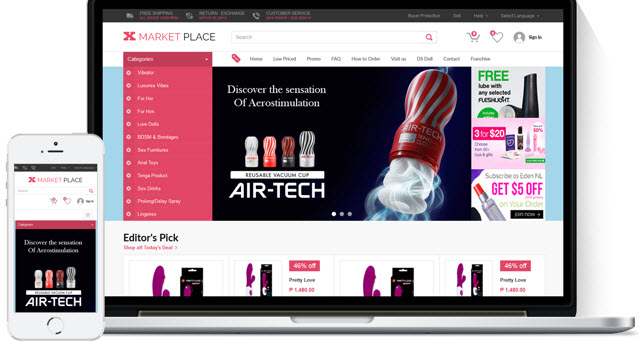 5) SEO Optimized: Handcrafted for Adult SEO, xMarketplace has a search engine friendly URL structure for better indexing and ranking in search engines. You can enter Meta title, description, the keyword for each product and come built-in with sitemaps XML feed.
6) XML, CSV Importer: Along with drop shipping API, it also comes with bulk upload feature through XML or CSV feed. If you have master drop ship feeds through CSV or XML – using our bulk upload module you can upload these products to the site. It supports standard feed, shopping cart feed and Marketplace feeds.
7) Coupon Code: It has a coupon code module where the site owner can offer discount coupon on the products. The coupon can be of flat price or percentage on the product price. Allows you to create unlimited coupons and set time period for expiry.
8) Ratings and Reviews: Amazon like reviews and ratings system allows users to rate and review their purchase so other users can make an informed purchase. Users can rate and review only their purchased products. Based on the reviews and ratings – users can filter products before purchase.
9) Smart Search Filters: It has an advanced and smart product search filters where users can filter products by price, colour, category, sub-category, location, reviews & ratings etc.
Modules
1) CMS Management: Built-in CMS management allows you to edit and design the static pages on your website. You can also add unlimited main pages and sub-pages in your adult toy store website.
2) Analytics Integration: It gives you an option to configure your Google analytics inside the website. From the admin backend, you can enter your analytics, Google webmaster console code to be integrated into the website.
3) Multiple Language: It supports multiple languages and allows you to add new supported language from the admin panel. Easily add multiple languages and configure them to show in the front end interface.
4) Newsletter Management: Email newsletter management allows you to send mass emails to your user base on the new offers. You can also edit and add new email templates for standard emails like new user sign up, purchase order notifications etc.
5) Export Sales Report: You can set custom date ranges and export sales reports, commission tracking reports, purchase order reports in CSV, XLS file formats.
6) Geo Location Filter: If you're thinking of launching a global adult toy store or country specific one, you can use Geolocation filter to categorise products based on cities, districts, states, zip codes etc. This is a paid service. You will have to pay for this service separately.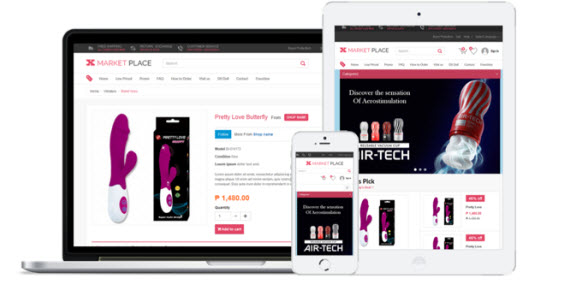 7) Multi-Currency Module: Multiple currency module allows users to switch product prices in their own currency. Supports unlimited currencies and uses XE.com API to show conversion prices in real time. You will have to pay for this service separately.
8) Buyer Seller Chat Module: Chat module between buyers and sellers. Buyer can message seller and talk to him before purchase. It uses XMPP chat for conversations. xMarketplace can also integrate "twilio call me" widget for voice messaging. You will have to pay for this service separately as well.
There are no hidden charges, and you can even buy the Lite version of xMarketplace for free. It includes Single vendor system, lifetime license, 100% source code, lifetime support, lifetime upgrades, but no free installation. For a price of $199, you can buy the Standard pack, which includes a multi-vendor system, free installation, lifetime license, 100% source code, lifetime support, lifetime upgrades and $6000 worth free goodies. There's also a Premium package worth $999, which includes all the standard pack features, along with naïve android and iOS app, and $6000 worth free goodies.
Magento:

Magento is an open-source e-commerce platform written in PHP. Magento supports a Web template system which generates multiple similar-looking pages and customizes theme.

Shopify:

It is clean simple and easy to use platform.
The best one according to us is xMarketplace to start your own adult e-commerce shopping cart website. It has tons of features, and different plans to select from. It has been very successful as well.