-

10

mins read
Adult fanclub sites have come out as a new way to consume adult content, pretty different from regular porn websites and cam sites, to be frank. OnlyFans is a perfect example of how one can mix the profitable aspects of different business models and come up with an entirely new business model with a lot more to offer.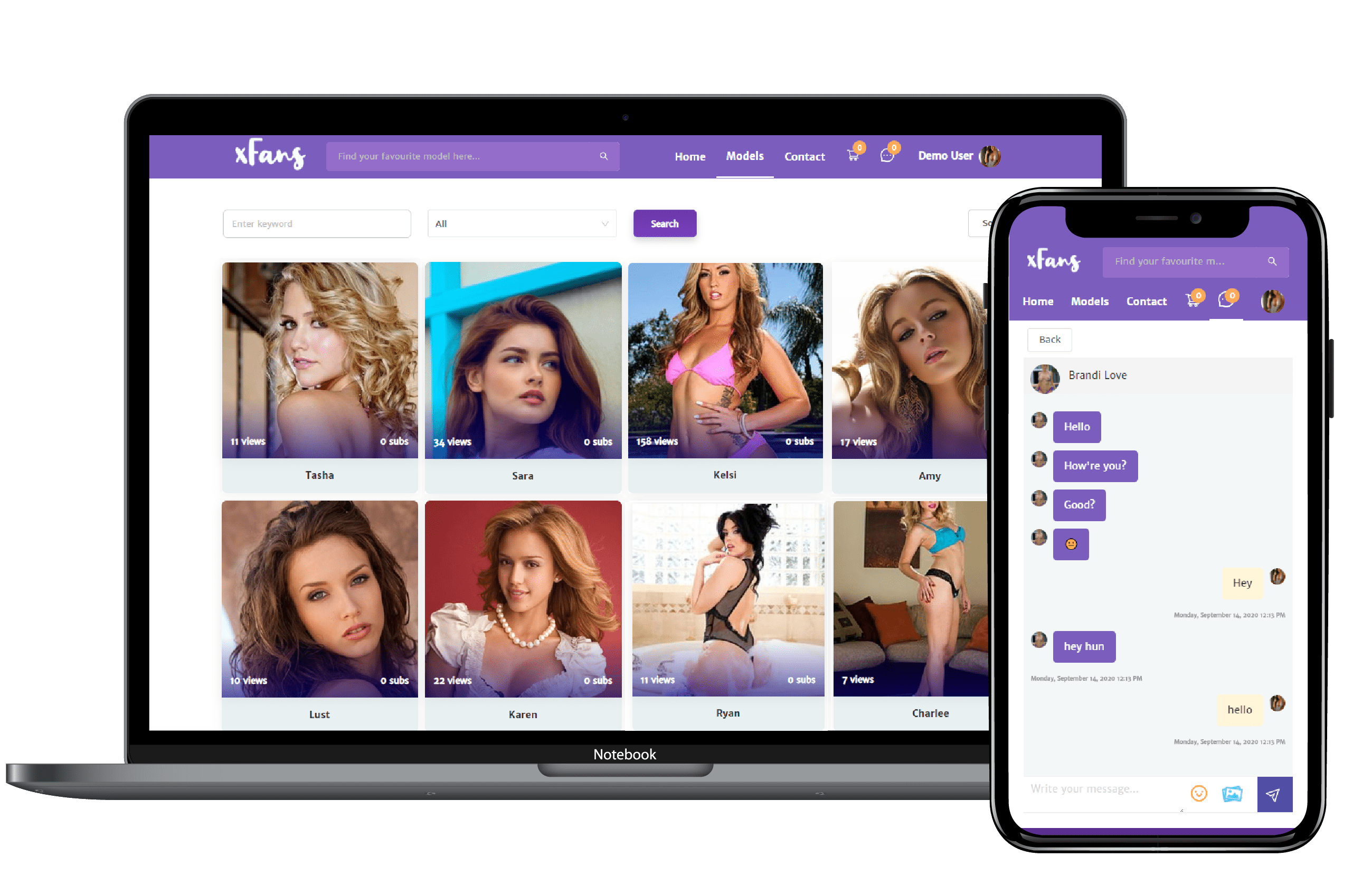 OnlyFans presents a perfect blend of the following business models:
Adult social media: Where users can follow their favorite models and influencers.
Adult pay-sites: Where users can consume adult content after paying a subscription fee.
In short, OnlyFans allows a user to follow their favorite models and consume exclusive adult content from them after paying a subscription fee to the respective models.
The adult nature of the platform has allowed mostly adult models, porn stars, and webcam girls to connect with their patrons, but it doesn't mean OnlyFans is all about adult content. We have seen various mainstream celebrities signing-up on OnlyFans to better connect with their fans, without any restriction as seen on the mainstream social media platforms.
It's a New Business Model…
OnlyFans follows a subscription-based business model, where users follow individual models after paying a respective subscription fee. Models are free to decide the rate of their subscription plan, and the platform makes money by charging commission from the models on their earnings.
Sounds similar to webcam sites, isn't it?
Yes, it's somewhat similar, but what makes this business model unique is its offerings. People have been selling nudes and clips to make money for a very long time. However today, consumers are hardly interested in random content from random women on the internet. To make things interesting, websites like OnlyFans and even ManyVids are signing up popular figures and influencers, as this populace has a lot more to offer and engage the users than just nudes.
In a competitive arena, even a little innovation can make your business stand out from the rest. You can convince a user to pay huge amounts just to get an exclusive clip from an influencer who is stripping and moaning his name.
We have produced some detailed posts on different websites in the past on OnlyFans business model. You should check the following title to learn more:
xFans 2.0 – Fanclub script to build a site like OnlyFans
xFans is our Adult marketplace cum adult fanclub cum adult clips site script, which has helped dozens of entrepreneurs come up with innovative business models in the past. Whether you want to build an adult social media platform like OnlyFans, or an adult clips site like ManyVids and Clips4sale, xFans does it all. That too, without asking you to write a single line of code by yourself.
xFans is a turnkey script that can build you an adult fanclub, or an adult social media site, or an adult clip-sharing site within a couple of days by using some simple workflow. We have talked about the script in detail in the above-lined posts, and the product page of xFans.
This post is to inform the entrepreneurs like you that we have released xFans 2.0, which is now more stable, more feature-loaded, and more futuristic. In our continuous efforts to keep the script up-to-date, we would keep on releasing xFans upgrades, and convey the details on this page from time to time.
Here are the details of all new and updated xFans:
xFans- Business Model

:
xFans supports three types of users:
Admin

:

With the ultimate control of the website and its users.
User

:

Fans who pay to follow their favorite models on the platform.
Models

:

Influencers who join the platform to connect with their fanbase.
People can sign-up as either models or users on the platform. Models get a dedicated dashboard in the front-end, from where they can manage their profile, content, posts, subscription-plans, eCommerce store, sales, and fans. Each model can create a subscription plan and put the desired price on it. Users who want to follow a model on the platform need to purchase the respective subscription plan.
A subscribed user to a particular mode gets unrestricted access to her profile and can see all her posts and shared videos. Users can also buy physical products from the models.
xFans- Features for the front-end users
Subscriptions

:

Subscribe to individual models after paying for a monthly or yearly membership.
Buy Products and Videos

:

Integrated eCommerce store to purchase digital and physical products from the models.
Like the videos

:

Like the videos and content that models share.
Send Messages

:

Send messages to the models once subscribed.
Emojis and Pictures

:

Use emojis and images in the messages.
Access Control

:

Only subscribed users can watch videos of a model.
Favorite Videos

:

Mark videos as favorite and discover them later easily.
Favorite Videos list

:

A dedicated list of all videos marked as favorite.
Watch Later

:

Mark any videos to Watch Later.
Watch Later list

:

A dedicated list of all videos marked as 'Watch Later'.
Payment History

:

View payment history and details in a dedicated interface.
Edit Profile

:

Edit user profile, update display picture, update account password, Modify personal information such as phone number and email address.
xFans – Features for the front-end models
Edit Profile

:

Edit model profile by updating personal information, uploading new profile pictures, and modifying bio details any time.
Tag Models

:

Tag other models in the videos to collaborate and benefit from enhanced visibility.
Create an Album

:

Create multiple albums and upload specific pictures in them.
Bulk upload photos

:

Option to upload multiple photos in bulk or one by one.
Upload Videos

:

Upload and share video clips with subscribed fans.
Bulk upload videos

:

Upload multiple videos at once in bulk or one by one.
Video for Sale

:

Mark any videos for sale and put a preferred price tag.
Schedule

:

Schedule a time for an uploaded video to become available to the users and followers.
Sell products

:

Upload and sell physical and digital products using an integrated eCommerce store and shopping cart.
Update Bio

:

Update their bio information and control the information that is visible to the public and the followers.
Chatting

:

Chat with users, followers, and other models.
Earnings Dashboard

:

A dedicated analytic panel to keep track of earnings from the model dashboard.
Block users

:

Block any users to bar from accessing the profile, uploads, ability to send messages.
Subscriptions setting

:

Manage individual subscription plans and put preferred subscription price on the membership.
Welcome users

:

Upload specific photos, video, display pictures, cover images that users see after landing on a model profile page.
Delivery Status

:

Update the delivery status of the physical and digital products that users purchase from the models.
Geo-blocking

:

Block specific geo-locations to make a model profile and all public information go invisible from the users for that area.
xFans – Features for the Back-End Admin
Video Management

:

Upload videos and view videos list from the admin panel.
Albums management

:

Upload photos (Single or Bulk) and view photos list from the admin panel.
Store management

:

Upload physical products, videos, images for sale.
Model Management: M

anage all the models and control model activities and public information from the admin panel.

Geo-Blocking

:

Control geo-blocking for individual models on the platform. Can also block the entire website from the marked regions.
Order Management

:

Admin can see the list of orders received by the models.
Update Delivery Status

:

Update the delivery status of orders on models' behalf.
User Management

:

Add user accounts and browse users list from the admin panel.
Subscribers Management

:

Add subscribers for models from the admin panel. Can also view the subscribers' list of the models.
Static Pages

:

Add / Edit / Delete static web-pages from the admin panel.
General settings

:

General settings of the website for the admin.
Payment Gateway

:

Admin can update the payment gateway setting. For example, update CCBill entries and settings
Build your adult fanclub business today
Building a website like OnlyFans or a website with even better features is a piece of cake using xFans; we have made it sure while building this script. It's perfectly ready-made so you won't have to waste your precious time, money, and resources re-inventing the wheel. Just get the xFans, upload the source-code on your web-server, install it, set up your website, and you would be ready to add models and receive traffic on the go. Check the xFans demo today.