-

4

mins read
Revenge Porn – Mark Zuckerberg has a solution
A few days ago, Facebook was in news for all the right reasons. Mark Zuckerberg, the founder and CEO of the world's largest social networking platform, said that he shall leverage image recognition software and Artificial Intelligence to prevent users from sharing revenge porn. What exactly is revenge porn? Revenge porn encompasses sexually explicit videos and images of a person posted and shared on the internet, generally by a former sexual partner, without taking the consent of the subject. Simply put, revenge porn is all about causing embarrassment to a person by posting sexually explicit content of the subject. For all intents and purposes, revenge porn is bad.
Facebook – What does it mean to adult website marketing?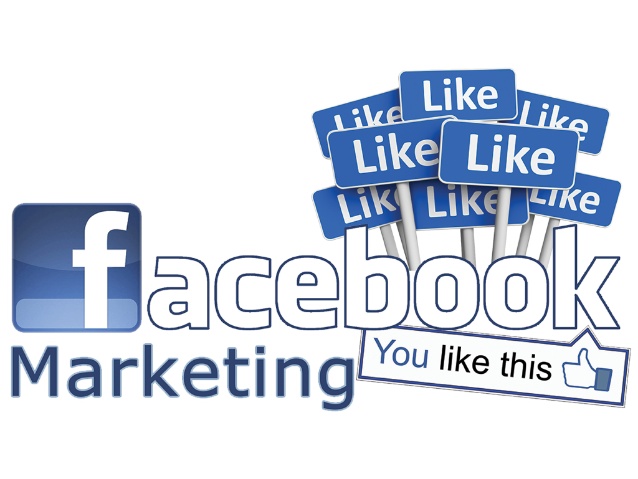 Having said that revenge porn is bad, porn is not bad in its entirety. Facebook, the leading social networking site imposes a lot of restrictions on adult content. This doesn't necessarily signify that it is impossible to promote adult content. It all boils down to being creative without posting any sexually explicit, offensive and nude images. Please be informed that you cannot link any nude content to Facebook. Very often, we see quite a few Facebook users spamming the comments section with links that direct viewers to adult and porn content. Facebook is bound to moderate such content and terminate the accounts of all such users who do not adhere to its rules and regulations. Violation of terms and conditions shall not be encouraged by Facebook.
Tips and Methods
However, there are many creative yet genuine ways to earn money through adult affiliate marketing on Facebook. The following tips and methods should help you earn money:
Branded Facebook Page
Internet is full of turnkey adult websites. The crucial point is that not every custom porn adult site contains a Facebook page. If you are running a turnkey adult website, make sure that the Facebook page shares the same name as that of the porn site. This way, audiences can relate to your venture. Otherwise, it is impossible for audiences to find you.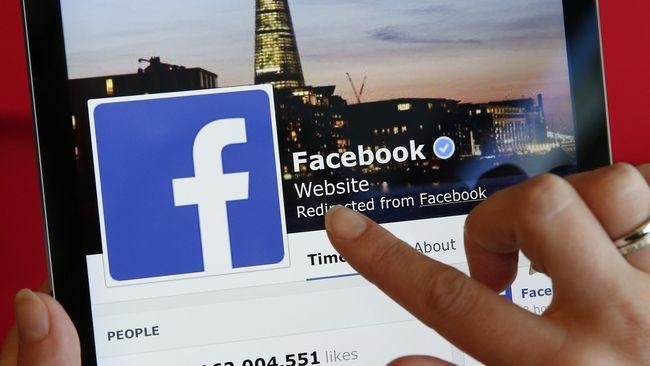 When it comes to maintaining a branded Facebook page, it is essential to rank your branded key words. Branded keywords convey the name of your website. With the help of branded keywords, your audiences will be able to navigate to your website from Google and other search engines. For instance, check the Facebook page of Brazzers. The Facebook page of Brazzers doesn't comprise any lewd content. It contains images of voluptuous models and one line messages such as "Add us on snapchat at brazzers-snaps and follow Aaliyah Hadid's day on set now."
The concept of such one-liners is simple. People copy / paste the name of the model (in this case, it is Aaliyah Hadid) and eventually, they will be directed to the Brazzers website. This is one of the genuine ways of directing traffic to the turnkey adult websites.
Watermarked SFW images
Very often, we see words such as NSFW and SFW. Not many are well versed with the lingo. To all those unacquainted and unaccustomed souls, do not worry. SFW stands for Safe for Work. On the other hand, NSFW stands for Not Safe for Work. Facebook allows you to upload images with SFW watermark. That being said, ensure that images contain zero nudity. Overly sexual-content is a strict NO.
Technically speaking, all the images you upload with SFW watermark should be compliant with the content policy of Facebook. The watermark should contain your adult website address / name. Appreciate the nuances here. Website name by itself is not a piece of sexually explicit content. Thanks to the watermark, people will be able to find you on Google and other search engines.
IFTTT – If This, Then That
Internet is wonderful. However, it can be overwhelming at times to deal with so many websites, apps and software. More often than not, amateur adult webmasters experience difficulty in managing the data, websites, and apps. They fail to perform certain basic tasks. Luckily for them, there is an excellent automation tool called IFTTT which stands for If This, Then That. This automation service is available both as a website and mobile app. IFTTT hit the markets in 2010 with the tag line – "Put the internet to work for you."
More often than not, bloggers and digital marketers leverage IFTTT to the fullest. They use IFTTT for simple yet important tasks such as automatically emailing readers whenever they comment on WordPress blogs, sending a 'Thank You' message whenever they are tagged in a Facebook photo etc. IFTTT supports as many as 110 services such as Android devices, Apple iOS apps, YouTube, WordPress, and LinkedIn etc.
If you are running a SFW site or SFW Tumblr blog, use IFTTT to automatically share your posts and photos to your Facebook page.
SFW Link which Masquerades NSFW Affiliate Links
It is perfectly okay to use a Safe for Work site link to connect to Not Safe for Work adult entertainment sites. Let us assume that you own a website which contains non-nude videos and pictures of young beautiful girls. Lingerie and bikini pictures do not come under 'nude' category. You can create a Facebook page and subsequently post the links that funnel the traffic to your site.
You are at liberty to get associated with adult affiliate programs and post the links of turnkey adult websites that resemble your site. For instance, you can get creative by creating a blog post which contains outbound links to sites that resemble your site. Affiliate marketing programs should be monetized to the hilt.
RSS feeds
Subscribe to RSS feeds of websites that post similar content. Grab the RSS feeds and use them for posting new images each and every time an image appears on the sites you are picking the content from.
Communities and Groups
Facebook allows you to create communities and groups. You can share your thoughts on adult entertainment industry. You can become an opinion leader and influencer. Once you gain enough following, start promoting your venture by posting SFW watermarked images.
Marketing While-labeled Webcam sites
White-labeled webcam sites can be marketed easily on Facebook. Let me share a few proven tactics. Let us assume that you run a custom porn cam site named "Big Boobies". Create a Facebook page with the same name (Big Boobies). Go to your custom porn cam site and find the SFW pictures of attractive webcam models. If you are unable to find any SFW pictures, visit their Twitter profiles. You will surely find enough SFW pictures. Post them on your Facebook page with simple yet sexy sentences such as "Model X, a 24 year old from New Jersey is looking for a romantic better half. She likes interacting with strangers like you. To know more about her preferences and thoughts, click here."
It is important to incorporate plain and simple Call-to-Action buttons within the Facebook page. When it comes to webcam industry, conversion rates tend to be on the higher side. Most of the porn audiences prefer interacting with their favorite models. Normal porn sites do not offer such services. Tube sites offer such services at premium prices.
All the afore-mentioned tips and methods are perfectly legitimate. Start exploring Facebook. Just get creative. If you have any queries regarding adult website marketing, feel free to drop a line or two in the comments section. I will be happy to clarify your doubts. Keep watching this space for insights on adult website marketing and turnkey adult websites.
If you are looking to start your own porn site, take a look at the host of feature rich turnkey products Adent.io offers. Adent.io is a trusted name in the adult entertainment industry.
My best wishes are with you and your adult venture. Cheers!