-

18

mins read
First of all, we have quite the wrong perception of the term "adult websites". Where it is widely used to denote porn sites, it is not limited to the erotica alone. Any website serving the content, product, and services meant only for the 18+ audience is an adult website. Sometimes, even if a site does not deal with 18+ content, products, or services, but their marketing involves any explicit content, it's adult.

So if your site deals in the stuff like porn, tobacco, alcohol, firearms, gambling, etc. you need an adult website hosting.
Why so? You may ask!
Well, the traditional hosts do not allow any kind of adult holding. It's mainly because they serve in the mainstream, and do not intend to invoke any legal complications. Because of the added adult niche to their catalogs, it may also invoke moral implications among their regular customers.
Given the tricky nature of the adult businesses, you would need a specialized B2B partner who holds the expertise in adult web hosting. As we deal in erotica, the picks for best adult web hosting in this article mainly concerns for the adult content like adult blog hosting, erotica eCommerce hosting, or porn web hosting, etc.
Our picks for most reliable adult website hosting in 2019
Just as a regular blogging site has different needs than a traditional eCommerce site, an adult blog too has varied requirements as compared to an adult eCommerce site. Adult erotica itself is a broad niche and divided into an array of genres. Our picks work best with all the expected genres in the adult erotica market. Be it a Porn Tube, Cam site, Adult chatroom, Sex toy store, Porn Magazines site, or an Adult Fan page, we have tested these adult web hosting solutions with all sorts of genres.
1. M3Server
M3Server is my personal favorite, and almost all our adult sites run on this server. You can host any kind of erotica here without thinking twice about any legal, technical or even moral implications. After using the M3Server for so long, we are now certain this server has everything one needs for adult website hosting.
That's why got into the terms with the company and fine-tuned the server especially for our products. Not just the Adent customer enjoy a luxury of adult web hosting, anyone with any supported script can enjoy the same level of optimization. The best thing is, it's almost like free adult video hosting to host your website using Adent's exclusive optimization.
Highlights
Free Setup without any extra charge

Dynamic control panel with lightweight resources

Pre-installed Adent scripts to start in the go in minutes

24×7 dedicated customer support

Free Domain Name for the first year

Off-site server backups

Also offers SSL Certificates

Ad server solutions for the monetization

Global CDN is also available

Full Root Access
Types of Hosting:
Regular Virtual Servers

Virtual Private Servers

Virtual SSD Servers

Dedicated Servers

Fully Managed Servers

Custom enterprise servers
Pricing:
Starts with $12.50 first month XPro Virtual server plan. Other plans include-
$25 for first three months (xProEU)

$43.75 first month (xSmart)

Enterprise custom plans
Discount: Free domain name (for 1 year) and up to 75% OFF using Promo code "ADENT" during the checkout.
2. ViceTemple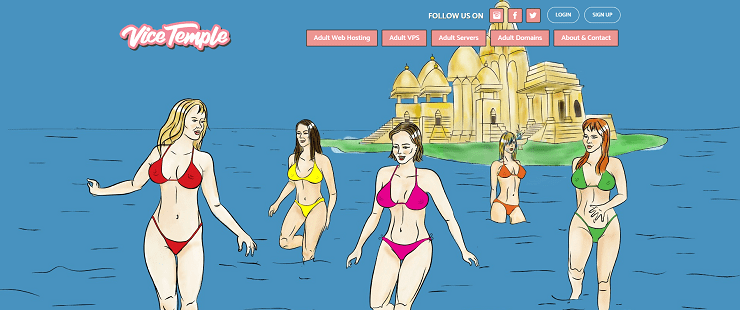 ViceTemple is one of the best porn hosting sites. If you hate copyright claims that come while duplicating some content for good reasons, you will love this server as they ignore the copyright claims. They believe the adult niche is crazy and sometimes duplicating a few content does not cause any harm. For example, you post the clips from your latest porn video on multiple tube sites for promotion.
Designed especially for the sex and porn industry, Vice Temple is a complete package of safety, privacy, speed, and reliability. Be it an adult blog hosting, a tube for free porn web hosting, or adult eCommerce hosting, its plans are designed for every genre you can think about.
Highlights:
Optimized plans for different adult niches

Uncensored adult content allowed

Scalable bandwidth for small to biggest websites

30 days money back guarantee

24×7 dedicated customer and technical support

Highly affordable as compared to other similar hosts

Optimized for Adent's xStreamer and xAggregate scripts.

Free SSL certificates

Full Root Access

One Click CMS installation

Multiple free subdomains allowed
Types of Hosting:
Adult Shared web hosting

Adult VPS hosting

Adult Dedicated hosting
Pricing:
Plans start from $5/month and range up to $795/month with complex requirements. Here are some popular affordable plans:
Adult shared hosting from $5/month

Adult Virtual Server from $15/month

Adult Dedicated Server $110/month
3. HostGator

HostGator is the favorite of many adult web developers across the world. If not M3Server or Vice, we recommend Hostgator to our clients. A significant number of our sites are hosted here and they have never experienced any issue regarding the adult part. From premium cam sites to free adult video hosting tubes, we have hosted an array of adult sites on this platform.
It's mainly because HostGator is dedicated to the niche and offers unlimited ways to capitalize on various add-ons as well. With an awesome 99.9% uptime, HostGator is a one-stop solution for any kind of adult or porn web hosting needs.
Highlights:
Dedicated adult web hosting solutions

45 days money back guarantee

Optimized WordPress Hosting

VPS and dedicated hosting options available

24x& customer and tech support

Web host migration assistance available

Free SSL certificate

Unmetered Bandwidth

One click install for easy CMS setup

Multiple plans are available for custom needs.
Types of Hosting:
Shared Web hosting

WordPress Hosting

VPS hosting

Dedicated hosting
Pricing:
The cheapest plan starts from $2.75/month

Baby plan: $3.95/month

Business plan: $5.95/month

Dedicated plans from $119/month.
4. Digital Ocean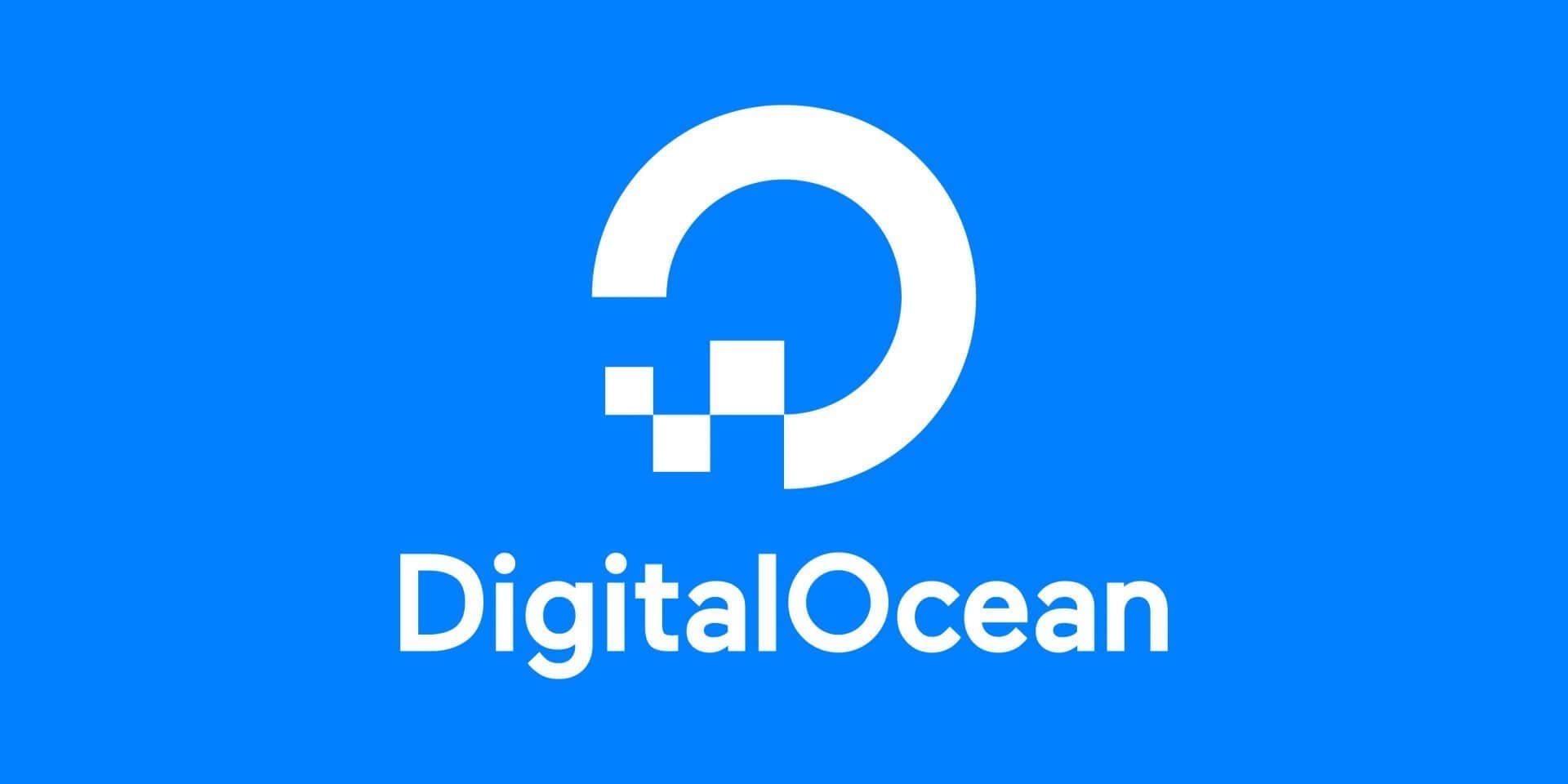 Be it an adult business entrepreneur or a regular website owner, everyone knows about Digital Ocean. Having it in this list could be quite controversial for many. You might say, Digital Ocean does not allow adult website hosting.
On the contrary side, it does allow adult websites. Unless you intend on breaking the explicit rules and regulations of the platform and the USA govt, there is no one like the hosting giant for your websites. Here are certain things you should remember:
Read the term and guidelines and if your business is aligned to it. Reveal your business nature and content type completely before purchasing a plan. Proceed only if you are certain you are not going to violet any guidelines in the future.
Highlights:
Best performance for any kind of website

Huge custom plans available for every budget and scale

9% claimed uptime

Best in class customer and tech support

Integrated DNS Management

Dynamic panel with team collaboration

Global presence and a huge network

Integrated firewall support

Open API support for custom integrations

24×7 monitoring and automatic alerts
Types of Hosting:
VPS hosting

Dedicated hosting
Pricing:
Stats from $5/month for a standard plan. Goes all the way to $1200/month for advanced requirements. Per hour plans are also available from $0.07/hour to maximum $1.786/hour.
5. TMDHosting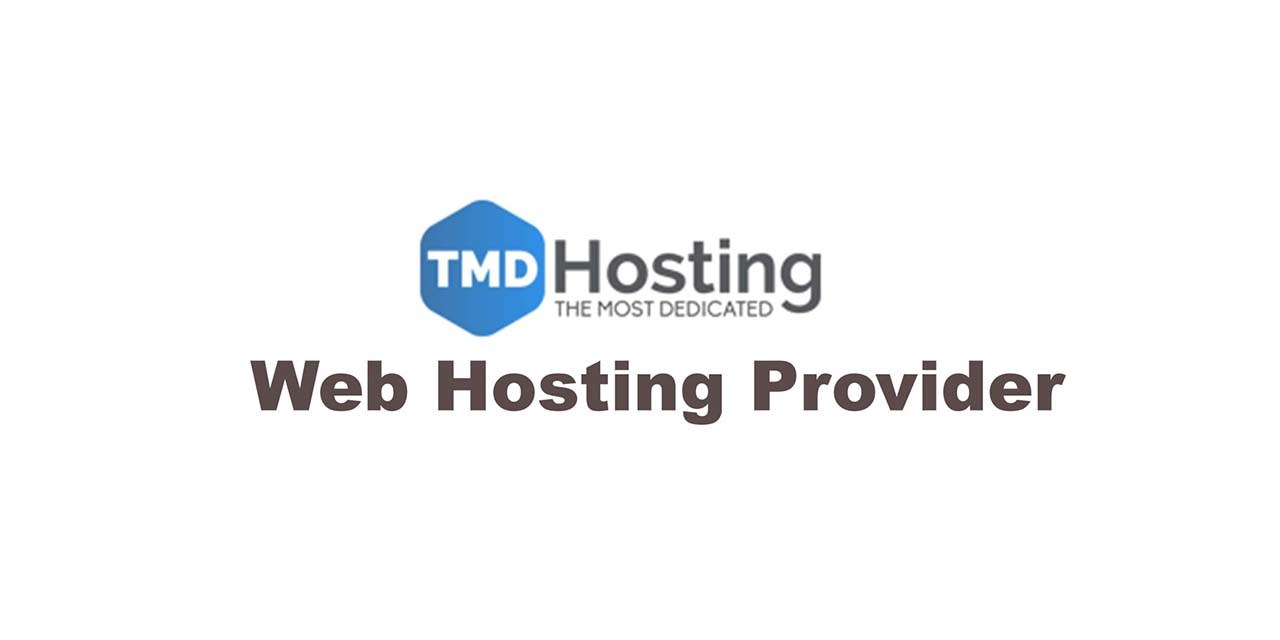 TMDhosting might not be as old as others in our list, but it is no less efficient when it comes to adult web hosting. In a very short span of time, they have built an outstanding infrastructure. With a number of available plans, you can seamlessly upscale your site on the go.
The best thing about TMDhosting is its new and offering competitive plans to gain popularity. They offer free domain names. Spam protection, SSD technology, which cost fortunes if you go for the reputed names. They have data centers across the globe, in case you think they are not wide-spread like others.
Highlights:
Free domain name with hosting plan

Free spam Protection by dedicated teams

Free Daily backups and restoration service

Setup assistance by technical experts

24×7 tech support

High competitive pricing

Both shared and dedicated web hosting available

In click CMs installation for popular solutions

60 days money back guarantee
Types of Hosting:
Shared hosting

WordPress hosting

VPS hosting

Dedicated hosting

Cloud Hosting
Pricing:
Shared hosting starts from $2.59/month

WordPress hosting starts from $2.59/month

VPS hosting starts from $10/month

Dedicated hosting starts from $149/month
Are looking for an affordable adult web host for your startup?
Although there are many exceptional web hosts in the market, it is not possible for everyone to afford them at the beginning itself. You must take one step after another and eventually reach the level where spending $1000/month would not be a big task.
Startups are all about laying a path from scratch and making it to the big names. You need affordable yet competitive solutions to first survive and then set your foot firmly in the market. These days, creating an adult site is not a big deal, you can easily create one with the scripts available with Adent.
The main war starts once you go live and compete with similar businesses. That's where you need a caped regulation on your initial investments. You cannot simply spend all your income on the hosting alone. That's where affordable hosting partners like M3Server, Vice Temple, Digital Ocean, and others come in the scene.
Moreover, adult website hosting is not the same as regular websites. Such businesses need to abide by an array of rules and regulations. Choosing a regular hosting partner for adult business would not just affect your business, but also a sudden ban can take your business back to the starting point.
Here are the points I can suggest you for managing if you are looking for a good porn web hosting or hosting for any kind of adult website:
Check if they support Adult content: Some web hosts like Digital Ocean and TMD support both Adult and regular websites. However, they regulate the extent to which your website can go. So you might not enjoy full freedom that you get on dedicated partners for adult web hosting. That's why I prefer M3Server and Vice temple over the big names, as they support adult sites with no questions asked policy.
Free Domain Name support: It's always better to get something for free. If not free adult site hosting, at least some hosting providers offer free domain names for certain periods.
Free adult web hosting technical support: Check if they are offering free adult website hosting Most of the reputed names do not ask for extra payment for setup and installation support. Look for an alternative if SLA does not include free technical support.
Maximum uptime: Choose a server with maximum uptime guarantee. 99% uptime is an ideal figure for shared adult or porn web hosting.
How to align with legal rules and regulations for adult video hosting?
As explained many regular web hosts like Digital Ocean also allow adult sites with some regulations. If you wish to use any such adult web hosting plan, make sure you abide by the certain rules that align with the particular company and also the legal laws of the geo-location.
Warning: Add adequate warning for adult content on your site
Legal Age: Ensure and prove all the models and performers in your videos are above the legal adult age.
Copyrights: Where adult web hosts like Vice Temple might ignore copyright claims, Digital Ocean and TMDhosting will not. Make sure you abide by the copyrights infringement laws.
User Age: Put Age verification for the users on your site. Do not allow minors to access it.
Obscene content: Follow the rules and regulations for the extent up to which adult content is allowed. For example, Say big no to child pornography, hurting animals, extremely violent content. The laws are different from state to state.
How to purchase affordable adult web hosting & free domain for Adent scripts from M3Server?
Step 1: Follow the below URL to land on the Adent exclusive deals:
https://www.m3server.com/promo/adent
Step 2: Once you are on the page, Copy the Promo code given below different plans.
Step 3: Select your preferred plan from the list and click on the "ORDER NOW" button.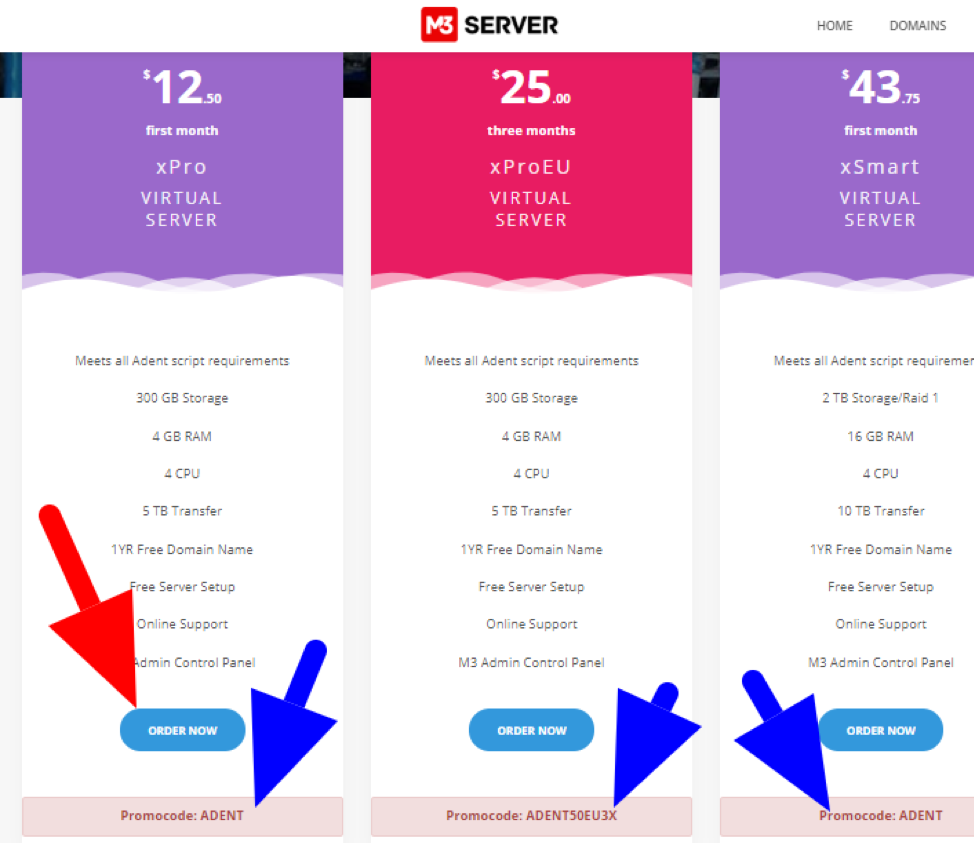 Step 4: Now, you can register a new domain name or you can simply transfer your old domain name to another registrar.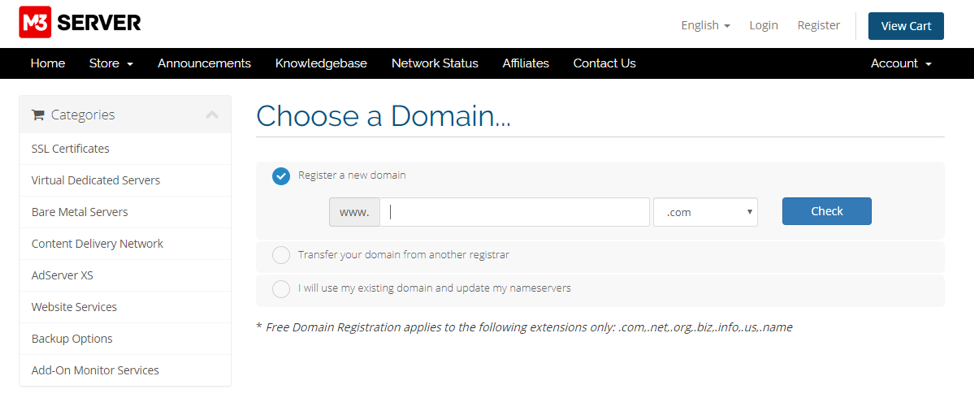 Note: Free domain names are applicable only on .com,.net,.org,.biz,.info extensions.
Step 5: Select your preferences on the next page. Click 'Continue' once completed.
Note: Select your preference carefully as it will increase the cart value as more advanced options are chosen. Moreover, you also need to select one of the adent scripts to get a fine-tuned server. Next, scroll down and select all the three checkboxes in the "Additional Requirements" section.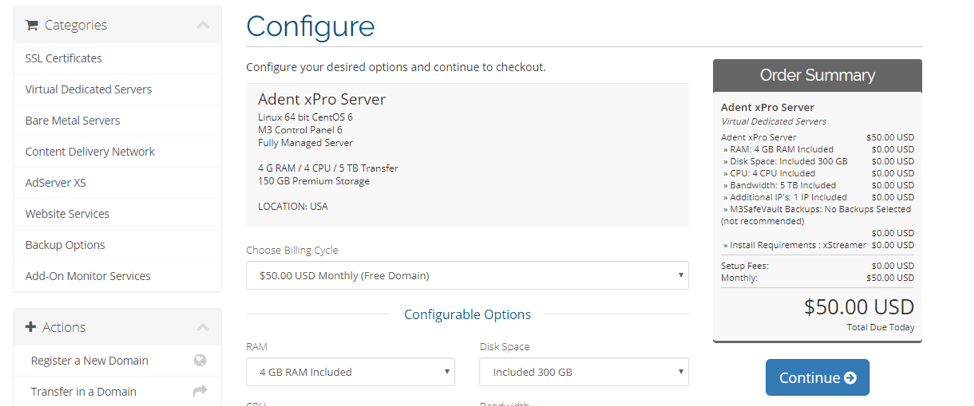 Step 6: Click Continue on the next page. Do not select any other option there. Once continued, you would land on the checkout page when you can see the cost of the domain name is $0.00. Also, this is the page where you need to paste and apply the Adent promo code you copied from the initial page.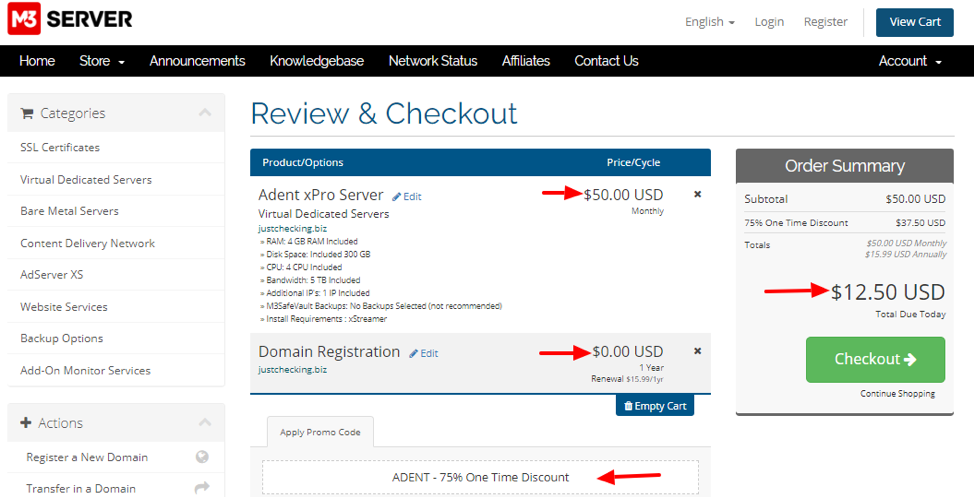 Step 7: Now checkout with this cart configuration to complete your purchase. You can see how you got a free domain name and a $50 dollars adult website hosting plan in just $12.50.
How to purchase adult web hosting & free domain for Adent scripts from ViceTemple?
Step 1: You can visit the following URL to go to the adent exclusive deals on Vice Temple:
Step 2: Once on the page, browse and select the deals you find the best for you. Copy the Promo code as your preference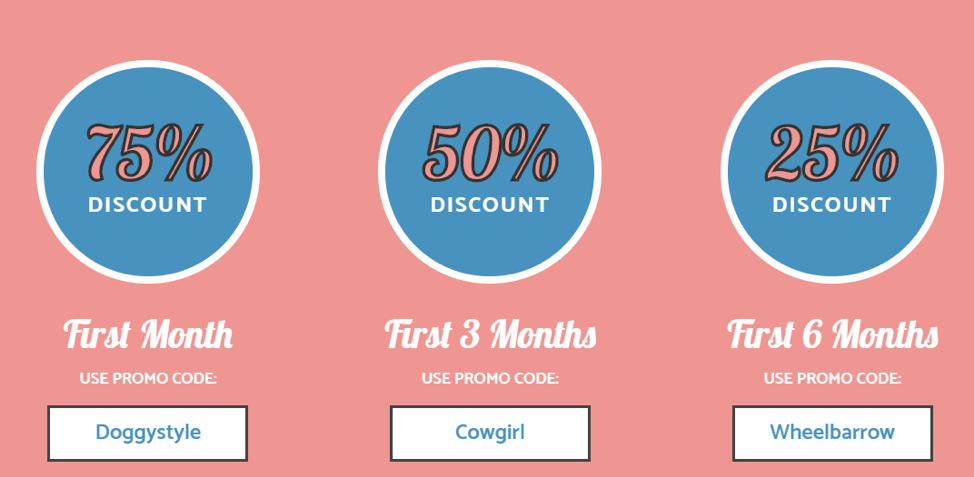 Step 3: Now, choose your preferred deal and click on the "PURCHASE" button below your preferred plan: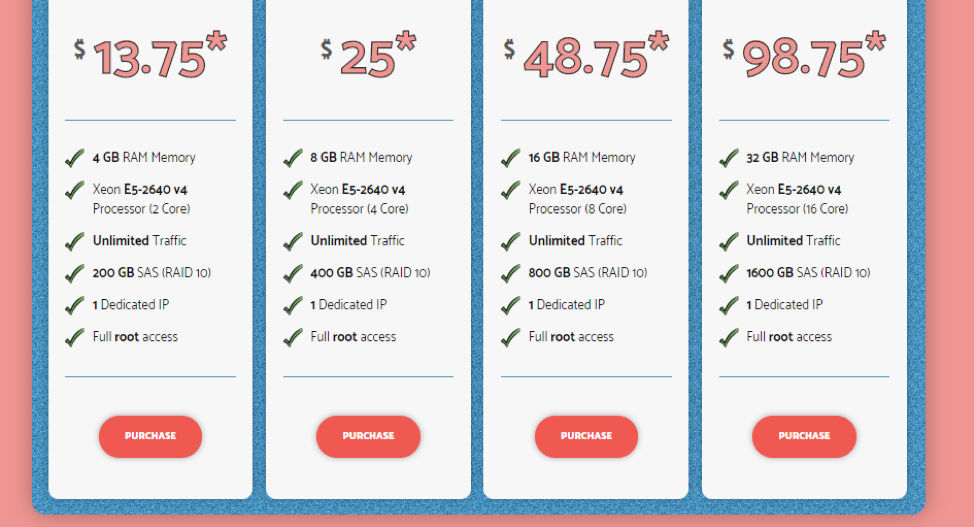 Step 4: Follow the same steps as explained the previous section. Apply the promo code while checkout. You can also select the Adent products in the checkout process for optimizing your server plan and settings automatically for the corresponding script.
For example, with first month 75% off deal, you will get your first month hosting for just $13.75 and from the next month, $55 per month. The best part is, you will get 45 days money back guarantee with no questions asked policy, which is just 30 days without Adent's promo code.
To conclude
Hope I was able to explain all the crucial aspects for selecting the best porn web hosting sites for your business. Not just porn, these adult web host are capable of handling even the biggest eCommerce sites for selling sex toys or live web cam sites for making real-time money. In short, we have not just got the web development part covered for you, but also giving you the choice to choose affordable web host after the development. Cheers!
Join our FREE VIP Facebook Group to know more money making ways from adult sites.