-

9

mins read
The thing with adult websites is that they have some totally different requirements and they must follow certain laws. There are thousands of hosting providers there but not all of them will allow you to host an adult niche website on their servers and there are many reasons for that. Out of many reasons, one is the law. Laws related to adult content vary from places to places and countries to countries. The hosting service providers are also businesses and it is a must for them to follow certain laws.
Hosting Adult Content? Legalities in your country.
When it comes to porn websites, the law changes from region to region and let's not forget that the definition of pornography is different across countries. It is important that you do not display content that is illegal. Child pornography is a big no and so are incest, rape, bestiality and many other categories. Now, if you want to make sure you're not breaking any law, I would suggest that you hire a professional lawyer who will analyze your whole business and tell you the ways where you can work within the limits of the law.
Following the law is crucial when it comes to adult content and pornography since this is a very sensitive topic and any violations are taken very seriously.
As a responsible adult webmaster, you must put a disclaimer on your website mentioning that the content can be viewed only by a certain age group. In most of the countries, the legal age for viewing adult content is 21 so if in future you have some leverage if someone claims something bad against you. This isn't a foolproof system but you are fulfilling your responsibility of informing the viewer about the laws. You can use one of the many Adult Verification Systems so that you can confirm the age of the visitor before they can access the website. It is mandatory to show the verification for the first time in every session that the user visits the website.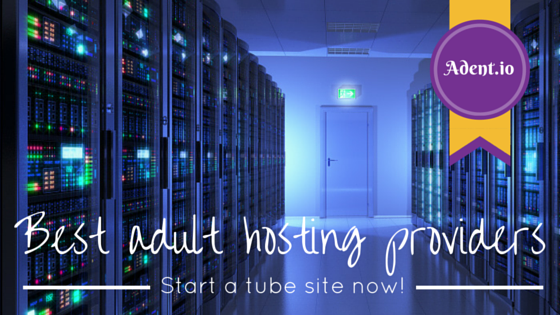 Why do you need an adult web hosting provider, specifically?
As I mentioned in the post above, you need to know that NOT every web-hosting provider allows adult content to be displayed/stored on their servers. They do this to make their business simpler as managing adult websites and content takes more work. So, it is important that you choose a web hosting that is correct for your needs. In this post, I am going to mention some adult hosting providers that allows you to host your adult website business.
Adult video hosting or Image hosting – What to look for in?
It is very important to make sure the provider you are going to choose has some of the following things going for them.
Make sure they actually allow adult content on their servers. You can either confirm with their live support agent or call them directly. Take a look at the web host's reputation and make sure they don't suspend websites for stupid reasons. Make sure your adult web hosting provider has the minimum server downtime. Some web hosting providers limit the number of files you can store on their server even though they say Unlimited hosting, so make sure if you own large video files to be stored, you choose the right one. I suggest that you choose the provider which has a lot of options so that when your site's audience grows, you can upgrade your servers as moving to a new provider can be hectic.
The difference between a normal web hosting provider and adult hosting provider is – adult websites needs huge bandwidth because it involves a lot of streaming videos, uploading big video files, tons of images etc. Major things that you need to look into adult hosting providers – Security – secure than the normal ones, Servers that handles the large volume of traffic without lags or delays. A decent server to host your adult content should have at least minimum of 2GB memory & dual core processor.
List of cheap and best adult content hosting providers
If you have read the post above, you know why having an adult specific hosting service provider is essential if you need to have an adult website hosted. I have listed some good adult hosting providers below in this list and I have also mentioned several details about them. Take a look at them and decide which one you are going to use.
You can setup an Adult tube website with the below mentioned adult hosting providers.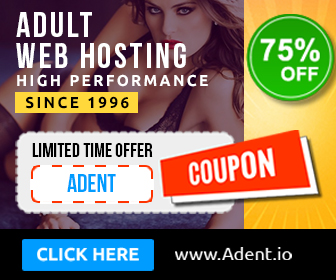 Arvixe.com
Arvixe is one of the most used web-hosting providers and they also provide adult web hosting service so you have a safe hosting provider for your adult content. Their prices for the plans start from $4 a month and you can choose some extra stuff during checkout. But make sure that your content follows the legalities in the United States of America.
Hostgator.com
Hostgator.com is also a provider that will let you host adult content and websites on their servers. You can go ahead and choose any plan from Hostgator and they will readily allow you to host your adult content on their servers.
Liquidweb.com
If you have an adult website which requires a lot of system resources due to the number of visitors, then you can get the VPS or Dedicated plans for your needs. But keep in mind that you won't be able to host any content on their shared plans.
Lunarpages.com
As long as you are using a dedicated server from this service provider, then you won't face any problems. They do not allow any adult content on their shared hosting plans or their VPS plans. But make sure that the content that you are going to host is legal according to the California state law.
DigitalOcean.com
Digital Ocean is one of the best and cheapest cloud VPS hosting provider that you can use to host your content. You will be able to host your website on the droplets as long as the content is legal.
Dreamhost.com
Dreamhost.com doesn't restrict much of the adult content you want to host as long as it is legal. But you need to make sure that the content is legal according to the laws in United States.
Asmallorange.com
Asmallorange.com is a great hosting provider and they provide many plans. You can choose from shared hosting plans, VPS plans or dedicated plans. As long as your content is legal under state law, then you can easily host your content there.
Hostwinds.com
You can sign up for the plans on Hostwinds.com and you can host your content there but there are two conditions. The most important one is that you have to comply to the United States law and the another one is that you have to own copyright for the content that you are going to host.
NakedHosting.com
In case you were looking for a web hosting that specializes in adult web hosting then this is the choice for you. Naked hosting has many plans that you can choose from and they will allow you to host the content if it follows all the laws. Starting from Tube hosting to unlimited hosting or a dedicated server. NakedHosting.com provides you all kinds of hosting services you can choose from.
Conclusion
If you're looking to start an adult tube website like Youporn, Pornhub – Then check out our Pornhub clone, Youporn clone script. We recommend Arvixe or Digital Ocean to host your adult tube site.