-

20

mins read
A few years ago, one of my friends – Earl tried to start selling sex toys online. He was excited and had put some good amounts with suppliers and a shipping company. Everything was going as planned until he went on kick-starting the web-shop.   
Stripe denied offering online payment services for his store.

Volusion wouldn't allow selling sex toys online on their platform.

Facebook and Instagram turned him away for paid social media Ads.

Same went on with Google and Bing for running Search Ads.

Pinterest disapproved his promoted pins.
It's not an easy job to be an entrepreneur in the adult industry. Especially with something as frowned-upon as sex toys, you will always find it difficult than the mainstream eCommerce. If you don't know the precise way to proceed, you might end up in a similar situation like Earl.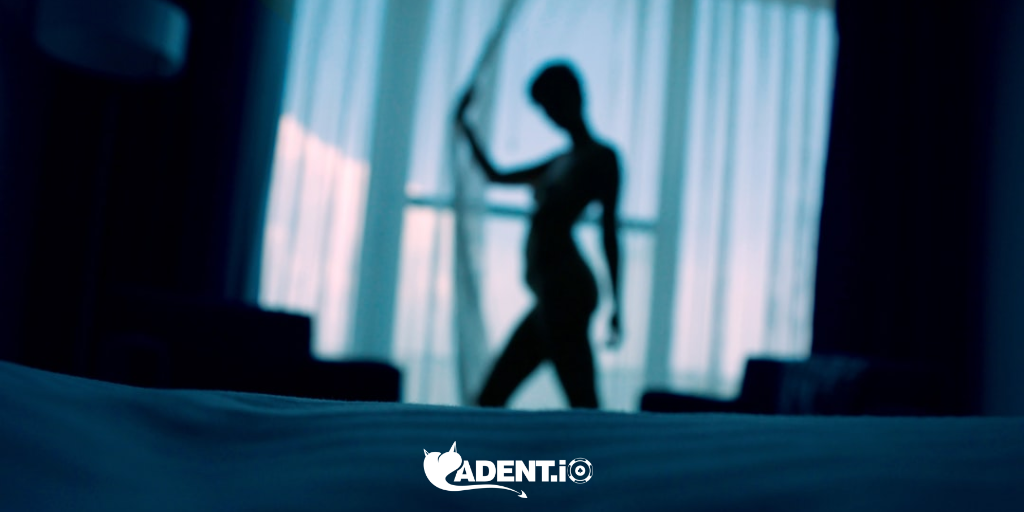 Luckily, we happened to talk and he told me about the situation. That's where we consulted some of our sources and found the things he was doing wrong for selling sex toys online.   
In this article, we are going to discuss 10 such factors that we found are important for being successful in the sextoy eCommerce industry. We will also discuss how to sell sex toys online in a fitting way, why Earl was denied the services, and what are the things he could have done to succeed despite the pertinent issues in his sex toys business. Let's start with the basics.
Stats about the sex toy Industry
The last recorded market value of global sex toy industry in 2015 was over $21 billion, and it has been expected to touch the $30 billion mark by the end of 2020.  Some sources also claim that it may grow up to the $50 billion marks as well.  
Besides that, the market for contraceptives, which shares the sex toys industry, is also valued at around $28.2 billion and a projection to cross $38.5 billion by 2025.
In 2016 itself, Lovehoney –the popular online sex toy shop from the UK sold over five million items, which includes over one million seductive lingerie and bondage accessories.
Some of the most popular web-stores to purchase sex toys in the US and UK are Lovehoney, Amazon, Simply pleasure, Nice and Naughty, Esmale, and Honour.
10 ways to run a successful online Sextoy shop
The stats suggest that selling sex toys online is a profitable business idea. There is a good scope and businesses are already thriving with it. However, this niche is not a regular part of mainstream eCommerce but the adult industry.
If you try to make money the general way, it would be more likely negligible, because the market is already being ruled by the likes of Amazon and Lovehoney. Similarly, if you want traffic to your online sex toy shop, you need to niche-down your business to draw better attention. Here are 10 such tried and test ways to become successful in the sextoy eCommerce Industry:
1.         Don't back-off due to lack of experience
Earl did not have any experience in adult eCommerce. However, he knew that it's a less competitive arena than the mainstream market. Despite his scarcer experience, he went for the venture with a hope to make better money out of it.  
He stared with a budget of $7000 and no hands-on experience. He did not go for the retail model because of the budget constraint. However, the budget was split to find good drop shippers and courier partners. In this way, he dodged the expenses required for inventory and warehouse management.
He faced difficulties with no experience in the field, but did not back-off. He discussed problems in his circle, which led him to experts who guided him to carry out the stuff correctly. FYI, the site today is doing well and earl has expanded into several other stuff besides dropshipping.
This case is a perfect example of how not backing-off and dealing with situations can lead to profitable circumstances. Lack of experience should never be an issue, just find a good guide and things will be sorted.
2.         Resale and Dropship sex toys fittingly
Dropshipping sex toys is a perfect way to start an eCommerce business in a tight budget. However, extending your catalog to retail is also a superior way to maximize the profits. If you have been doing dropshipping for a long time and things are going well, you can try some retail products in the catalog. Here are the things you can do-
Find a good wholesaler.

Stock up products in the inventory.

Re-sale the products on retail price

Restock and repeat.
Cautions while reselling:
Always buy in bulk for more profit.

Adjust overhead costs in the price.

Go for high-quality sex-toys only.
Why reselling is better than dropshipping?
You have complete control over products quality.

You have an obsolete control on shipping quality.

You can put your own branding on the packaging.
Why dropshipping is better for some startups?
Stocking-up inventory is an expensive process.

More overhead expenses in reselling than dropshipping.

There is a steadier supply of inventory in dropshipping.

You can start dropshipping in a very tight budget constraint.
Both models are perfect in their respective states. Having both the options open for your online sex toy shop could maximize the profits and ensure a smoother supply chain.
3.         Make your own sex toys and novelties
Today, the market is full of dropshippers and sex toy resellers. It's a highly competitive arena out there. In such a situation, selling sex toys alone is not enough to bag significant profits. You have to establish yourself as a brand to grab more attention, and manufacturing your products could be a way to do so.

You would be able to differentiate your sex toys business from others by releasing products under your brand. By making your sex toys, we mean coming up with innovative ideas and alternatives, not just ripping-off other brands.
For example, Lovehoney though started with dropshipping, but also expanded into manufacturing own toy designs. In fact, they even involved their customers in the design process by through feedbacks and asking design ideas. Following is an oral sex stimulator from Lovehoney, which was a result of this collaboration:
4.         Offer a variety of novelties besides just toys

The range of sex toys is not limited to vibrators, dildos, and stimulators. It consists of an overall business of erotica novelties can be used to enhance the overall sexual experience. Don't just limit your catalog to toys, you can offer several types of erotic products to maximize your prospects.
So, how to sell sex toys online without limiting your catalog? You can offer utility supplies besides traditional sex toys. For example, lingerie, lubricants, condoms, personal grooming products, accessories, and cleaners, etc.
With a more diverse catalog, you will have a better chance of engaging new customers and also getting repeat sales for related products. For example, customers who purchase sex toys are more likely to purchase their replacement parts from the same store.
5.         Build a community and support them
Though unique sales make a good proportion of the revenue, you should focus on repeat sales from the current customers as well. It's easier to get a repeat sale than convincing a new visitor for a purchase. While customers can easily purchase from your competitors, you can still control this behavior by working on your brand loyalty programs. 
All you have to do is build a strong community of your current and new consumers, and engage strategically with them. Let the customers use your platform to not only purchase products but also do product research, read reviews, get insights into upcoming products, and share their experiences. By doing so, you will have a loyal community who would also become a significant source for word-of-mouth promotion.
For example, they might recommend your platform in their circle to those who haven't even tried sex toys ever. Your store would act as a credible source of information about sex toys and people would not just purchase but also learn about sex toys here.
6.         Don't hesitate to go out of the way
It's a well-known fact that the quality of customer support can make or break a business. In fact, no business today offers any lesser good customer support. However, not everyone goes out of the way to help customers. Would you bear losses just to ensure your customers stay happy at all circumstances?
Well, Lovehoney does that, and it's an inspiration for other sex toy businesses as well. While they began with quite an average customer support system, it was not enough to make all of their customers happy. So they decided to adopt some unorthodox policies. A 365 days no questions asked return policy was the result of this big step.
Customers can return a product anytime –even if they have used it. Consequently, the online sex toy shop had to bear some loses but their customers were happy. They would often tell their friends about the peculiar return policy; boosted word-of-mouth promotion to be exact.
The company admitted that even after such a liberal policy, customers would hardly exploit it. They remained loyal and ethical. To sum it all, the step turned as a profitable decision for the company, while making their customers happy at the same time.
7.         Discrete shipping and product delivery
People prefer online sex toy shops for anonymity and convenience of product delivery. Unlike physical stores, they don't have to face the judging eyes on the street. However, you might just ruin their obscurity and then your business prospects by making a single mistake in your product packaging.
Here are a few things that you must know at all cost about sex toys delivery and courier packaging to avoid making the dreadful mistake:
If you are dropshipping, work only with a supplier willing to follow your courier packaging guidelines. To maintain anonymity, the supplier must agree to not use adult images or any kind of sign on the courier package that reveals the actual identity of the product in transit. It's a wise decision to keep the content anonymous from the delivery person as well. For example, Amazon sends sex toys in the same packaging it uses to deliver its regular products. It looks something like this-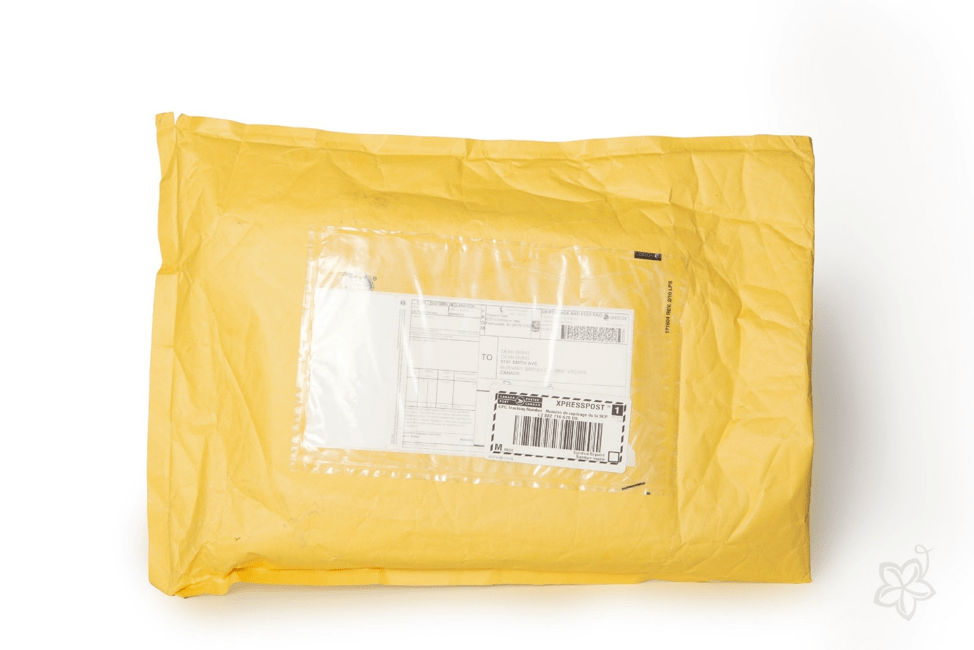 While it's easier for Amazon to maintain the discretion, it's not the same for brands dedicatedly selling sex toys. If you are reselling, manufacturing, or have any kind of control on the packaging and branding of the sex toys, it's better to also make the native product packaging and branding discreetly. You can take a cue from the below image. It's a discreetly packed vibrator right from the manufacturer's end-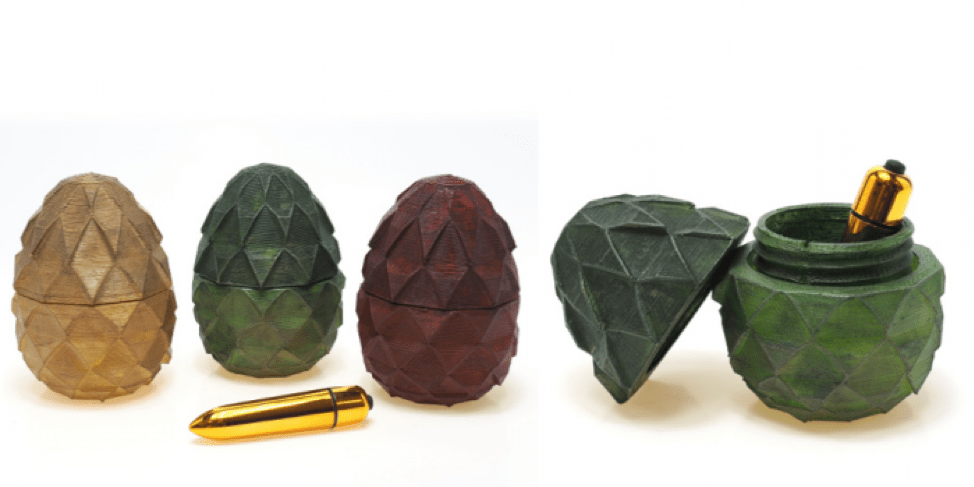 Advice: It's important to make the new visitors aware of your discreet packaging methods to build confidence. Dedicate a separate landing page on your store and explain how you follow anonymity in the shipping of your sex toys. This will make your new visitors and first-time customers confident about your business's focus on maintaining secrecy.
8.         Don't rely on traditional marketing for selling sex toys
Whether it's a traditional web store or an adult eCommerce site, every business needs marketing to survive and make profits. As per the SEO is concerned, traditional approaches work just fine for an adult eCommerce store as well. Adult SEO is nearly the same as traditional SEO.
However, when it comes to paid advertising and how to market sex toys, you require a little comprehension here. Do you remember how Earl was denied services from Search Ads and social media platforms? It was because mainstream platforms, except for Twitter -up to some extent- do not allow Adult Ads or content. You cannot rely on paid Ads from Google search, AdSense, or any social media network to promote your adult business.
Instead, there are separate Ad networks for adult businesses. Leverage them to run your paid promotion campaigns. Some of the top adult Ad networks that even porn and camming site use are TrafficJunky, Pushy-Ads, TrafficFactory, and Slimspots. These are just fine for your business and work equally efficiently as mainstream paid campaigns. 
9.         Avoid mainstream eCommerce services
Not just for paid advertisement but also a lot of other eCommerce supports services are not fit for adult-rated businesses. It's not just Stripe that had denied services to Earl's web store, but he could have also faced the same situation with other mainstream payment services as well.
Mainstream payment providers do not touch the adult niche as they perceive risks to be too high, not just payment risks but also a reputational risk. Some companies specialize in adult payment processing. They are significantly more expensive than non-adult but safer for many reasons.
It's always better to use the solutions that not only provide these services but also specialize in high-risk payment services. Some of the well-known high-risk payment gateway solutions for your online sex toy shop could be CCBill, paymentcloudinc, paynetsecure, paymotile, and eMerchantBroker, etc.
Next comes the hosting providers, who are also not so different from the payment solutions. Despite a mainstream hosting providers such as GoDaddy, HostGator, and BlueHost state that they allow adult content, but they don't say about the risks associated.  
There are lots of restrictions and no guarantee. Adult websites are often prone to complaints and attacks. Just to save their big names and reputations, mainstream hosts are forced to react, and also take down the sites in most cases. One DMCA or copyright abuse and you're out of business. These companies are too big to care about small start-ups in the adult niche. 
Instead, it's better to go for dedicated adult hosting providers. They don't take down websites for random complains, neither do they shut you down on copyright infringements. They are well enough to provide good hosting services and yet focused enough to attend each client devotedly.
10.         Go for turnkey adult eCommerce platforms
Earl knew that Volusion is a great platform to start a small scale eCommerce store. However, he did not know that mainstream cloud-based eCommerce platforms are not good for adult business due to the same reasons as mainstream payment gateways, social media, and website hosting providers.
This was one of the biggest problems for Earl, but we found the easiest solution he could have ever expected. Same as dedicated payment gateways, Paid Ads, and website hosting providers for adult businesses, there are dedicated adult eCommerce platforms as well.
An adult eCommerce script like xMarketplace can be utilized very easily. These are self-hosted ready-made website builders for adult eCommerce and offer a great level of customizability as compared with any SaaS-based solution. Moreover, you can choose to host your web store on any server of your choice and can also select suitable payment processors. Let's not forget about the untapped control over the entire website because you also have the source code with you. 
Here are a few other benefits that Earl got after using xMarketplace turnkey script for his online sex toys store:
A ready-made sex toys store

Integrated adult payment solutions

The store was ready within a week

Option to select the preferred host

SEO optimized web design

Mobile-friendly web store

One-time purchase cost of the script

Integrated APIs of dropshipping suppliers
In short, xMarketplace script can create your sex toys eCommerce store with both the options. You can not only upload and sell your own sex toys inventory but also use the integrated dropshipping API to sell products from top suppliers at the same time.
Over to you
This is how Earl overcame several obstacles and started a successful online sex toys business. All he did was stayed serious and focused on his efforts. He did not let mythical excuses come in the way and found solutions for all the issues. More often than not, it was a bumpy start but being patient helped him to end up with the best alternatives. 
You can also achieve similar success. Let us know your thoughts on about this content. Feel unrestricted to ask any question about startups in the adult industry. Keep visiting the space for more such articles, guides, tips, case studies, and insights into the sex toys business. Cheers!
Join our FREE VIP Facebook Group to know more money making ways from adult sites.