-

9

mins read
From custom-tailored sex toys to integrated VR and AR experience in porn websites, believe it or not, the adult industry has always been a playground for innovation. Adult businesses have been known as the early adopters of new technologies and trends.
One such trend, which is soaring in the market, is distraction-free short videos experience by TikTok.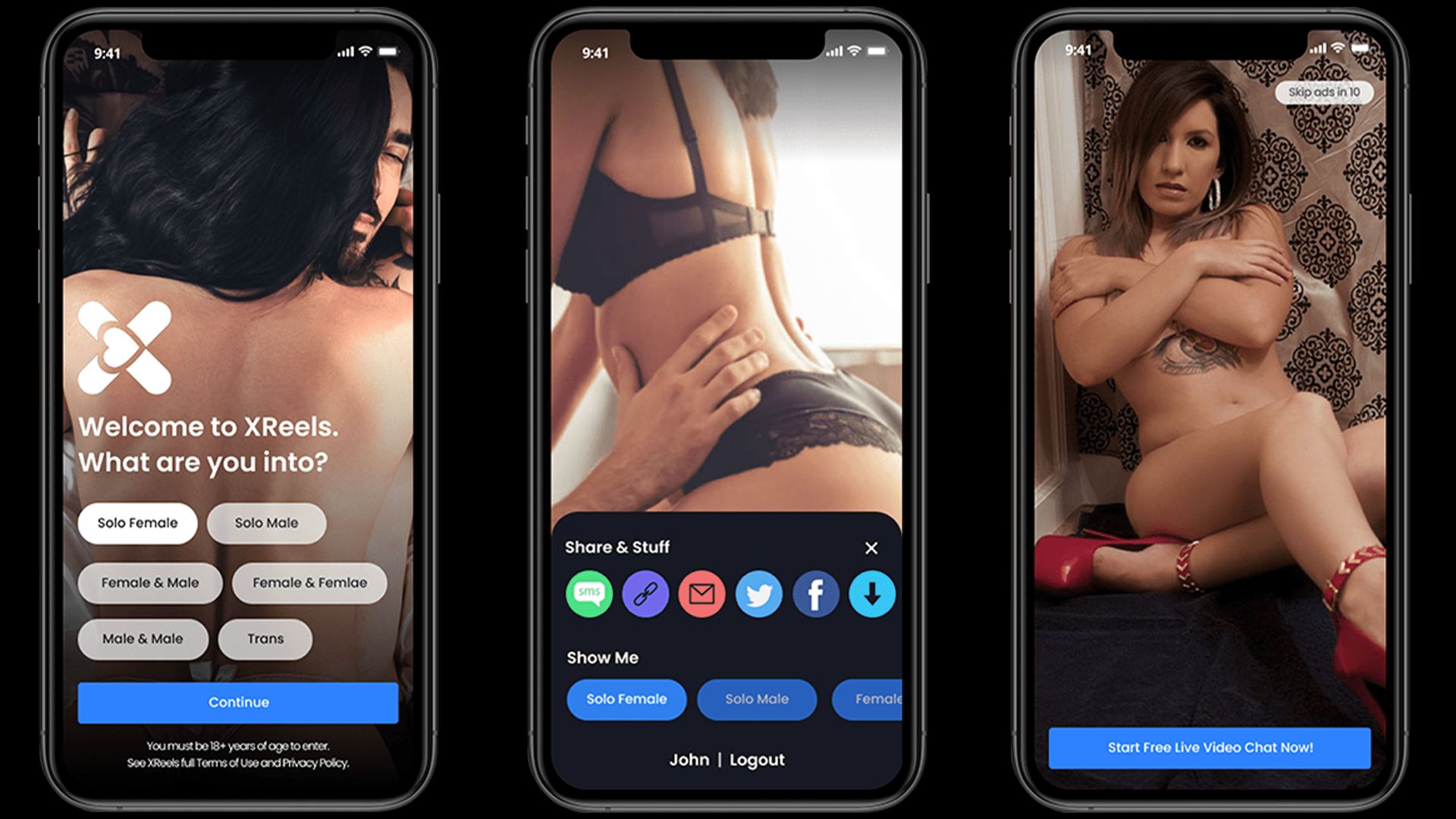 TikTok is one of the most downloaded apps and is being used by millions of youths across the planet. It offers a balanced and distraction-free video discovery that goes well with a combination of lazy swipes and auto-play videos, which makes it even additive.
You can go on swiping without a need to tap on the play button for induvial videos.
It's no brainer, countless competitors have tried to steal the thunder and best TikTok in its own arena. Question is, has anyone been successful yet?
That's a matter of discussion for some other day, but something more interesting has made its way in the meantime, and it's an entirely different market…
It's SWYP – The Adult App Like TikTok
YouPorn has launched its own adult TikTok app, which they call SWYP.
SYWP offers a similar user experience to Tik-Tik, but there are a few catches to be considered:
SWYP is all about porn since it's from YouPorn

?

And it's not an app, to be precise

?
Yes, SWYP is not a native app. It's an HTML-based web-app, that offers an app like user-experience on your smartphone, without needing to install anything.
Google's and Apple's strict policies against pornographic content make it impossible for even a giant like YouPorn to get its app published there. So, the next best (even better) solution remains a browser-based web app, which SWYP exactly is.
This is how SWYP works
SWYP, the TikTok for adult videos, essentially offers a 6 seconds distraction-free preview of porn videos hosted on YouPorn. Once you land on the website, you can jump into the discover feed. You can swipe up and down to browse different previews, and if you like a preview, just swipe left to watch the full video. The videos play automatically, so you need not click play each time, just like TikTok.
What makes SWYP even interesting is it learns and promises to offer personalized feeds as per your browsing behavior. Depending on categories you are interested in, videos you left swiped, and favorites you marked, you get a custom feed to make your browsing experience simple, clean, distraction-free, instant, and personalized.
One more such app is Qwki. It offers a similar kind of experience, and you can call this one too as an adult TikTok app, just like SYWP.
Looking to build a TikTok for adult videos?
The whole purpose behind giving you a backdrop of TikTok, SWYP, and Qwki is proving the fact that short videos and video social networking has become the new cool in both adult and mainstream markets.
If you have been wanting to start an innovative adult business, coming up with your own adult app like TikTok, SWYP, or Qwki could clearly be the best choice.
Now, I am certain that you are asking yourself about the complexity of realizing this idea into reality. I mean, if YouPorn has invested in building such an app, it could never be an inexpensive undertaking.
Are you thinking about the fortune that building such an app would demand from you?
Worry not!
Like all other expensive adult business ideas that we have made affordable with our turnkey scripts, we have got the adult TikTok app too covered for you.
Introducing xReels- The Adult TikTok Script
To bring a TikTok-like experience to the adult industry at an affordable cost, we made xReels – the readymade adult short videos app. xReels is our newest adult turnkey script which you can use for setting up a browser-based app like SWYP, and you can bring the immersive short videos to the adult industry.
It's not possible to get an adult app published to Play Store or App Store, but xReels offers you the best alternative – a web app. The xReels' UX is highly optimized for mobile browsing, and it's not at all inferior to any native app out there.
Get xReels today, set up your own TikTok-like app, share adult short videos, and attract billions of young mobile users who appreciate TikTok's crazy features. You can let your users create, upload, and share short videos instantly via tons of integrated features such as video-filters, dubbing, mobile editing, etc.
What constitutes the xReels Script?
Like always, you just need to make a one-time payment to purchase the xReels script and own it for good. You retain complete control over your website and business without any kind of recurring payments or obligations towards us; it's we who are obligated to offer you the best turnkey scripts and after-sales support.
With xReels, you get:
A ready-made, but 100% customizable web-app.

A robust Admin Panel

A Native Android App (in case you want offer APK to your users)
Intrusive Features of xReels
White-labeled

:

100% customizable to adapt to your brand identity, and no forced branding from Adent.
Customizable

:

Complete source-code access so you can add, modify, remove any feature by yourself, or by hiring a skilled developer.
Multiple upload channels:

Your users can record and upload videos directly from the phone, or they can also upload existing videos from the phone's file manager.

Social Media

:

Just like TikTok or any other social media platform, users can follow other users, share profiles, add favorite users, like videos, and share video links.
Swipe

:

The signature TikTok-like distraction-free, addictive videos discovery by simply swiping-up and swiping-down in the feed.
Category Filters

:

A porn app is incomplete without categories. You can create different categories from the back-end, and creators can upload videos under them, which other users can use for filtering out their feeds based on their favorite porn categories.
Admin Panel

:

A powerful admin panel that offers you complete control over the website, data, users, content, pages, and even allows you to upload bulk videos from the back-end.
How to make money using xReels? – The Monetization Channels
Ad Revenue: xReels comes out of the box with an Ad-based revenue model. You can show ads to your users to generate revenue from the platform. You just need to follow some simple steps to integrate ads:
Sign-up on an adult Ad network. You will get a JavaScript code. Copy it.

Paste the JavaScript code in a field given on the backend of xReels.

That's it, now your users will start seeing the Ads in between videos.
You can also tinker with some UX settings for Ads. For example, you can prevent users from skipping the Ads for a certain number of seconds and then show a Skip button.
Affiliate Revenue: xReels also comes integrated with APIs from popular adult affiliate networks. You can start doing affiliate marketing for these networks and generate income via passive revenue streams.
Apart from these, we can always add more monetization channels and affiliate networks to your platform on your demand as a paid customization service.
So, what say entrepreneurs? Are you ready to explore this profitable market? There are literally tons of ways to use this script for creating different business models:
Start a standalone short video-sharing platform like TikTok, and show ads to make money.

Start an affiliate marketing platform, and make money by sending traffic to affiliate networks.

If you are running a porn site, similar to YouPorn, you can offer a SWYP-like app to get more traffic via an immersive user-experience.
Try out xReels today. Cheers!