-

11

mins read
We live in a world seemingly obsessed with the grandeur of adult entertainment industry. With porn addicts and enthusiasts whipping up their wild fantasies, all thanks to innumerable adult cams, porn has now become accessible across the length and breadth of seven continents. Given the potential of adult entertainment industry is immense, the monetary benefits of an initial investment on popular turnkey products such as ModelCentro, xModels and xMember could yield huge returns.  It is in this spirit, I have taken the liberty to review ModelCentro, xMember and xModels. Here is a quick run-down on the same: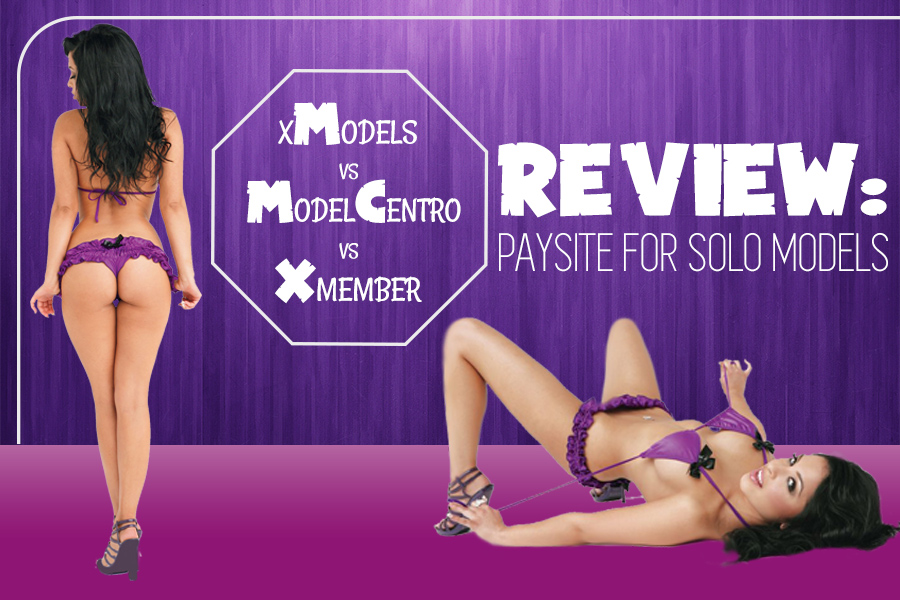 ModelCentro
The Good
Known for its easy to use website builder, ModelCentro is a boon to all those adult models who don't have enough money to start their premium membership site. This SAAS (Software as a Service) platform is 100% free to start. There are no registration costs. And of course, web hosting costs are also zilch. Here is the most endearing part- Models are not required to pay a penny either for any software installation or for server configuration. The onus completely lies on ModelCentro to get your venture a custom membership website registration. Users are just required to sign up to avail its services. The long and short of it – Under the guiding eyes of ModelCentro, you can start your membership website with zero costs. I find it credible to make a credulous statement: What Shopify is to ecommerce industry, ModelCentro is to adult entertainment industry.
ModelCentro's site builder is completely user-intuitive. Neither do you require any basic understanding of HTML nor expertise in web development. Thanks to an assortment of templates, your membership website's home page layout can be customized as per your requirements. If you want a new template to be built, you are required to have a conversation with the support staff of ModelCentro. It goes without saying that all the templates are aesthetically designed to get as many signups as possible.
More often than not, monetary transactions associated with adult industry are rebuffed by popular payment gateways such as PayPal. Moreover, many web hosting services distance themselves from adult entertainment content. For amateurs, the challenges associated with adult web hosting and payment processing can seem pretty daunting and intimidating. To be upfront, ModelCentro does a fantastic job in these two aspects – web hosting and payment processing. You just need to add content and configure your adult membership site.
Everything looks fine. But the question is: How does ModelCentro make money? The revenue model of this SAAS platform is simple. ModelCentro takes certain percentage of whatever sales you make. For every new member joining your adult membership website bandwagon, ModelCentro takes certain percentage as commission.
There are a host of incredible features such as affiliate marketing tools, robust privacy controls which give models and site administrators enough privileges to block users based on country and states. There is a handy private messaging tool with a built-in growth hacking feature. Models can send locked content to members and if members wish to unlock the content, they are required to shell out some money. And every membership site comes with a dedicated blogging platform. It is a known verity that blogs enhance your site's SEO, help you build more traffic and target new keywords.
Thanks all these features, not only does your adult membership site look professional but also genuinely captivating. With a plenty of digital marketing and growth hacking features, monthly residual income is guaranteed. To know more about ModelCentro and its features, head on to the website now.
The Bad
Before delving any further into the details, it behooves me to present this truth: No serious e-commerce player wants to run his store on Shopify. Shopify has amazing features. That being said, store managers do not have control over their stores. Shopify dictates terms and it just doesn't augur well for serious e-commerce entrepreneurs. So is the case with ModelCentro. People who build their websites by availing the benefits of ModelCentro will eventually realize that they hardly have any control over their premium membership adult porn site.
In addition to this, the revenue model can become taxing and highly exacting at times. I know a webcam model who has her own premium membership site. A month ago, she made $5000. Yes, it's a lot of money. A bolt from blue stuck her when ModelCentro deducted 10% from her earnings. She received $4500. Yes, $4500 is still a lot of money. But don't miss the big picture here: $500 per month amounts to $6000 per year. Don't you think you are burning your pocket by paying $6000 annually to ModelCentro? Guess what, she has distanced herself from ModelCentro and joined the community of xMember users.
Portfolio diversification and forward integration are completely absent and not supported by ModelCentro. Let me explain this with an example: Webcam models usually build a strong fan base. Assume a webcam model wants to leverage her huge following by starting an adult tube site or an adult webcam site, ModelCentro doesn't have any provisions to facilitate the same.
xMember
The Good
I have no qualms in asserting that xMember is the best adult Content Management Software (CMS) available in the market. xMember has a plethora of features. By default, it uses NGINX servers to stream video content. If you are looking for custom solutions, they are built on WOWZA streaming server. Membership sites build by using xMember are fully responsive on various devices- ranging from tablets to desktops. And yes, they function properly on smartphones as well. Content looks pixel perfect and bandwidth consumption is also minimized. This in turn minimizes latency as well.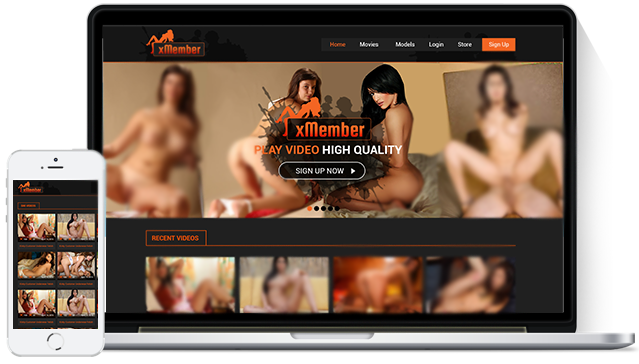 Your website content will be handled by multiple servers. And as distributed architecture is followed both in policy and execution, your adult membership website will be scalable. In other words, your website will neither crash despite heavy traffic nor face any non-performance issues. And this turnkey product is programmed by expert programmers who have dedicated Github code repositories. Code is clean, neat and non-convoluted. Thanks to MEAN (MongoDB, Express JS, Angular JS and Node.js) stack, website customization is always in the offing.
Coming to the aspect of hosting video files, xMember offers you two viable options: Self-hosting, Amazon S3 scalable cloud storage. More than 80% of customers prefer Amazon S3 scalable cloud storage as it is cheaper and secure. And here is the most interesting aspect – Your adult membership website is integrated with CCBill adult payment gateway. Guess what, 20 adult payment gateways are available as add-ons.
Revenue model is simple. You just need to purchase xMember CMS. You are not required to pay any recurring fee / commission. You can rent certain space on your adult membership site to advertisers and sponsors. Needless to say, subscription based revenue model can be leveraged round-the-clock.
You are however required to purchase domain name. Don't worry, visit M3 Server. Pick your favorite domain for an affordable price. You can truly reach for the pot of gold as the support staff members are friendly, knowledgeable and compassionate. In case of any queries or concerns, contact them now. To learn more about the features of xMember, head on to the website now.
The Bad
Please let us know if there any disadvantages. The whole adult entertainment industry is in awe of its brilliance.
xModels
This is a self-hosted version of ModelCentro, exclusively meant for solo models and cam girls who intend to build their own membership site. xModels has got all the right features to convert membership sites into established brands. Let me explain its typical customer persona with an example:  LittleRedBunny is a cam model and an amazing performer who has made 1 million dollars in 2015 and won many awards like cam girl of the year. Now she has established her own brand and has a huge fan base. Having an exclusive website for her will allow her to earn 100% of her income without giving it to anyone. xModels offers membership plans, sell videos individually, sell physical and digital products, Live webcam streaming and many more. It will be launched soon by Adent.io, the company behind amazing turnkey products such as Xcams for adult cams site, xStreamer for adult tube sites, xMember for adult membership sites etc. We will keep you posted about its features and pricing plans etc.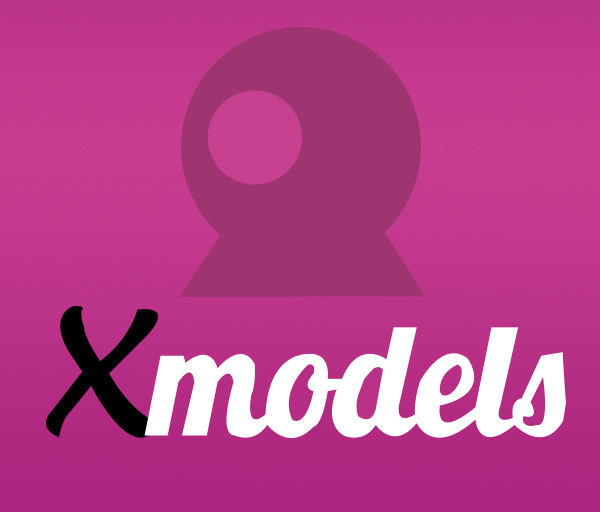 If you have any doubts or concerns, feel free to drop a line or two in the comments section. We shall reply in a day or two and help you climb the pantheons of glory. Subscribe to our newsletter to learn more about adult cams. Keep watching this space for insights on how to build an adult cams site using xCams. Our best wishes are with you and your membership site. We welcome your thoughts. Cheers!