-

14

mins read
A couple of years ago, I started an adult website by using ModelCentro. I was focused and determined. I was pursuing all the things I wanted with fervor. When ModelCentro announced updates such as enabling gifts through private messages, I was elated.
Everything was going great until I realized that there are better ModelCentro alternatives. No doubt, this feature-packed platform is recommended by many biggies. But they often don't reveal the other side of story.

As nostalgia would have it, my earnings were $67.5 on $100 USD. In other words, billing fee was 10% on my earnings, and ModelCentro's share was $22.5 USD. Well, these numbers may have been revised recently.
It occurred to me how much my earnings would change if I opted for xModel. xModel is a ModelCentro alternative. I never went back. I feel my earnings are sustainable. Crazy!
I'm writing this article to explain the differences between ModelCentro and xModel.
Read on.
Adult Web Design – Website Customization
An important aspect of adult web design is website customization.
ModelCentro lets you customize your adult website with the tools it provides. Not every aspect of customization can be accomplished on your own. I had to shoot multiple e-mails to them to get what I wanted. I must say, their support team had honored a vast majority of my requests.
But if you are looking for a platform that's highly customizable and a notch above ModelCentro, xModel doesn't disappoint you.
xModel is self-hosted. In other words, you host the platform. There are a few overhead costs involved. But you have loads of control on almost every aspect of website customization.
With xModel, you get the source code. This means you have the ability to scale and edit the code as you please. I was able to comfortably manage the basics such as text, logos, images, banners, and more from the admin backend.
xModel is well-documented. There are step-by-step guides on how to customize your adult website. But be informed that some changes might require you to play with HTML, CSS or PHP. Don't worry. If you don't have any expertise in programming, you don't have to wrangle with blocks of code.
Just shoot an email to their support team. You'll appreciate their services.
In a nutshell, if you are looking for a highly customizable platform, xModel is the way to go.
Adult Web Design – User Friendliness
Without question, ModelCentro is user friendly. When I first started out, two things gave me enormous amounts of discomfort – hosting and coding. There are many adult internet marketers and web entrepreneurs who share similar nightmares.
ModelCentro takes care of coding and hosting. There are multiple website templates. Just choose one. Your adult website looks incredible. This platform is being used by many models. So, you can reach out to them for feedback and answers to your questions.
ModelCentro enjoys the good-will of its huge community of models. And its support team is really big. More importantly, they are responsive, resourceful and helpful.
Coming to xModel, you are like a lone warrior. You have to read guides, experiment and try. Believe me, there's loads of learning. When you trouble-shoot and research, you learn a lot.

Truth be told, their support team is slim. But they are incredibly sharp, friendly and resourceful. The community size of models using xModel is small.
When you launch your adult membership site using xModel, you'll realize that it's user friendly in every possible way. I like their social feed integrations, custom blog modules, calendar events, and eCommerce store integration.
Let me share my experience here.
It was Black Friday. I collaborated with a dozen models from Omegle.com. It's a known fact that fans love live streaming.
I customized the calendar, made sure all my internet traffic knew about upcoming events and schedules of models. The best thing about xModel is that live streaming is coupled with virtual tokens.
We ran flat discounts on per- minute – live – camming charges and models made the best use of social feed integrations. Within no time, our offers became viral. Believe me, fans were busy sending chat messages, tips and gifts.
Personally, I had a few inhibitions – Will my site crash? Will my earnings take a toll? Guess what, my inhibitions didn't materialize. This can be attributed to the fact xModel sites are scalable.
ModelCentro or xModel – it just doesn't matter. Websites are user-friendly to the core.
Payment Processing and Monthly Rebills

Always, models are reminded of how efficient ModelCentro is when it comes to processing payments and handling monthly rebills.
And yes, there are no upfront costs. But what they miss is that ModelCentro takes a competitive cut to process your payments.
xModel doesn't take any cut. It's pre-installed with payment gateways like CCBill and BitPay. If you want multiple gateways to be installed, just shoot an email to their support team. They shall honor your commitments.
There are many growth-hacking features and cutting-edge accessories that help you generate monthly subscriptions. It all boils down to generating unique content.
In essence, adult industry is usually associated with two words – high risk.
ModelCentro is SAAS based paysite CMS. It lets you start your own membership based adult site by handling hosting, payment processing and generating monthly rebills.
xModel has features and provisions to let you handle payment processing and monthly rebills.
Money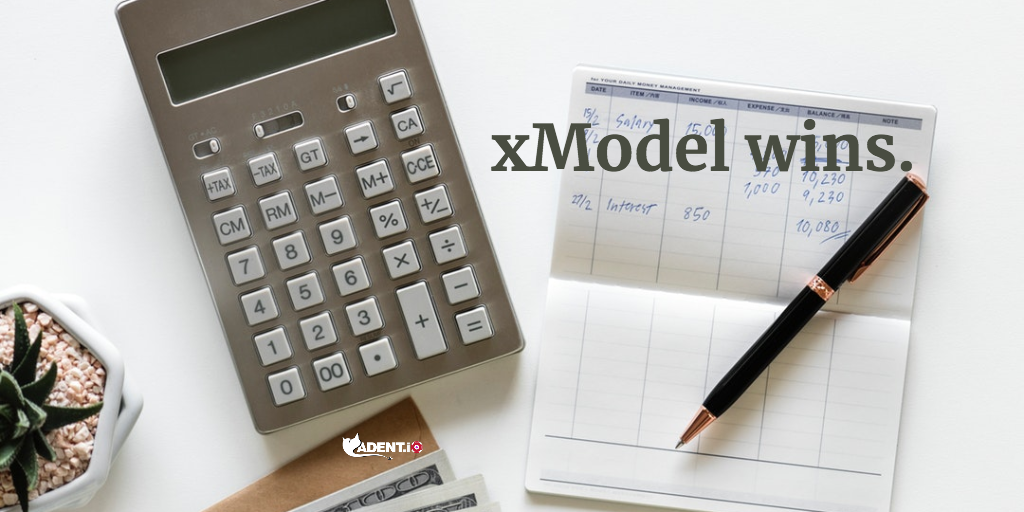 xModel wins hands down.
Let me share my experience.
It was 2015. I was doing private Skype shows. My ModelCentro website was integrated with SkyPrivate. I was clocking 8 hours a day on an average.
I was earning $ 200 USD per day. But my net earnings were 65% of $200 USD = $130 USD.
In other words, ModelCentro was eating into my earnings. On a good day, my net earnings were $250 USD. On a bad day, my net earnings were as low as $20 USD.
I have bills to pay and debts to clear. I have an ailing mother and it's my responsibility to take very good care of her. I need to take care of my kids' education. I have plans to buy a house, a car and a good insurance. I am entitled to my own retirement plans.
If ModelCentro takes 20% -25% of my earnings just because I don't know anything about website development, it's unfair.
I pledge my support to xModel as they don't charge any commissions. xModel respects my sweat, blood and tears. It's just a one-time investment. When I moved to xModel, I realized that I no longer need to spend 8 hours to earn $130 USD. I just need to clock 5-6 hours. That's the core difference!
Important Features of ModelCentro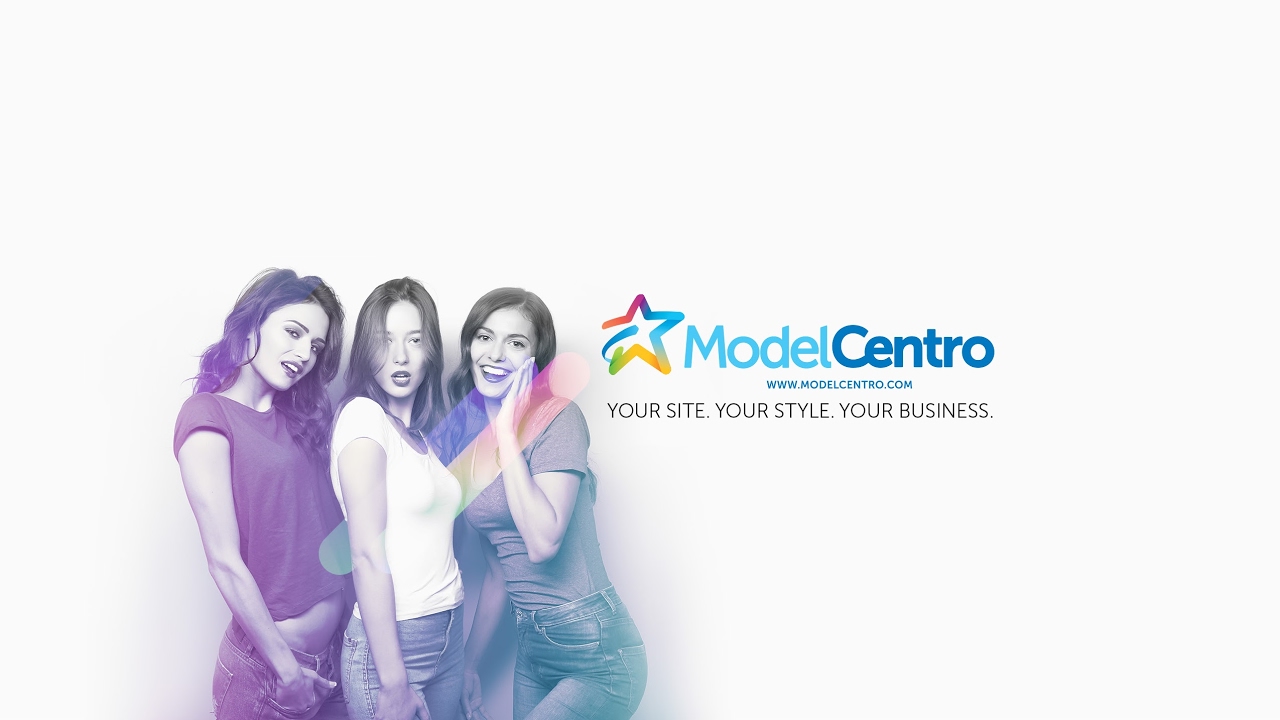 VerifiedCall
VerifiedCall is a platform that enables phone sex. This platform is integrated into ModelCentro. The best thing about this platform is that it encrypts the calls of models. Encryption ensures safety and security.
SkyPrivate
As mentioned in one of the earlier paragraphs, SkyPrivate enables Skype shows. This platform is well endowed with tools that enable models to accept payments, schedule shows, and promote other services.
SkyPrivate plugin seamlessly integrates into Skype. There's a provision to check the amount of funds in every customer's account. This provision should be used to the best capacity to eliminate freeloaders.
Promotional Tools
It's easy to share new content to your social media accounts. Just sync your ModelCentro website with your social accounts. More often than not, I would put my social media accounts on auto pilot. This strategy is a time-saver.
If you have a ModelCentro website, it's effortlessly easy to get added to Model.xxx directory.
Adult Blog
This is my favorite. Let me tell you that every ModelCentro website comes with a blog. I used to create teasers and a few short 1 minute videos to entice potential customers. Teasers and 1 minute videos would work as lead magnets.
By the way, blogging has great SEO benefits. I used to target new search terms. Of course, I would set my sights on keyword research before engaging aggressively in blogging.
Fanclub
ModelCentro is incomplete without this feature. ModelCentro offers a great variety of tools to build, develop and market your own fan club.
By the way, my fanclub had about 1000 followers. And loyal followers were about 200.
Important Features of xModel

Amazon S3 Integration
Do you know what Amazon S3 is?
S3 signifies Simple Storage Service. Amazon S3 provides a reliable web service interface to store and retrieve data.
Why should you care? You should care because Amazon S3 is highly-scalable and xModels lets you host your media and image files on S3.
Not only is Amazon S3 safe and secure but also cheap.
Mailchimp Integration
Mailchimp lets you harness the power of email-marketing.
Landing pages of xModels are awesome. Audiences are compelled to provide their respective email-ids.
You can use Mailchimp to blast special offers and discounts to your loyal and regular audiences.
Tag Albums and Movies
This is a boon for amateurs and professionals.
Let me explain.
Almost every year, I release a couple of adult movies. There's some plot and loads of fucking. Whenever I upload a movie, I associate it with an album. This gives me enough leverage to release a preview of the movie to my audience.
This growth-hacking feature is so powerful and promising that audiences start having a love affair with my movie previews.
Integrated eCommerce Store
I encourage my models to sell adult merchandize such as used panties, lingerie, sex toys etc.
Audiences love to possess used stuff of webcam models. Thanks to this feature, my earnings have skyrocketed.
Multiple Monetization Channels
Without question, xModel adult sites are mobile responsive and look pixel perfect on every device. Also, every single page of xModel sites is designed in such a way that search engines and audiences can easily find and experience surreal stuff.
But all the web traffic and advanced SEO features do not matter if there aren't multiple monetization channels.
Don't worry. xModel sites are blessed with many monetization channels such as:

Membership subscription

Virtual tokens

Pay per minute

eCommerce

Live streaming

Pay per video

Banner ads

Sponsorships
Free Installation
Coming to installation, there are no overheads. Many turnkey software providers charge a fortune to install and setup scripts. xModel is an exception. There are no overheads.
Technology
I know, this isn't for everyone.
But here's a shout out to all my dear tech savvy adult web entrepreneurs – The technology that xModel uses is powerful, proven and promising.
| | |
| --- | --- |
| Web Protocol / Technology | Purpose |
| WebRTC | To facilitate peer to peer connection |
| Kurento Server | To convert WebRTC to RTP protocol |
| NodeJS | To connect WebRTC and Angular |
| AngularJS | Frontend UI |
| Bootstrap | CSS frontend framework |
| Bitbucket | Version control |
| MongoDB | Database |
| Nginx RTMP | For video protocol |
| Socket.io | To share live events and chat |
Other features of xModel:
Coupon code integration

Robust admin backend

Sophisticated video encoding module

Fast and reliable streaming technology

Multiple categories and tags support
Conclusion
It's all about making a mark for yourself in this industry.
I personally believe that ModelCentro websites are great for marketing. But when it comes to monetizing, they play second fiddle to xModel adult sites. If you want to be in this industry for at-least 3 years, it's a safe strategy to go with xModel. Think long term and draft a plan of action accordingly.
In conclusion, if you are looking for a reliable paysite CMS alternative that helps you build a ModelCentro clone site, xModel is the route to go. Cheers!
Join our FREE VIP Facebook Group to know more money making ways from adult sites.