-

21

mins read
We have come a long way in the journey of adult entertainment. Starting from the old school motion picture porn to the current age of VR pornography, just like every business, the porn industry too has embraced technology. Virtual reality(VR) technology has been expanding at a tremendous rate since its inception and is applicable to varied markets like education, travel, cinema, shopping, etc. Although useful and applicable to many businesses, what has really given a thrust to VR technology is the good old porn industry.
What is VR porn? How does VR porn work?
Virtual porn or VR porn is pornography that can be viewed through a VR headset. It creates an environment that lets the users feel a part of the pornography film. VR is an immersive technology that allows users to interact with pornstars virtually.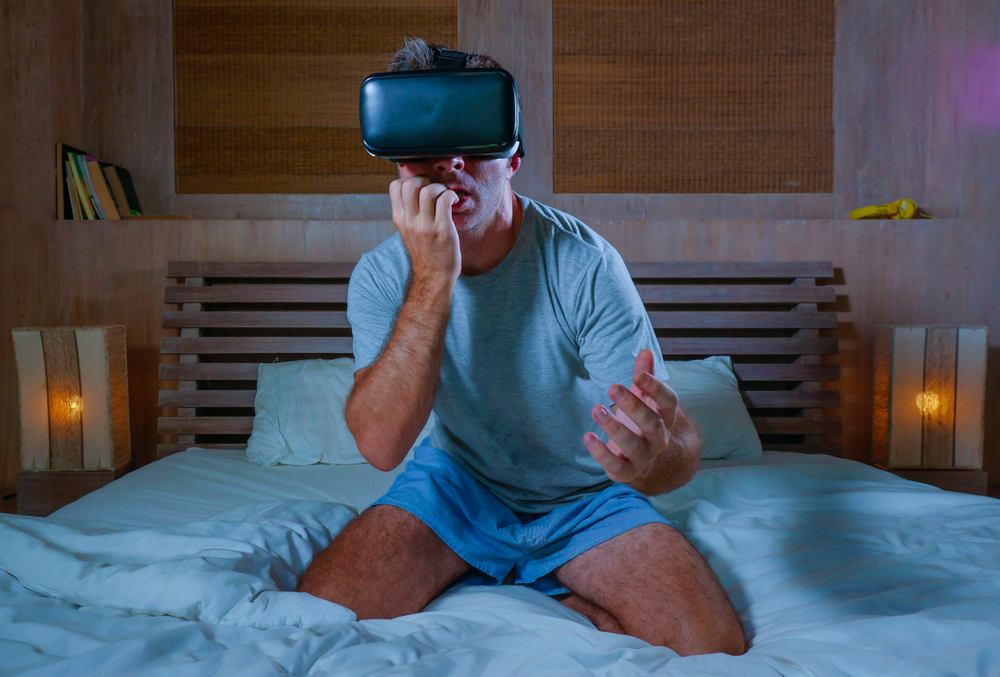 If you're watching regular porn on a VR headset, then you cannot call it VR pornography. Although some scenes might be VR enabled, that won't even come close to the real VR porn experience. VR porn is made specifically to be watched on VR headsets. It provides a complete 3D experience where you are in the scene from a participant's viewpoint. This is the reason why VR porn is also known as 360 porn.
A lot of effort and technology goes into creating a VR porn experience. Hundreds of cameras and motion detectors are used to sense every movement and every part of the body. The users can view the finished VR porn on VR headsets like Oculus Rift and Samsung Galaxy VR. Through these headsets, users get a 3D experience of being in the same room where the porn movie has been shot.
👉Know how to start a porn site and make $100,000 per month
The evolution of VR porn
In 2022, it's safe to say that VR pornography is a big thing, but it has gone through a long journey in a short time. It was long ago, in 1962, when one of the first VR systems was contracepted named Sensorama by a US inventor called Morton Heilig. Through the years, virtual display systems hogged the limelight as a virtual reality experience. Truth be told, these virtual display systems were augmented reality rather than virtual reality.
From the 1970s to the 1990s, the world saw a lot of attempts to capture the virtual reality world, but there wasn't much success in this field. Come the mid 2000s, the world could finally see virtual reality becoming a reality in a true sense. Google developed its 3D Google street view that normalized the VR-style experience in daily life.
It was only in 2012 that Oculus Rift arrived, the first VR device. HTC soon launched its own device named HTC Vive VR headset as a competitor to Oculus. Google was the first to bring VR to the general public through the Google Cardboard in 2014, and the same year Ela Darling went on to become the first VR adult performer.
It was only in the 2010s that VR porn went mainstream with the launch of VirtualRealPorn in 2013. In 2015, big guns like NaughtyAmerica also joined the VR bandwagon by releasing the first VR porn video named 'Birthday Surprise'. By 2016, there were about 20million plus downloads of VR porn on NaughtyAmerica.
The steep rise was due to the affordable options of VR headsets like Google Daydream, Oculus Go and Quest. Come today, and we see the VR headsets are now standalone wireless devices that are easy to use and affordable for the public. Now VR pornography has expanded to such levels that there is very little risk of it fading away. With more affordable devices on the way, the VR porn industry is set to grow even further.
Statistics behind VR porn
Currently, the VR porn industry seems to have a yes-and-no relationship with the rest of the VR industry. Although the main traffic for VR is through the VR porn industry, still the VR industry doesn't want to associate itself with them for obvious reasons. And it's no lie; the statistics speak for themselves.
A report by Juniper research states that the VR porn industry was worth $719 million in 2021 and expected to grow to a whopping $19 billion by 2026, accounting for 22% of all adult spending. 
For example, the popular adult streaming website PornHub boasts more than half a million views every day for its virtual reality content. See for yourself.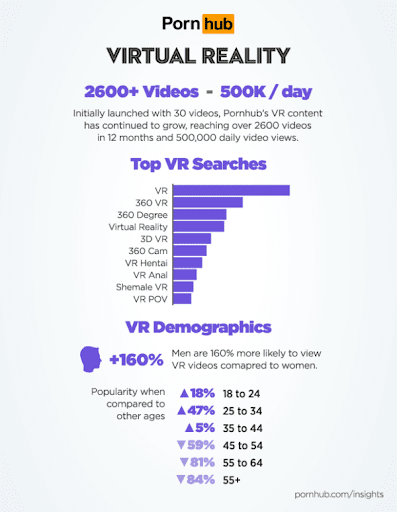 In 2021, a report found out that more than two-thirds of VR headset owners in the US and UK have used their VR headset to watch adult material. Not only this, as it turns out, the most searched term related to virtual reality is "VR porn".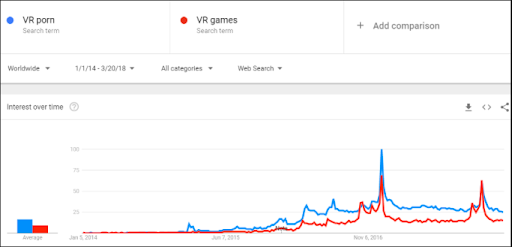 Considering this, it's safe to say that the VR porn industry is set to see massive growth in the coming years.
The right gear for VR porn
Many will say that you don't need a dedicated VR headset to watch VR content. All that you would need is a smartphone suspended in a headset that is compatible with VR technology to create an immersive 3D experience. It's not even hard to build a cardboard headset or little fancier ones with comfortable straps and paddings. These headsets would cost you anywhere between $10 to $50 to build and have helped in the democratization and popularization of VR headsets.
But the truth is that none of these makeshift devices will give you an experience close enough to the actual VR headset. As per Kacper Zieliński of the VR porn site VR Bangers, these makeshift devices, although budget friendly, cannot provide even 20% of the experience of VR porn's potential.
Most of the smartphones don't have enough power to run these long inventive VR porn content. Smartphones won't even be able to give you the control to manage the video, like rewinding or fast forwarding the VR video. On top of that, you have to install specific apps to watch VR content on your phone. All these issues of a smartphone have led big companies like Google, Oculus, Samsung, etc., to stop the production of their phone VR gear and services.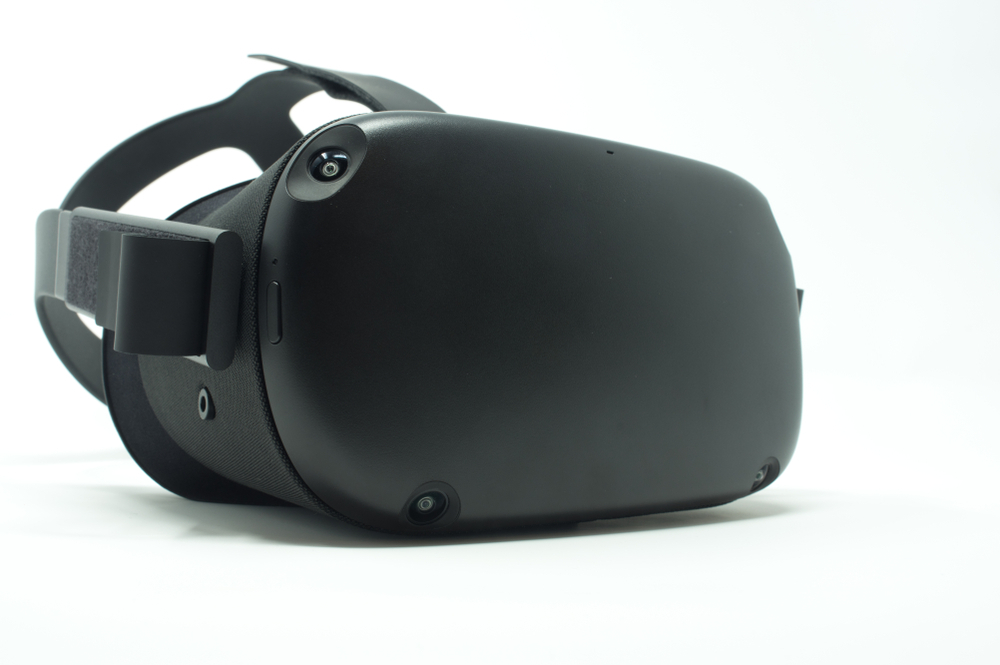 To stream a VR video and enjoy the VR experience as it's meant to be, you need a high end VR headset. These VR headsets provide a surreal experience, be it in VR games or VR porn. These high end VR devices with a VR PC can cost you anything above $1000, but if you want to experience VR to the fullest, then these devices are a must.
Here are some of the VR devices you can check out.
Oculus Gear VR
Oculus Gear VR is the perfect device to watch VR pornography. This device hooks right to your phone's charging port, and you can enjoy crystal clear VR videos on it. As compared to other devices, it's cheaper as the Oculus gear VR isn't so good for VR games. This makes it a great choice for just VR porn.
Oculus Go
Oculus Go also provides you with a great HD experience for videos, but this is a standalone device, and you don't need a phone to use it. It comes in 32Gb and 64Gb storage options. You can just browse through the internet and stream your favorite VR porn on this device.
Destek V4
If you're an iPhone user, then this VR device is for you. It's a comfortable and affordable device that can provide you with an immersive VR porn experience.
HTC Vive
Vive is considered the most powerful VR device currently in the market. Although it's a bit expensive, if you want a device for effortless streaming of VR porn and an uninterrupted VR gaming experience, then this is the device for you. The HTC Vive has 70 sensors that offer users a 110-degree field of view, a resolution of 2160 x 1200, and a 90Hz refresh rate.
Oculus Quest & Rift
A fancier version of the Oculus Go, Quest is a great VR device for the VR porn games experience. This device has a better processing speed which makes it suitable for intensive VR porn games that need high processing speeds.
Is VR porn the next big thing?
The answer to this would be a simple yes. Porn has been around for ages, and since the inception of VR pornography in the 21st century, it for sure is slowly but steadily taking over the adult industry. It won't be long before VR porn becomes as normal as live cam sex has become now.
Porn is a genre where people are always looking for new things to try, new experiences to feel, and VR porn is the emerging genre that is catching the market's attention. It's the closest a user can get to feel being a part of a porn movie. So yes, there is a lot of scope for the VR porn industry to grow in the coming years. Here are a few pointers that say so.
Business is booming
The VR porn industry is currently doing great business and is worth more than $700 million. There were over $14 million VR devices in 2019 and expected to grow 16X by this year's end.
More niches to explore
Currently, the VR porn market is mainly focused on the straight men market as they are the biggest consumers of porn. This leaves a lot of niches for VR pornography to explore and grow into in the coming years.
Expensive with scope to be cheaper
As with most of the technologies, the initial days are when the prices are high during the development stage. The most basic device is currently anywhere above $400. We are hopeful of VR porn being more affordable in the near future.
Spiced up sexual experiences for couples
It won't be long before people will be using VR devices to spice up their sexual encounters with their partners. VR porn can initiate different levels of intimacy and intensity to spice up things in the bedroom.
Great immersive experience
VR porn presents a deep, immersive experience for the users that is totally different and as close to being real as possible. There are few VR toys also in the market that enhance the VR experience even more.
Start a VR porn membership platform using xMember
With the VR porn market growing leaps and bounds now and predicted to boom in the coming years, this is the right time to cash on this trend and make a successful business out of it. There are hundreds of websites currently that offer all kinds of adult material like live cams, adult marketplaces, etc., but not many are there who offer VR porn services, and you can be among the elite to kickstart it.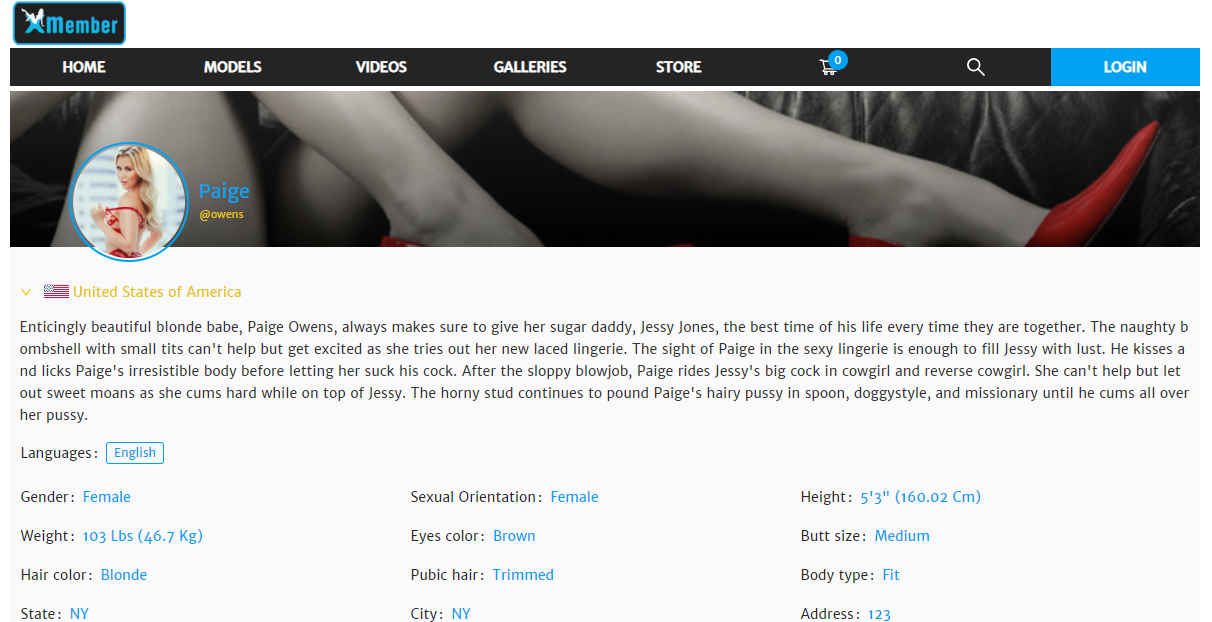 You can make use of readymade scripts like xMember to kickstart your VR membership platform. xMember being a whitelabel readymade solution, helps you with multiple customizations using which you can run a successful VR porn subscription platform. Let's take a look at a few of the things you can do with the xMember script.
Subscription-based membership
xMember provides the perfect platform to create a subscription-based platform in which you, as an admin, can set up different tiers of membership plans. You can segregate your content to fit in different pricing buckets and earn good money through subscriptions. You can include subscription plans for VR content based on video quality and VR experience.
Video management
xMember becomes your best friend when it comes to videos on your website. Considering that there'll be thousands of videos that you would want to put on your website and doing that manually takes a lot of time. xMember gives you the option to upload multiple videos at the same time on your website. 
You can also schedule your videos to be uploaded at a fixed time and set costs for your videos too. As a VR porn membership website, xMember fits very well into your plans and eases your workload of managing videos.
Integrated eCommerce marketplace
xMember comes with an in-built sturdy eCommerce marketplace through which you can sell many things, including both physical and digital products. You can fill up your inventory with VR content, adult toys, audio/video content, VR devices, etc. and make good money out of it. You can also sell Snapchat premium subscriptions, Skype shows, cam shows, etc., to make an extra buck.
Payment processor
Be it anywhere that you're operating your business from, xMember gives you the freedom to accept payments in the form of multiple currencies from anywhere in the world. Xmember is integrated with multiple adult friendly payment processors like CCBill, ePoch, BitPay, etc., and give you the option to choose from over 20 payment gateways as add ons.
There are many features of xMember that make it a viable option to start your VR porn membership platform. The best thing about xMember is the scalability it provides; you can easily customize your website with features and ideas you would like to have on your website.
👉Best Adult Payment Processors for Your Porn Website
Top 5 VR Porn Websites
It's only in recent years that many VR porn websites have popped up. Now you can get them in both on-demand and webcam VR porn format. There are 100s of them to choose from with high quality videos and an immersive VR experience. Here are the 5 best VR porn websites that we have come across. 
VR Bangers
The plan on VR Bangers starts from $24.95/month, and they host more than 190 performers on their website. You can stream their 6k quality videos for live VR porn or download it for watching later.
VirtualRealPorn
VirtualRealPorn gives you both interactive and non-interactive VR content from over 200 performers. You can stream videos of up to 5K, and the cheapest plan starts at $19.99/month. If you're looking for a more immersive experience in the VR porn game scenes, then this is the best website for you.
WankzVR
WankzVR also provides you with both interactive and non-interactive VR content in up to 5K quality and boasts of over 300 performers. The most affordable plan in WankzVR starts from $1.99 for 2 days. This website features 360 porn, and members get access to an additional 31 non-VR porn sites.
SexLikeReal
One of the biggest websites in the VR industry, SexLikeReal features more than 1700 performers and offers VR content of 6K quality. The membership plans start at $29.99, and it plays both interactive and non-interactive VR porn.
BaDoinkVR
BaDoinkVR features one of the best virtual theater experiences with plans starting from $24.99. They also offer a one day trial for $1 to try out before you buy the membership. It boasts of more than 300 performers on its website and offers high quality VR porn in 5K resolution. This is your website if you want to enjoy VR porn on your smartphone with a decent VR headset.
Other than these 5, there are many other websites that offer you VR porn of the highest quality. However, you can go ahead and create your own website with all the features of these websites and make good money through xMember too.
👉How to Create an Adult Membership Website and Make $100K per Year?
The future of VR porn
It's no surprise that VR porn is on the way to being the next big thing and going to play a major part in the revenue generation of the adult industry. Almost all the big adult production houses are investing in the VR porn trend. More than 14 million VR devices were sold in 2019, and it was expected to grow 16X by 2022; that itself tells you how good a market VR is going to be.
Porn users are looking for new ways to enjoy porn. The traditional porn market has already saturated, and now users look for something different and not the regular porn videos. VR porn makes it the perfect solution to break the saturation and make users interested in spending on this new genre of porn.
Here are some reasons that make VR porn the future of the adult industry.
Users are craving for an immersive and wholesome porn experience. VR porn, 360 porn, webcam VR porn are the answers to satisfy the growing user's urges.

With VR technology developing day by day, the prices of VR headsets are set to become cheaper and more affordable for the general public.

Many porn sites have been experimenting with VR porn, and the results have been very positive, even with the average quality of VR porn they offer now.

VR technology is set to grow with the use of VR headsets being explored and applied in fields like education, national defense, businesses, medical use, etc.
There is no doubt that VR porn is going to revolutionize the adult industry and bring in a major part of revenue for the adult industry. With the continuous growing advancements in VR technology, that day isn't far when VR devices will be accessible for everyone to enjoy the immersive experience of VR porn.
Conclusion
We hope that you have understood by now the potential VR porn market holds. The numbers stated earlier in this blog speaks volumes about how VR porn is going to storm the adult market soon. This is the right time to invest in this business, and what better platform than xMember to help you build the VR membership platform of your dreams.
There are many opportunities out there in the adult market, and VR porn is the most promising one that will return your investments in leaps and bounds. Once we have more affordable VR devices, everyone would want to immerse themselves in the virtual world of porn that takes you the closest to reality. So don't wait any longer and get yourself a VR membership website before you fall behind the competition. Good luck!