-

11

mins read
Adult entertainment industry is a real gem. It is not just about adult turnkey websites and adult web hosting. For audiences to stick to porn websites, even when clichéd genres are replete with a razing edge of platitudinous content, a battalion of masterful technologies and incisive trends is required. VR porn, which is a trend and technology like no other, is a pleasant surprise. Combining wonderful and weird experiences, this kinky VR son et lumiere porn videos make for thrilling immersive experiences through computer generated simulations.
We plunged into the world of VR porn which is action, passion and technology driven. It's really big. We purchased a few VR rigs to help ourselves experience the visceral vibes of VR porn. Before you take any investment decisions, it is important that you understand the pros and cons of VR videos. While there is a lot to appreciate, there is a lot to enjoy too.
Let us first begin with Oculus Porn.
Oculus Porn
To get a VR twist to your adult entertainment overtures, you require a head-mounted VR device such as an Oculus Rift or Google Cardboard.  Google Cardboard is inexpensive and obviously, your VR porn viewing experience will be just okay. On the other hand, VR rigs such as Vive, Gear VR and Oculus Rift will enrich your viewing experience.
The Bad
VR Porn is Complicated
So, let me talk about the first major drawback. Viewing VR porn is not that simple. In the case of turnkey adult websites or normal porn, it is just you and your computer. In this case, it is you, your computer, your VR rig, two extra programs and a downloaded video. Streamed videos do not work well with VR headsets. More often than not, you require a few cords to support your equipment.
VR Porn Exacts Your Two Vital Senses
If you intend to watch VR porn, you should plan and lock your room. It cannot be on an ad-hoc basis. When I was hobnobbing at a bachelor party, I happened to hear a strange confession. One of my friends opined that VR porn is exacting his two vital sense organs- eyes and ears. When he was busy watching VR porn, he couldn't hear any random footsteps. He sounded genuine when he said he couldn't hear any creaks from the stairway either. In the next couple of minutes, his girl-friend appeared from no-where and caught him beating his meat. Needless to say, she was embarrassed to see him savoring his own manhood. There is a lot of merit in his confession. Unless you lock yourself in a room, close all the windows and pull down the curtains, you cannot seek pleasure through VR porn. Otherwise, you could pray the lord to wipe out the entire humanity!
Quality is a Concern
Another drawback in VR porn niche is that there aren't many good quality super-resolution HD videos. As VR porn is growing, we can expect the quality and quantity to get better.
VR Porn- Only POV Style
I subscribed to a few VR porn sites. (Don't worry, I shall disclose the names of the best VR porn sites.) Almost every video is shot in 3000 by 1500 resolution. This is an absolute delight to premium customers like me. All the sites support positional head-tracking. For your information, positional head tracking is all about detecting the precise head position of head mounted displays. Head tracking feature lets you turn left, right, up and down and view the content which was earlier missing on the screen.
Debate on VR porn on windows computer vs VR porn on Android for another day. But from an analyst's standpoint, here is my categorical observation: Almost every VR porn video is shot in a POV style. It doesn't sound too much to ask for a different style / perspective. I'm sure, VR porn will bristle with diverse sparks.
The Good
VR porn viewing experience will be stellar and magnificent. Initially, VR porn videos were filmed with 360-degree field of view. Today, there are a couple more options included. VR porn videos are being shot at 180 degree and 220 degree fields of view. Such videos load quickly and hence, the size of such video files is bound to be relatively small.
VR porn is best appreciated by forever alone guys. The immersive experience of a blonde blowing the dicks and emptying nut sacks is a crackling romantic erotica, best experienced by bachelor's, sex enthusiasts and porn freaks. Here is what one of my clients opined, "I feel as if I just lost my virginity again to Julia Ann. She is an amazing dick rider."
WebVR
WebVR is an important and well-defined open web standard API (Application Programming Interface) which facilitates VR in browsers by reducing latency and providing superior precision in head-tracking. What HTML and JavaScript are to web, WebVR is to Virtual Reality. Now, that's not the big thing- The big question is: How do you experience WebVR? To experience WebVR, you require a headset and a compatible web browser.
Popular Headsets and WebVR Compatibility
The following headsets are popular:
Google Cardboard    
This VR rig is compatible with Chrome browser and works best with Chrome browser on Android-powered devices.  On iOS powered devices, it isn't smooth.
Google Daydream
It works best with Chrome on Daydream enabled Android devices only.
PlayStation VR
It isn't compatible with WebVR
HTC Vive
Functions best with Mozilla Firefox Nightly and Servo on Windows enabled devices
Samsung Gear VR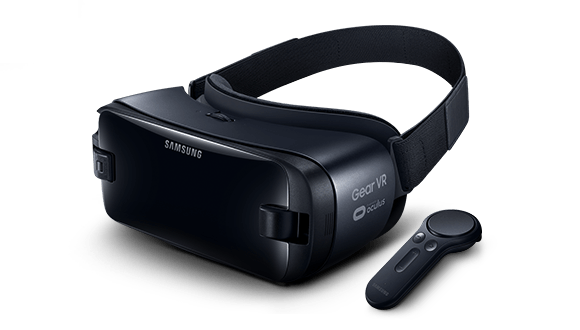 Functions best with Samsung Internet and Oculus Caramel
Oculus Rift
Functions best with Mozilla Firefox Nightly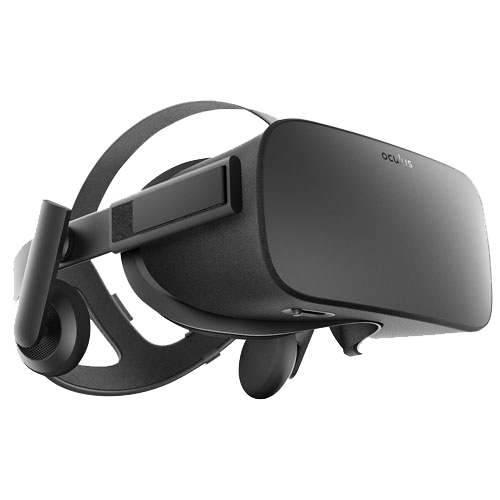 I would now like to disclose the best VR porn websites in the net. Head on to the following websites and experience the best of the world VR porn:
In this adult turnkey website, I see bouts of enthusiasm and earnestness to serve audiences with HD porn pertaining to straight, gay, lesbians and transsexuals. Truth be told, there is a lot of straight VR porn on the web. VR porn in other fetishes is still in its infancy. This turnkey adult website releases two new VR porn videos which are compatible with every VR headset and every available VR format. As a matter of fact, this adult turnkey website is the kingpin in VR porn.

This adult turnkey website is arguably the next best website on the web. It releases one VR porn per week, typically of 4K quality. I would give this site a rating of 4 out 5 for how incredibly well built it is. Not only does it feature VR porn of reputed porn stars such as August Ames and Tori Black, but also offers exceptionally clean end user experience. Site navigation is smooth and for all the best quality videos it provides, $28.95 per month is not too much. Annual subscription plan is pegged at $72 which is absolutely cheap. There is also an option to subscribe for a lifetime. The best part of this website is that it provides you Google Cardboard if you subscribe to its lifetime plan.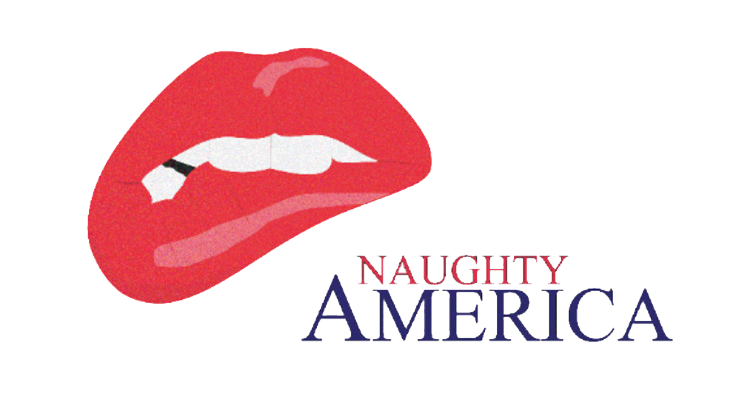 Naughty America is probably a step away from dislodging the above mentioned top two porn websites. Naughty America is one of the best premium membership porn sites available on the web. Ever since September 2016, the site has been hosting quite an admirable collection of videos. Interestingly, this website posts new VR videos every three or four days. Monthly subscription plan is competitively priced at $24.95 and this is bound to pull audiences who are not brand loyal. Annual subscription plan is pegged at $71.40. Apart from featuring a catalog of traditional porn videos, Naughty America plans to become the go-to destination for VR porn as well. However, you have to get your own VR device.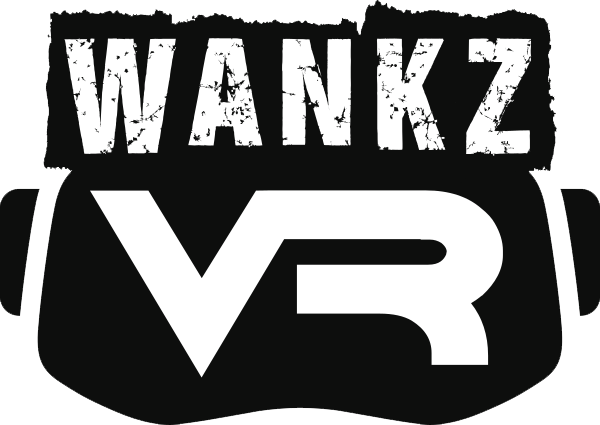 If you think WankzVR is just another random VR website, you are certainly mistaken. This website has more than 150 VR porn videos and the good thing is that most of the videos feature female POV style porn. This has certainly brought a revolution in the VR porn niche. With many sites already trying to emulate its features, you can certainly empty your balls to WankzVR porn videos. While the monthly membership plan is tagged at $19.99 per month, annual membership plan is priced at $79.95. It can be inferred that pricing is absolutely competitive.
Creativity is the hallmark of this VR porn site. It offers X-rated parody of popular movies. For instance, its recent VR porn video in which Wonder woman rides Batman's dick has truly created quite a brouhaha. That being said, I have no qualms in saying that this site is one of the most expensive sites. Be ready to shell out $30 per month to watch VR porn parodies.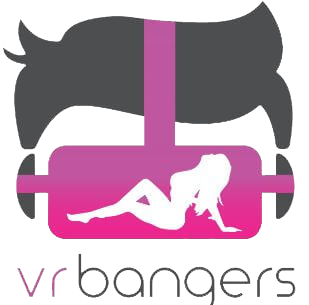 We can help you climb the pantheons of adult entertainment industry. If there is anything troubling you and your adult turnkey website, feel free to drop a line or two in the comments section. I shall reply in a day or two. My best wishes are with you and your turnkey adult website. Cheers!