-

16

mins read
Today, we are analyzing how a popular YouTube prankster built his empire by starting a YouTube channel. His name is Vitaly. He is an astute entrepreneur and a famous Russian prankster. His YouTube videos have more than 1.6 billion views. More importantly, his YouTube channel has more than 9.7 million subscribers. Let me tell you an interesting fact – A decade ago, he worked as a garbage collector for a brief duration. Today, he's an influencer. In essence, it's an inspiring story of rags to riches. He has seen the ebbs and flows of money.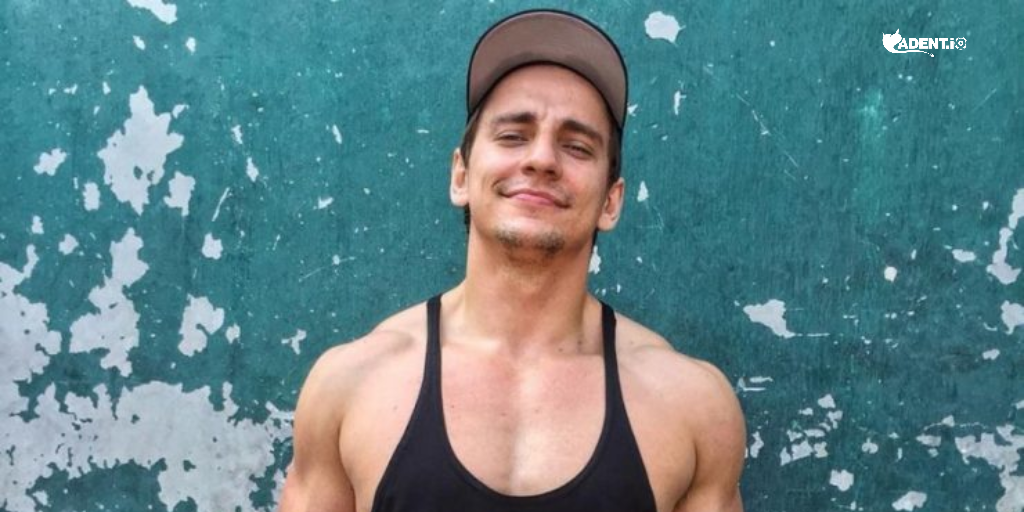 When Vitaly was 18, he collaborated with an adult actress Diamond Kitty. Of course, it was just one single scene. While this may not seem that big of a deal now, Vitaly asserts that the importance and impermanence of that single scene cannot be discounted.  
In 2013, he released a Gold Digger prank video on YouTube. Within a week, the video garnered more than 18 million views. His YouTube channel – VitalyzdTV hogged the limelight for awesome pranks.
Influencer Marketing in the Age of Social Media
It's 2018. Time sure flies! Influencer marketing has evolved. And without question, monetization strategies of entrepreneurs, influencers and consultants have evolved. In this age of social media, the worth of an influencer is based on two factors:
Size of his network

Engagement of his network
There are costs involved. The most important of all the costs is talent cost. Talent cost is also called Production cost. It entails the following:
Costs to shoot campaigns

Photographer fee

Costs to purchase photo editors and software

Distribution costs
Allow me to explain the concept of distribution costs.
Distribution costs are generally honored on an hourly basis. Distribution costs entail the following:
Casting agents fee

Cost incurred to research and draft a campaign brief

Costs incurred to scout locations

Costs incurred to secure locations
Brands are ready to pay big and fat pay checks to influencers if the engagement rate is high. Influencers can confidently demand a fortune if they have great video skills, photo skills and great reputation.
Just watch Vitaly's videos. He has excellent video and photo skills. When it comes to striking a chord with hot girls, he's second to none.
He makes so much money that all the aforementioned costs are covered. It goes without saying that a vast majority of his videos yield towering profits.
Before disclosing his secret formula, let me run you through his masterpiece site – Vitaly Uncensored.
About Vitaly Uncensored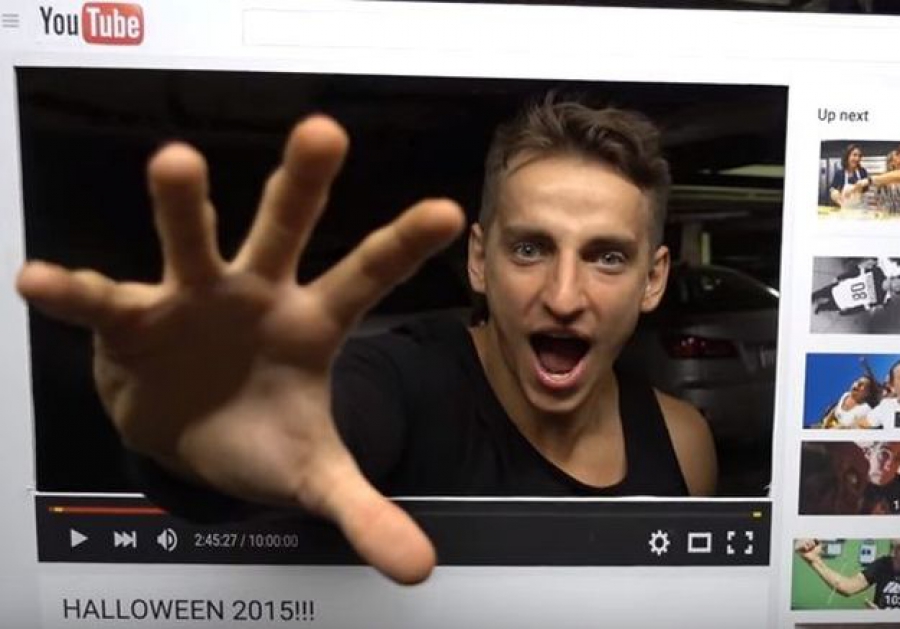 Vitaly Uncensored is a membership site. You can watch NSFW (Not Safe For Work) prank videos. It goes against the policy of YouTube to upload NSFW videos. Vitaly is sharp. He created this website so that his audience can watch tits and ass videos of hot girls.
He fondly calls his followers and fans as villains. He created a brand for himself and today, he's utilizing his leverage to monetize his own membership website. Monthly membership charges are $5 USD.
He's a brilliant entrepreneur. He has his own merchandize store. He sells T-shirts, hats, etc. His products are well received by his followers.
 He also sells "pussy magnet" glasses to his audience. By the way, shipping is free.
Key Takeaway
The data which Vitaly has collected from platforms such as YouTube and Instagram is a goldmine. He uses this goldmine to re-target his audience and eventually convert them into loyal paying subscribers.
How can you Become an Influencer like Vitaly?
Before setting a foundation or brainstorming a strategy, let's understand the two types of influencers:
Micro influencers

Macro influencers
Vitaly was a micro influencer before becoming a macro influencer.
Micro influencers generally have less than 500K followers. Many brands tend to collaborate with micro influencers who have anywhere between 10K and 50K followers. Micro influencers do not charge a fortune. They have deep relationships with their followers.
Macro influencers are influencers with more than 500K followers. There's a downside for brands. Macro influencers charge a bomb. However, a big burst of brand awareness is in the offing. It's tough for brands to identify the number of fake followers.
I'm not going to discuss much about fake followers. However, allow me to share my ideas.
If an influencer is being followed by users with no profile picture, no posts and no activity, it's safe to assume that those users are fake followers. There are tools like Follower Check and Social Audit Pro to identify fake followers. Be informed that micro and macro influencers have fake followers. But if the numbers of fake followers are disproportionately high, there's little merit for brands in chasing fake influencers. 
Let me now disclose the strategy to become an influencer like Vitaly Zdorovetskiy.
Content and Context
There's a strong co-relation between content and context. No doubt, promotional content is created with marketing intent. But it's often filtered. This is the problem with traditional advertising. Messages are not absorbed completely by audience.
Vitaly's content is NSFW and context is all about pranks. So, here's the dirty secret: Focus on one type of content and one type of context
Content + Context = Great Marketing
Conversations and Community
Influencers like Vitaly ignite conversations in community. Macro and micro influencers make the most of IG / FB groups, Lives, etc.
Without question, IG / FB are like interfaces that help audiences to spread the word about your content.
Crisis Management
Scenario #1
In 2013, Vitaly released an impressive video featuring Martin. Martin was a homeless video. In that video, Vitaly befriends Martin, gives him a pair of new clothes and a hotel room. He raises $10000 USD to help Martin get his teeth fixed.
Owing to the criminal background of Vitaly, the fundraising campaign was stopped. However, many dental surgeons came forward to help Martin and agreed to do the dental surgery for free.  
Scenario #2
Vitaly was arrested in 2016 twice and once in 2017. His pranks were not well received by authorities. However, his fan following never took a backseat. His followers supported him and campaigned for him positively.
From the first scenario, it can be observed that influencers aid people in crisis management. When a crisis befalls influencers, their followers have their back. This is evident from the second scenario  
Collaborations
Vitaly collaborates with two popular YouTube pranksters – Roman Atwood and Dennis Roady.
Very often, we see influencers liking and commenting on one another's posts. It's a common practice to ramp up reach and user engagement.
So, what's the key takeaway? It's important to collaborate with existing influencers to become an influencer.
How to Design an Adult Membership Website?
No doubt, community and conversations, context and content, and crisis management are important. But without a feature-rich membership website, influencer marketing and entrepreneurship shall fall flat.
First off, let's understand the requirements.
Streaming Technology
Streaming technology should be reliable and fast. To stream live and recorded videos, it's a smart strategy to use custom streaming servers like Adobe FMS, Wowza streaming server, and lighttpd
Responsiveness
Audiences should be able to access adult membership sites seamlessly on mobile devices. To fulfill this requirement, Bootstrap framework is to be used.
Integrated eCommerce Store
In one of the earlier paragraphs, I mentioned that Vitaly Zdorovetskiy sells t-shirts, glasses, hats, etc. Following his train of thoughts, you can sell adult merchandize such as dildos and other sex toys. There's a really big audience for used panties and lingerie.
By the way, an integrated eCommerce store should help you sell physical and digital products. For instance, your intended audience may be interested in purchasing snapchat accounts and personal video clips of models. So, a robust eCommerce platform should be integrated into your adult membership site.
Trail and VIP Membership
This is a growth-hacking requirement.
Audiences love to test the waters before swimming. 
So, it's recommended to have a trial membership feature that allows your audience to browse your site functionality for a couple of days. If they fall in love with your website design, content and context, they are likely to become paid subscribers or VIP members.
HTML 5 Video Fallback
Not every smartphone and tablet supports Adobe Flash. Audiences who use such smartphones and tablets should be at a disadvantage.
Your adult membership site should stream the mobile version of videos. HTML 5 video fallback feature minimizes the consumption of bandwidth.
Scalable Architecture
Vitaly runs deep discounts on occasions such as Black Friday and Cyber Monday. His website never crashes. My reasoning is that his membership site is horizontally scalable.
To build horizontally scalable websites, it's recommended to use multiple servers and adhere to the principles of distributed web architecture.
High Security
Malicious injections and phishing attacks are common in adult membership sites. Adult membership sites should have an alert system that gets trigged if there are any security anomalies and discrepancies.
 Also, hackers should have a tough time breaching your membership site.
Robust Admin Backend
It's the responsibility of site administrators to manage different aspects of membership sites like images, banners, orders, payments, etc. Work can get really hectic if there's no admin backend feature.
Payment Gateways
Payment gateways are required to facilitate and process payments.
PayPal isn't adult-content friendly. So, there's no point in integrating PayPal into your membership site. Rather, I suggest you to opt for CCBill, ePoch, Verotel, ePay, etc.
Now, a single payment gateway may become inoperative suddenly. If payments aren't processed, your earnings may nosedive. To overcome such a scenario, it's recommended to have at-least two adult-content friendly payment gateways.
Search Engine Optimization
Adult SEO is a different ballgame. But the principles are same.
Every video, photo album and product (digital and physical) should be affiliated with multiple tags and categories. For all intents and purposes, the tags and categories should be relevant and niche oriented. Irrelevant tags and categories do more harm than good.
Proper indexing and ranking is achieved only if model profiles, photo albums, store products, videos are SEO optimized.
Monetization Options
Vitaly makes money by:
Selling merchandize
Selling subscriptions
Sponsorships
Similarly, you can make money by selling subscriptions, merchandize, banners, sealing deals with sponsors, etc.
If you have expertise in adult consulting, you can charge your clients on an hourly basis.
Your adult membership site should help you showcase your content, skills, ideas and expertise.
Adult Turnkey CMS
Now that we have prepared our requirements list, let me ask you this question –
Do you think Vitaly had designed and configured every aspect of his membership website?
He must have outsourced it to freelancers.
I have a better idea – Adult turnkey CMS.
Wondering what's an adult turnkey CMS? To put it mildly, an adult turnkey CMS takes care of your each and every requirement. In other words, it's a good news.
xMember

There are many turnkey scripts. Here are a few features and reasons to choose xMember:
xMember is built by a team of growth hackers, serial entrepreneurs and professional programmers.

xMember uses MEAN (MongoDB, Express JS, AngularJS and Node.js) technology stack. It's the most efficient technology stack

xMember is easy to use. Right from customizing static pages to text elements, every aspect of website customization is easily doable

xMember is horizontally scalable.

xMember supports multiple video formats.

xMember has multiple growth-hacking features

xMember is affordable
 Execution with xMember
Execution with xMember is all about creating authentic entertaining experiences.
Step #1
Know your audience. Know your niche. Without niche, your content becomes irrelevant. Context becomes bootless. It doesn't matter if your target audience is small. Your niche shouldn't be too broad. It's better to become a macro influencer for a small niche rather than becoming a micro influencer for a broad niche.
Step #2
Create niche oriented content. This is a natural extension of the first step. Upload at-least two new videos every week.
Grant members-only exclusive access privileges to your paid subscribers. Ask them to comment. Ask them if your videos and other forms of content are meeting their expectations.
Take their feedback. Listen to their needs. Generate content accordingly.
Step #3
Consider different marketing channels. Marketing channels can provide not just information but also inspiration.
Use Instagram, Pinterest and Facebook to publish non-nude videos and teasers. Use Twitter and Tumblr to publish NSFW videos and teasers.
A robust combination of different marketing channels often results in a healthy SEO link building. It's no secret that increased organic traffic boosts your site's SEO
Step #4
Communicate, negotiate and collaborate with other ambitious and aspiring adult entrepreneurs. You can exchange guest posts. You can deliver brand assets such as logos, images, media kit copies, etc.
You can offer special discounts and giveaways. There are multiple strategies to create co-branding experiences.
Step #5
The next step is to amplify your content and product offerings by using paid media.  You can use re-targeting ads, create newsletters and aggressively engage in cross-promotions.
Step #6
Keep track of KPIs (Key Performing Indicators) –
Brand health

Conversion rate

Engagement rate

Conversational market share

Return on spend (usually called Return on Investment)

Newsletter sign-ups

Brand recall rate
Contact Us
If you have any doubts, drop us an email. We will help you with every aspect of your membership website customization. And yes, we can devise strategies to help you bridge the gap between you and your audience, and cultivate ever-lasting relationships. Happy executing!
Cheers!
Join our FREE VIP Facebook Group to know more money making ways from adult sites.