-

14

mins read
Some might agree while some might refuse the fact that the online sex toy market was worth a whopping 15 billion in 2014 itself. As per most of the market studies done during the past 1-2 years, a majority of them agree that the sex toy industry is experiencing a 7% CAGR, which poises the market to touch the $50BN mark easily by 2023. This means the global sex toy market will grow by $9.92 billion during 2019-2023 alone.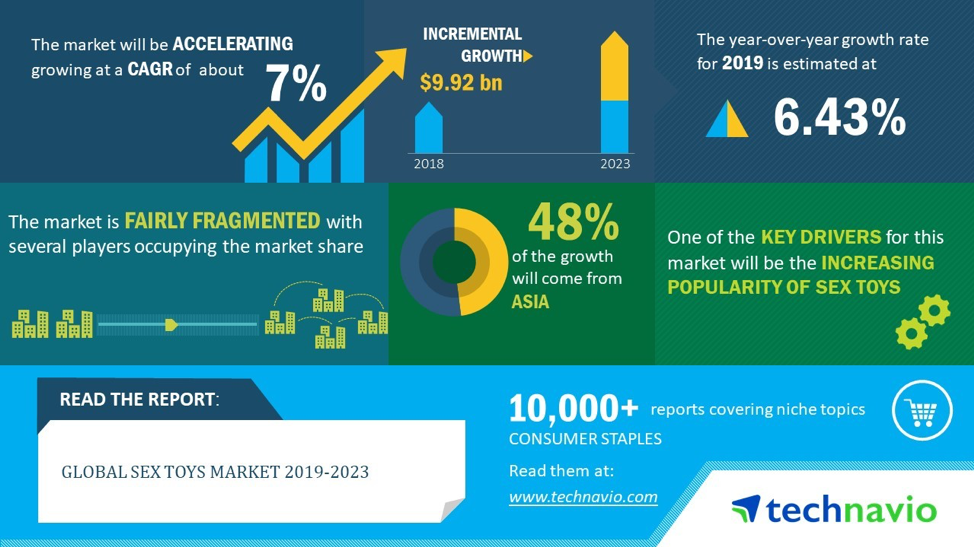 The eminence of sex toys is improving swiftly across the planet among all sections. Apart from individuals, we can now see much greater acceptance among the couples as well. They are using these adult toys as instruments of love, romance, kink, and pleasure enhancements. Even the luxury toys worth money that many of us can't afford have become popular due to certain aspects, such as some of the toys that they used in 50 Shades of Grey.
What are sex toys for the millennials?
Some of the market-reports that we were talking about revealed that millennials are more into mainly three variants of sex toys: Dildos, Erection Rings, and Vibrators; out of which, Vibrators alone make sex toys sales of over 23%.  
According to sexual health experts, millennials use sex toys as an unconventional way to explore sexual pleasure and boost intimacy among each other. However, one must know that it is important to talk about it first before making a decision. Not everyone may want to use sex toys and it's perfectly fine, too. There are N numbers of many other ways to explore and enhance intimacy. Moreover, there should be a proper discussion about the types of sex toys both the person are fine with using.
That makes it one of the biggest reasons why vibrators are the best online sex toys in terms of sales. They are easier to use, known to the masses, and come in different shapes and sizes to fit most of the kinks and comfort zones.
The Mainstream Acceptance Was a Gradual Change
We know that the global rate of acceptance among the user is at the highest peak as of now. However, this was not an easy task. Especially for the early sex toys companies, as they dealt with so many taboos associated with decoupling the sex toy business from mainstream commerce. 
The USA, which is now one of the biggest markets to sell sex toys, was not even a proper adult toy market until the early 90s. Chad Braverman, the COO of Doc Johnson, one of the oldest sex toys companies of the US, gave this statement in a Forbes' article:
"When we started in 1976, we were one of half a dozen pleasure products companies in the world. There really wasn't an erotic market in America at the time, at least in the traditional sense. Sex toys were being lumped in with other types of novelty products, and they weren't being packaged or branded in any real way. Items were being stuffed into plastic bags and sold as-is."
Despite the lack of mainstream acceptance in the early days, the businesses continued in shades. The late 90s also witnessed some events that almost killed the market in certain regions like Alabama, which criminalized the sale of adult toys. However, the spark that people already experienced in the early 90s was gradually changing the attitude of masses towards the sex toys.
Doc Johnson was one of the first US sex toy businesses to deliver pleasure items in clamshells. They were the first to brand sex toys with proper packaging, graphics, logos, names, and an overall brand identity. Back then, there were only a few players in the market. However, today, the same market is brimming with hundreds of businesses that manufacture and thousands of adult sex toy stores that sell via sex toy websites, and brick & mortar establishments, too. Moving at this rate, we must expect nothing less than an exponential growth and massive mainstream acceptance of these pleasure enhancement tools in the years and decades to come.
Factors That Established Sex Toy in the Market
Today, the adult toy industry has expanded on a global scale, and millennials have shown the biggest rate of acceptance like never before. We saw in the previous section how this was not an easy path. Everyone has given his or her best to make this unstoppable $15 billion industry as a new business trend:
Sex Toy Businesses and Brands Doing Their Part:
Besides producing the products, the sex toys companies are also trying their best to debunk whatever is left of the taboos, as they are now associating their products with sex education and sexual well-being initiatives. They are teaching their audience about – what are sex toys, how to use them, and how to purchase the best online sex toys as per different kinks and requirements. In short, the businesses themselves are creating a market for themselves by constructing an easy path to mass acceptance as their target audience continues to march towards the same.
With this, the number of businesses and competition in the segment has also increased exponentially. The brands now are obligated to manufacture best-quality products, while also innovating continuously to discover new ways and make sex toys attract a better audience. Besides, there has been a substantial improvement in the safety of the toys, too. Manufacturers are spending substantially in research and development projects and using actual customer feedback to improve their products on all grounds. 
The best scene of social acceptance has come through the participation of sex toy brands in mainstream events. From CSR activities to donations in charities and event sponsorships, companies like Lovehoney and OhMiBod have also symbolized their brands' women empowerment initiatives. 
Certain Breakthroughs in Manufacturing Standards:
With time, the manufacturers have been able to attain certain breakthroughs to make the entire process superior, cost-effective, and swift. One such example is the use of much safer silicon material instead of rubber to make sex toys. Moreover, we now have improved and affordable battery solutions, which are rechargeable too. This has brought the overall maintenance cost to an extremely economical level. The motors used in vibrators now come with motion control and multi-function abilities. The same toy is offering different modes, such as pulsating, tapping, and rolling actions. 
Apart from this, the use of silicon has also allowed the manufacturers to experiment with different colors, shapes, and sizes. Eventually, they have made sure that there is a toy available for every need and preference. However, that doesn't mean the companies are overlooking the safety standards, as the same advancements have also made the toys waterproof, giving an extra edge to their applicability. Look at these two vibrators from different eras below: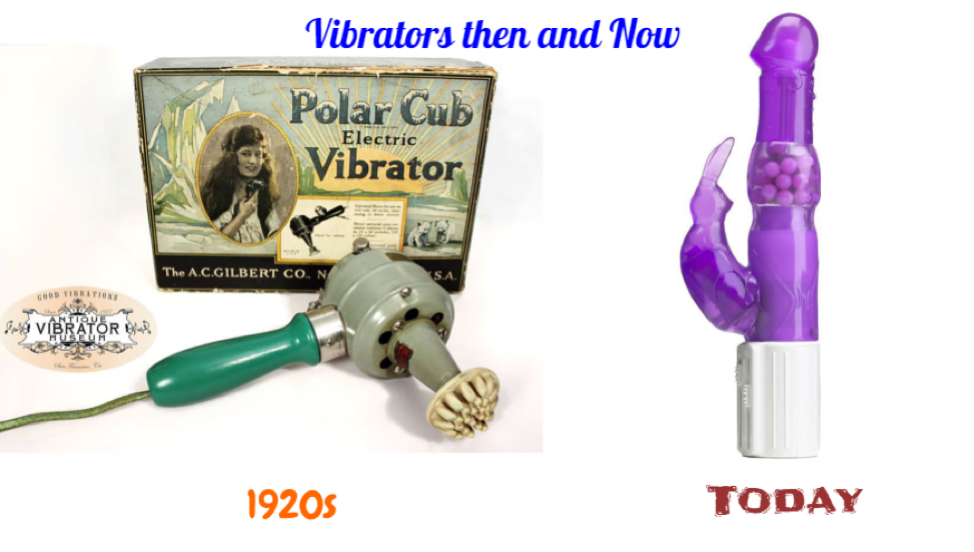 Which one do you think has better practicality? Which one is easier to clean after use? Which one do you think is safer to use? That's the kind of manufacturing breakthrough we are talking about, which has played an important role in bringing sex toys to the mass population.
Liberalization of the Social Perception and Related Taboos:
It's not that sex toys are a result of some modern liberalization or sudden discovery. They have been around, in different forms, from the time unknown. If we see the ancient sculptures, art-works, and discoveries from early Greek remain, we can know that sex toys were more prevalent in olden times. Following is an ancient dildo tracing back to the ancient Greek era. It is made entirely of bread. They even have an ancient Greek term for such a dildo – olisbokollix.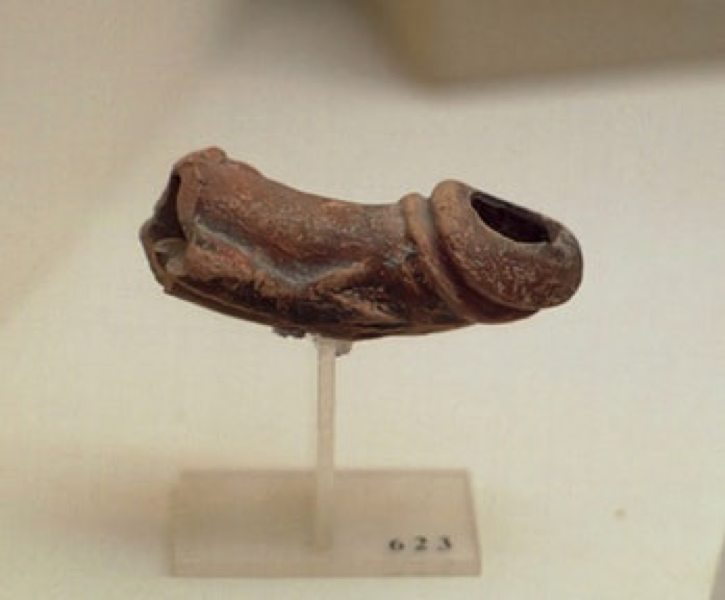 Seems like the medieval and modern societies somehow closed their doors for open discussions on sexual pleasure, eventually building taboos around them. Thanks to certain sections that rose from sleep and found the link between normal human behavior, sex, sexual health, and pleasure enhancement.
No doubt, we are again becoming open towards the practice of sex toys. Not just the brands are joining the league but also the mainstream media is now giving open coverage to the novelties without any discrimination. The efforts made by the late 90s TV shows like "Sex in the city" left a positive impact on the masses. It taught the importance of self-sufficiency and controlling your life without questioning your natural abilities.
Moreover, we can't deny the recent breakthrough we got from the movie – "50 Shades of Grey". The popularity of this one alone created a new market for a new line-up of assortments in the adult toy industry. Consider the following remote-operated Kegel Balls: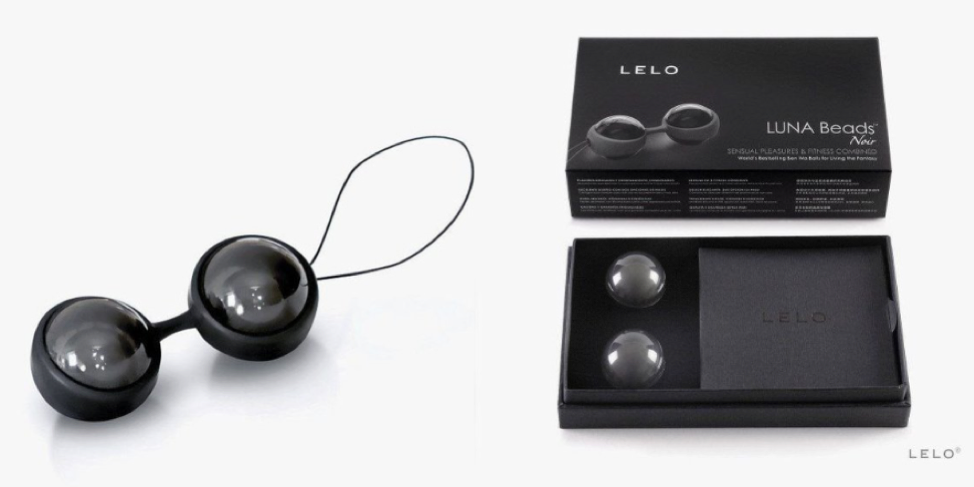 It was one of the major attractions of the movie, and then it became popular among the webcam models across the planet. Surprisingly, nobody even knew about such an amazing toy before the movie. We are talking about that kind of social acceptance; a society where master artisans of Bentley and Rolls Royce are designing the box used for delivering King JCobra Ring – a sex toy for men.
Innovation in Marketing and Sales Channels through the Web:
Although the society is moving towards greater acceptance, we are not there yet. In many places, the restrictions on sex toys range right from taboo to official prohibition. Places where it is legal to sell sex toys, the taboo takes over, as people hesitate to visit an adult sex toy store to purchase them. The places where some awareness flows, they banned the sale of sex toys. In short, there is still a long way to go. 
However, with the advancement in eCommerce and digital marketing channels, there has been a significant liberalization in personal acceptance of online sex toy websites. The online alternatives of the brick and mortar shops are saving the users from stereotypical norms and letting them purchase the toys without disclosing their public identities.
Even the sex toy websites and manufacturers are helping their customers maintain their privacy through disguised packaging and the production in acceptable shapes and colors. Would anyone know you are carrying a vibrator, if you roam around in the public with the following product?

The online market for sex toys has made it easier for both the businesses and the customers to accept sex toys without being judged. In fact, if you are an entrepreneur looking to start your own sex toy website, you have access to readymade scripts, eCommerce CMSs, or SaaS solutions to set up your websites in no time. Adult eCommerce scripts like xMarketplace and others have made even entrepreneurship in this multi-billion dollar industry accessible to the masses.
We don't need to explain how traditional sex toy brands have adopted the trend and now selling through their own online channels. However, small entrepreneurs, who don't yet have their own websites, use eBay and Amazon to sell and deliver the best online sex toys via disguised packaging.
To conclude
Sex toys sold through online channels are linked with buzzword pictures and cultural standards related to confidence. Online stores do not dampen their customers with a clear face-off. Instead, they maintain a mindful packaging of sexual novelties with normal items; for instance, disguise vibrators as massagers. It has emphatically helped the buyers to prevail upon their hesitations. Masked advertising has, without a doubt helped the online businesses to develop and make this industry cross the $15BN mark. Ultimately, we can say that education, production improvements, affordability, and economical eCommerce solutions, have made this market better than others have. What are your thoughts on the same? Let us know.
Join our 
FREE VIP Facebook Group
 to know more money making ways from adult sites.