-

7

mins read
There aren't many good options when it comes to men-on-men content and gay adult entertainment. No doubt, tubes like Pornhub, Xvideos, and YouPorn offer some decent catalogs, but scrolling through the endless list of literally 'everything' makes them the not-so best gay site. This is not road gay content seekers would go to find a decent clip.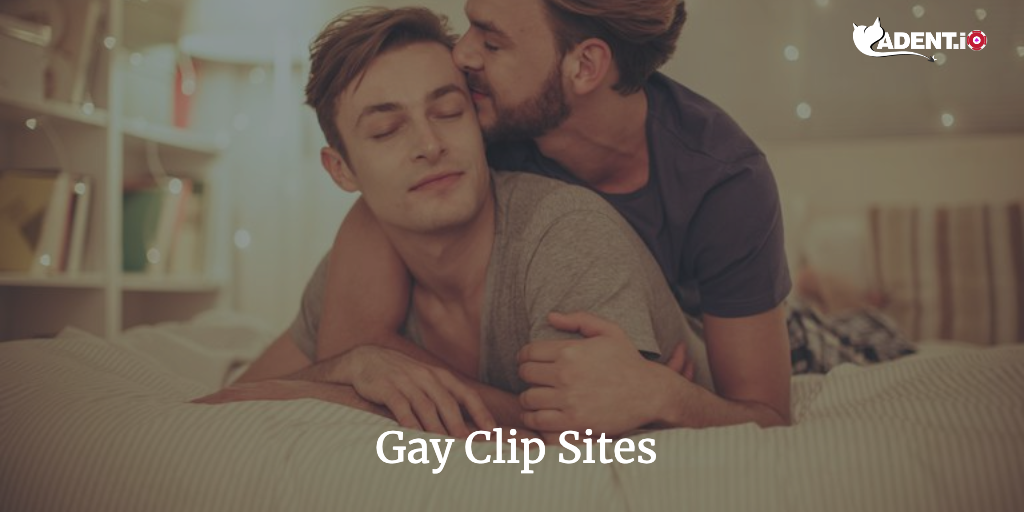 As an entrepreneurial mind, you might want to fill this gap and start a niched clip site for the community. In fact, some studios are already creating original gay content, and they specialize in the niche. If you have been thinking about starting an adult entertainment site to make money, gay is a profitable niche to start in 2020.
Unlike general tubes, a gay clip site lets the users land right onto the kind of content they are looking for. The sites that are working already are getting some great traffic. If you are interested in this niche, we have prepared this list of three top gay sites that will inspire you to start a profitable adult entertainment site business in 2020.
4my.fans
You might have heard of OnlyFans, the adult social media platform, which is home to hot and sexy models whom you can follow and browse their explicit content. 4my.fans is one such platform for the Gay and Bisexual communities. This website was build by Adent.
The biggest aspect of the platform is it's not just any gay clip site but home to top gay models and performers you might have seen in various scenes. The platform allows these models to share any level of adult content with their fans and be sponsored via premium subscriptions.
There are no annoying Ads but a clean minimalistic website. It is just you, your favorite model, and a sea of original content. 4my.fans is the best gay clip site in 2020 if you love to follow your favorite models and seek original content from them.
You can find official profiles and original content from top performers and models like Austin Wolf, Rafaeal Alencar, Ryan Rose, Alam Wernik, and many more. Besides fanclub subscriptions, users can buy individual clips and send private messages to the models, too.  
JustForFans
JustForFans is yet another adult blogging platform, popular for hot male/gay performers. It's one of the best gay clip sites to find some high quality and niched content from the top male models. You may notice the content from all genders on the platform, but it's not all cluttered. Because of a highly active gay community on the platform, the makers have personalized the site to find male/gay content without any hassle.
There is also a model referral program, which you can use to earn money from the platform. The platform shares a lifetime 10% revenue share from the earnings of the models you refer to on the site. That also means anybody and become a model or model affiliate on the platform. That's a wise business model that allows it to not only find gay models easily but also get original content for the site.
If you have gone fed up with orchestrated porn scenes and looking for original content from the models, you follow on social media, JustForFans is the best gay clip site to begin your search. You can follow your favorite models, browse their exclusive content, support them financially, and even purchase the personal items they use, such as shirts and t-shirts via an integrated eCommerce store.
Sean Cody
Although the sites like 4my.fans and JustForFans have great original content, we added one great studio on our list for those who love distinctive gay porn. Sean Cody has been live since 2001 and there is no doubt it has been serving awesomely to the gay community.
The site gives special preference to the gym fetish, and you would find many scenes filmed on gym sets paired with show scenes and getaway parties. If you love watching muscular American men with athletic bodies going on each other, you will love the site. The site also features solo scenes, mostly by the newcomers.
With a subscription package, it promises exclusive full-length content, new clips every week, and access to content from over 1000 jock models. The studio keeps their models exclusive. That means you won't find these models or their full-length content on any other site. Besides, the studio features only bareback sex scenes. It's controversial but one of the biggest listed reasons for purchasing a Sean Cody membership, as per the studio.
The site features a subscription-based revenue model with a clean catalog of members-only content. The business model is completely different from the other two entries on our list. While 4my.fans and JustForFans allow user uploads, Sean Cody produces and uploads its own videos. It's a pay-site.
To conclude
If you want to start a pay-site, a membership script like our xMember is all you need. The script offers inbuilt subscription revenue channels that you can use to make money from your pay-site. It's a white-labeled solution and you can customize the script as per your needs. 
Interestingly, an adult social media site for the gay community with an integrated eCommerce store and an inbuilt subscription revenue model is the kind of business model you should experiment in 2020. We have seen so many sites getting success following the same model; 4my.fans is one of them. We built this site on our xFans script, the OnlyFans clone. If you too are looking to build a site like 4my.fans, OnlyFans, ManyVids, or JustForFans, look no further than the xFans script. Join our FREE VIP Facebook Group to know more money making ways from adult sites.