-

7

mins read
Is premium porn available on Netflix? For all intents and purposes, there isn't any porn available on Netflix. In fact, Netflix is ganged up to present its own and absolutely genuine video content. Netflix is too huge a venture to be ignored. It has been making all-out efforts to increase its market share. With over 110 million subscribers, Netflix is the go-to destination for on-demand video content. So how does it resonate with porn? And how do the two diverse propositions meld?  In the contours of adult website business, there isn't any site which can be categorically described as the Netflix of Porn.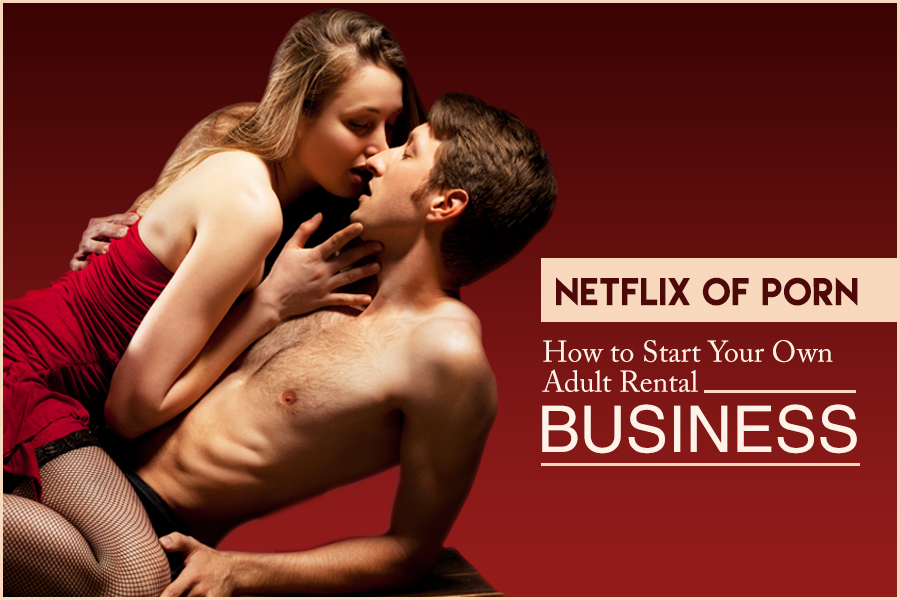 Free Porn
More often than not, people perceive free porn as a God given gift. There are many popular free porn websites such as Pornhub.com, Xvideos.com, and RedTube.com etc. To usher in libido and sexual ardor, free porn serves its purpose to some extent. That being said, free porn has become run-of-the-mill. There is hardly any difference between the free content available on Pornhub.com and Xvideos.com. Regular and frequent porn watchers will definitely agree to this statement.
Moreover, the quality of free porn is worse. Needless to say, undesirable advertisements, banners, pop under etc. just spoil the whole experience. Also, the video content is often short and this is a great disservice to the people who prefer long videos. To capture the flavor of sexual fantasies, premium porn websites such as Brazzers, Fake Taxi, Naughty America etc., have forayed into adult website business. Let us not devalue premium porn- According to Pornhub insights, the number of people preferring premium porn is increasing every day.
Dynamics of Adult Turnkey Business
Porn is the brazen pursuit of fantasies. The dynamics of adult turnkey business are dictated by premium sites such as Brazzers, Fake Taxi, Naughty America etc. As a matter of fact, most of such premium porn sites and free porn sites like Pornhub.com and Xvideos.com are owned by a company called MindGeek. So what makes you think that you can start a Netflix of porn and eventually succeed? As porn enters a phase of Pornhub's hegemony, niche porn is being denied to audiences. As far as niche specific porn is concerned, even the industry leaders and challengers are in laggard. This fact should be thoroughly capitalized by webmasters and aspiring entrepreneurs like you.
How to Start a Porn Business
A pre-condition to start a porn business is to thoroughly comprehend the benefits associated with subscription based revenue model. Your adult turnkey website should ideally have three layers of subscription offers:
Weekly subscription
Monthly subscription and
Yearly subscription
Your adult turnkey business membership website should include a trial membership feature. Once your audiences get a bird's eye view of your adult entertainment industry, they can subsequently decide to continue as premium members or not. The key to starting an adult rental business like Netflix is to purchase an adult CMS (Content Management System) like xMember. Adult turnkey software like xMember shall free you from the encumbrances of thousands of lines of code and hours of testing. Not only does this CMS systematically orchestrate the process of membership management but also masterminds live streaming.
Features of xMember
Here is a brief on the features of xMember: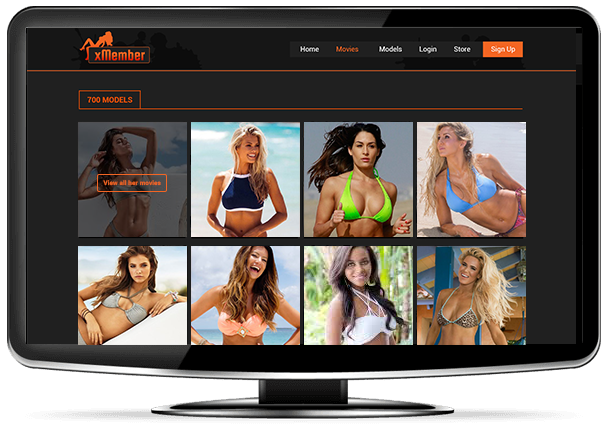 Scalable Architecture
Pornhub.com is visited by more than 8 million visitors every day. 8 million is a gigantic number. And the endearing thing about Pornhub.com is that it never crashes. It runs round-the-clock, 24/7 and 365 days a year. In other words, it is an epitome of 'scalable' architecture. If your website is built by using xMember, it will be as scalable as Pornhub.com. The fact that your adult membership website will have a distributed architecture speaks volumes about its horizontal scalability.
Monetization Options
xMember has some compelling monetization options. Apart from the routine subscription and membership fee options, you can earn money by renting out certain space on your website to sponsors. xMember lets you sell digital products such as Snapchat accounts and Instagram accounts of models. Apart from this, there is also a provision to convert trial users to VIP users. You can request for a growth hacking plug-in to deliver porn bombshells.
Easily Customizable
xMember is built with MEAN technology. MEAN stands for MongoDB, Express JS, Angular JS and Node JS. This technology is laden with plenty of customization.
Integrated eCommerce Store
This feature is conspicuously missing in most of the leading turnkey software solutions. Thanks to this feature, you can always sell physical products such as used accessories, clothes such as panties, bras and bikinis of models. Of course, you can sell digital products such as personal video clips of models, etc.
Intrusion Detection and Prevention System
Adult website business and adult turnkey business are vulnerable to fraud, cyber-theft and malicious intrusions. xMember does a commendable job when it comes to detecting and preventing attacks from viruses and Trojans. All the monetary transactions are facilitated through HTTPS (Hyper Text Transfer Protocol Secure).
Robust Admin Back-end
More often than not, site administrators find it extremely difficult to manage various aspects of the membership site such as pages, text, image banners, members etc. Thanks to this robust admin module, site administrators can easily manage everything. If any member violates the rules or doesn't adhere to your guidelines, you can terminate his / her membership. As far as hosting media files is concerned, you can either host them on your own server or use Amazon S3. For all intents and purposes, Amazon S3 is secure and cheaper. It's cloud storage is absolutely scalable.
Apart from all the aforementioned features, enlisted below are some of its other features:
Payment Gateways
HTML 5 Video Fallback
Fast & Reliable Streaming Technology
Responsive Design
Video Conversion
To learn more about its features, head on to the website now.
If you have any doubts or concerns, feel free to drop a line or two in the comments section. I shall reply in a day or two. If you want informative and insightful stuff to be delivered straight into your inbox, subscribe to our newsletter. Keep watching this space to learn more about adult website business and adult turnkey business. My best wishes are with you and your adult entertainment venture. Cheers!