-

14

mins read
Most of the adult business guides on the internet talk about start-up ideas linked to nudes, porn, or other forms of sexually explicit content. To be frank, adult entertainment is not always nudity or porn. Take porn itself, for instance, a medium for adult entertainment that depicts erotica to induce sexual excitement. In short, Nudity for sexual pleasure. However, sexual stimulation is not always about nudity. People experience excitements from verbal communications, too. For them, sexual excitement is more about specific fetishes, and many a time, they don't even involve nudity.
There isn't any specific reason for this behavior, but sexual excitement is certainly all about connections and associated fetishes, which may or may not require nudity. Nudity is just a fetish, and fetishes could be anything from going naked, semi-dressed, or specific costumes to performing different moves.
Non-nudes can also sell well
While behaviors are more about psychology and science, from a business perspective, there is a market to make money selling non-nude adult clips as well. One of the reasons could be the demand for fetish specific content. Business activity is all about meeting demands; it doesn't matter if you are selling porn or adult clips, or non-nude foot fetishes.
Some people can literally acquire sexual gratification with fetishes without stripping down, and going nude might just remain an optional activity. For example, if a person is into foot fetishes, he/she might not care if the video depicts a non-naked performer as long as it's satisfying the primary fetish, which is the foot.
In fact, there are adult fetish videos where clothing remains a necessity instead of nudes. Things like socks, pantyhose, fur clothing, spandex, boots, bikinis, panties, high-heels, thongs, yoga pants, etc. come out as fetishes, and adult fetish videos addressing these requirements actually sell well among the fetishists.
Non-nudes make nudes even expensive
While non-nudes sell good among the fetish lovers, there is a higher chance, a model can leverage the prices for nudes confidently. For instance, if a model starts with non-nudes, and as she grows bigger, the demand for her nudes will soar up. Eventually, it will enable the model to sell her nudes and adult fetish videos at a much higher price than what she could have been able to sell for had she started with nudes itself. This is just a business tactic, and not a necessary course of action if you don't want to sell nudes.
It's all about creating a demand for adult clips. By selling non-nude clips, a model can associate herself with sexual stimulation through a different route. Customers enjoy fantasizing about a non-nude body and imagining how she would look without clothes. They would appreciate a model's beauty and associated fetishes, rather than looking for a body type as per their preferences.
How to create erotic clips without nudity?
It is clear now that erotica and nudity need not be an essential collaboration for sexual stimulation. Many people get the same from adult fetish videos, as well and there are several ways to create non-nude but highly erotic videos. It may or may not involve going sexually explicit, but, certainly, striping down is not always a necessity and one can make money selling non-nude adult clips online.
Foot fetishes
Take foot fetishes for instance. The foot fetishists would purchase the pictures of your feet or clips as they get the sexual gratification by just the feet themselves. Most of them usually don't even notice or care to see any other body parts. Hence, if you are thinking about make money selling non-nude adult clips on foot fetishes, focus on making it more exciting for the foot fetishists. Perhaps, a nicely done nail polish job with great pedicure is enough to let you make money by a simple nail tapping.
Collaborations
Moving forward, fetishes not always involve attires. One can also create erotic content with several actions that don't comprise striping down or wearing special attires. You can collaborate with other models who don't mind being naked and create sexually explicit content without you getting naked. You can depict the actions such as giving a blowjob or using a sex toy on the model, that too without you removing your clothes. Of course, the act of penetration would be off the table for some specific adult fetish videos.
Verbal erotica
This genre is already a popular example of how to make money selling non-nude adult clips. Some sites focus on verbal erotica, which works best when combined with other fetishes such as foot, Anililagnia, cosplay, gaming, and others. All that it requires is talking dirty in an explicit way. For example, sites are offering verbal erotica based topics such as Cum Denial, Cum Eating Instruction, Penis Size Humiliation, and many more verbal fetishes that actually don't even involve stripping down or sexually explicit adult clips.
Fetish is perfect USP for non-nude erotica
Everything is about fetish and the fetishists who love adult clips in a specific way. You would be surprised to know that nudes and porn are also types of fetishes. To be precise, it's 'Pictophilia', the sexual arousal by watching porn or looking at a sexually explicit graphic. This is the most common fetish, and probably a reason why nudity sells better than other forms of fetishes.
Besides porn (Pictophilia) and foot-fetishes (Podophilia), there are N numbers of fetishes, which may and may not involve nudity. If you want to make money selling non-nude adult clips, working on fetishes is a perfect way to achieve that. Here are some fetishes, you can innovate into and accommodate adult fetish videos as per non-nude requirements:
Fetishism (Objects): Sexual pleasure from something that has been in physical connection with the person you are attracted to. Their clothes, phone, or any object.
Katoptronophilia (Mirrors): Sex in front of a mirror.
Anililagnia (Older women/Milf): Attraction only to older women.
Trichophilia (Hair-fetish): Playing with hair, smelling hair, or simply staring at someone's hair.
Knismolagnia (Tickling): sexual arousal from being tickled.
Stigmatophilia (Tattoos): Arousal from seeing someone's piercings or tattoos on any body part.
Nasolingus (Nose): Increased sexual pleasure from sucking someone's nose.
Psychrophilia (Feeling of cold): Arousal from feeling cold or looking at someone who is feeling cold.
Urophilia (Peeing): Arousal from urine. Peeing on others or enjoying partners peeing on them.
Agalmatophilia (mannequins): Getting sexual arousals from mannequins, statues, and dolls.
Swinging (married couples): Married couples interested in consensual sex with other couples or individuals.
How to sell non-nude fetish videos?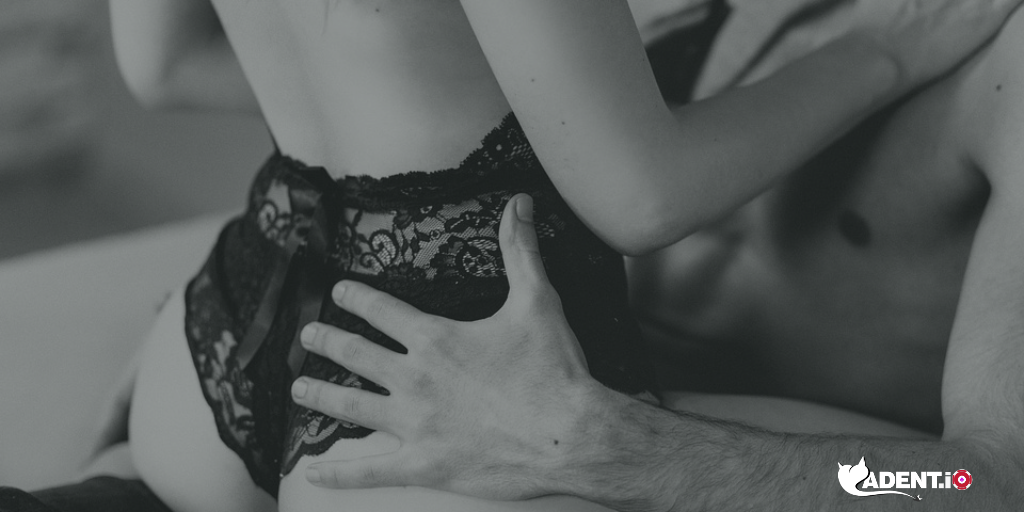 There are several ways to sell both nudes and non-nude content. You can always sell non-nudes on mainstream platforms. However, since fetishes are more into adult entrainment, you are more likely to get a better response for adult fetish videos on adult platforms alone. Here are the things you can do to sell:
Social media selling:
It's not possible to sell nudes on social media platforms, but you can sell non-nude adult fetish videos on platforms like Twitter, Snapchat, Instagram, Kik, or Facebook. As per being paid is concerned, you can utilize online e-wallets such as Paypal, Venmo, CashApp, Google Wallet, and many more.
The only and the biggest challenge is it's not easy to become so famous that people would pay for your content. You need a massive exposure and a hell lot of followers before people start noticing you. It's a bit tricky, as most of the social media platforms are not designed for selling adult clips.
The less complicated method:
As I said earlier, you would get a better response on adult platforms than the mainstream platforms; what could be a better way to do so than selling adult fetish videos on webcam sites like Chaturbate, or adult social media like OnlyFans and ManyVids?
All big platforms in adult webcam modeling and adult social media provide integrated eCommerce selling to their models. For example, OnlyFans lets its models put a premium subscription fee that users pay to follow them on the platform. Similarly, ManyVids lets you put your images, photo albums, and videos on sale. Besides selling digital content and Snapchat access, platforms also allow models to sell physical goods. For example, you can sell used panties to your Fetishistic fans.
This could be a great way to make money from not only selling non-nude adult clips but also you can expand into nudes, webcam shows, phone sex, and adult marketplace. You just have to pay a small commission on your earning to the platforms for their services.
The best method:
Well, of course, when you are performing or doing business on a third-party platform, you don't really have complete control over your content and its ownership. Moreover, you might not want to share your earnings with anyone. In short, if you want to sell and have an obsolete control over your content and business process, you need a similar platform of your own.
That's where you can use any of the following scripts to create a dedicated platform of your own. Each of these scripts is designed for adult business startups and offer different ways to sell stuff and make money selling non-nude adult clips.
xStreamer: Create your own video streaming sites like Pornhub, Youporn, and XHamster. Use revenue channels like Ads or Premium membership to make money.
xMember: Create an adult membership site like Brazzers, NaughtyAmerica, and RealityKings. Make money selling premium membership plans to access the site content.
xModel: Create your fansite and make money from the paid memberships you can sell to your fans.
xFans: Make even better money by creating an adult marketplace cum social media site like OnlyFans or ManyVids. Here, you can sell your videos, images, and products. You can also let other models join your platform. In return, models will pay you commissions of every earning they make on your site.
Adent offers each of these scripts with open-source code and one-time purchase cost. You can simply purchase these ready-made scripts and set-up a customized site without doing any coding. Just install the script, set it up, and you can start selling on the go.
We have loaded all these website builders with adult payment gateways to let you make money selling non-nude adult clips. However, if you want to add any extra payment method, or perform any kind of customization for both features and UI, you can do so, as these scripts are open-source. Customize by yourself or hire us to customize for you, the choice is yours. You can also host your website on a web server of your choice.
To sum it all
There you go. Selling nudes or even non-nudes is not a tough job. You won't believe it, but even the pictures of your feet can let you make good money while keeping your clothes on. You just have to come up with a plan to find your target audience and set up an online space. You'll be able to brag of making a great living out of the fetishes anyone cloud ever think would bring home income online.