-

9

mins read
Taking photos and sharing them with your friends has become quite easy with social networking sites like Facebook and Instagram. Other than those, there are many image hosting websites which are being used by millions of people to share images with friends and public. But, many of these image sharing websites don't allow all kinds of pictures to be shared. Sharing NSFW pictures is quite difficult with such restrictions. If you post any kind of NSFW content on Facebook or Instagram, you might land up getting your profile blocked.
The best solution to address such problems is to use adult picture sharing website. There are millions of people who like to share NSFW pictures with their friends and even public. Many adult website owners knew this and one of them first brought up the idea of starting an adult picture sharing website. It had a good looking gallery, and enough space for a user to store and share their pictures. People loved this idea and soon it was flooded with signups from thousands of them. It also meant that this new type of adult website business was clearly a profitable one too. Within a few years, there were several similar sites, but all of them were not able to get enough hits. People like variety and despise monotony. People were getting bored due to the same old design, and there wasn't enough security as well. And then came answers to this problem as well. Many image hosting providers came into the business, who allowed the owner to host adult image sharing website. Well, as such scripts came to the surface, it became quite confusing for people to choose the best one. And it still is. One of the best, yet still to be released, adult image hosting script software I've ever come across is xGallery. It has tons of features, which are all highly useful to create and run an image sharing website. Let us take a look at it: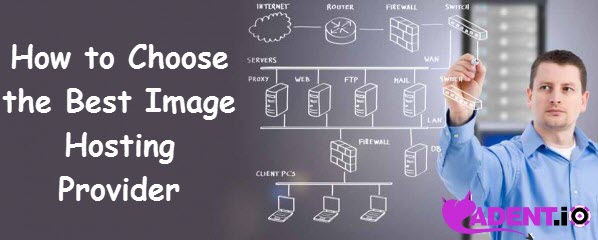 xGallery from Adent
The best adult image hosting script currently in the market is xGallery. It is yet to be released and is in development stage, but whatever functions and features it has to offer, will be mind-blowing. There is no doubt that soon after its release, it will become one of the best web hosting providers for adult script.
xGallery is an adult image hosting script, which is built specially for adult picture galleries and image sharing. With xGallery, anyone would be able to run a profitable adult image hosting service, as this script has multiple monetization channels under its hood. Let us take a look at its features in detail –
Responsive Layout:

It will

make xGallery optimized

for any and every mobile, tablet and computer screen. Each user would be able to use and enjoy the adult image hosting site on any device.
Multiple upload channels:

The user will be able to upload pictures to the website using multiple channels – single, multiple upload, Ajax, remote, cover and zip files.
Restrict Upload Size:

The owner of the website can restrict the size of the image, so that bandwidth doesn't get affected due to heavy uploads.
Organize Pictures:

The user will be able to organize their pictures into different folders of their choice.
Privacy:

Of course, privacy is the most important part. The user can set the image to public or private. Public pictures will be available for everyone else to see, and private will be the images available for only the user.
Security:

The user can password protect the galleries, so that if they want to share their profile password with anyone, their gallery can still be kept protected.
Comments:

Visitors who see the image can add comments to them.
Language:

The user can select the language in which they want to use the image sharing website.
Sidebar:

The sidebar will show similar and related images from other users, which they have publicly shared, for the user to see and comment.
Advanced Search:

Along with the normal search bar, the option of advanced search is also added, so that the user to locate a particular picture easily.
Short Links:

Bit.Ly and Adf.Ly integration allow the user to share images through as short link with others.
 Admin Panel Features
Manage Galleries:

The admin will be able to manage galleries along with the pictures. He or she can set it up the way according to his / her discretion.
Edit Pages:

The page can be edited by admin using WYSIWYG (What You See Is What You Get) editor, so that he can always keep an eye on what the end result will look like while the interface is being edited, in realtime.
Ads and Ban:

The admin can configure ad banners according to themselves. Also, the admin has the right to ban an abusive username or just ban them through their IP address.
Comments:

The admin can view, edit and delete comments.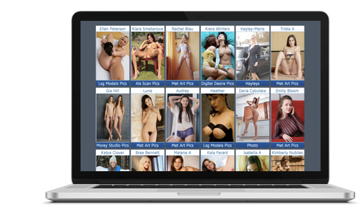 Monetization Channels
Banner Ads:

The admin can add banner ads to the website, which has been a proven source of revenue. Ad slots can be used in the admin back end to enter affiliate ad banners. It is a good way for adult website marketing, which has been quite successful in the past.
The owner can also use their own affiliate system, and here the even the users can earn money by bringing some traffic to the images posted by them. This strategy is another great idea for adult website marketing, as it this would attract several users to join and use the image sharing website.
Payment Structure:

The owner can setup the payment structure and the amount they are willing to pay for the visits from different countries, based on the visitor's IP address.
Anti-Fraud System:

The anti-fraud system will always keep an eye and prevent the visitors from trying to fraud the system by sending in fake visits to their images.
Although xGallery is yet to be launched, its features and multiple monetization channels surely look like promising. No doubt, the product shall surpass the expectations of its intended audiences.
As you can see from the above list of features, it is quite the checklist. Yeah, it can be used as a checklist while searching for an image hosting provider because these are very useful and important for any adult image sharing website. I have been through hundreds of image hosts and realized that almost all of them are missing a feature or two, one way or another, which should be manifested. Many image sharing hosting sites use pop ups, which is quite annoying and it literally shoos the people away from signing up for the website. It is important to gain complete user satisfaction, because without this, the site won't have enough users, and this can only be achieved if your image sharing site is free from bugs and free from all kinds of annoying pop ups. Though this is just an example, there are many different things like pop ups which have been quite responsible for diminishing of signups.
Adult website business is not as complicated as it seems. To find the best image hosting provider, I think, you will have to go through a lot of them. After researching deeply about them, you have to look for the ones who have the least amount of bugs or annoying ads, along with features present in xGallery that are all important to create the best image sharing website though an image hosting provider.