-

8

mins read
For all intents and purposes, fundraising can be a double delight to organizations. Not only will fundraising events bring awareness to the causes but also help you leverage all the available resources and connections. I witnessed many personalized fundraising events taking off with astounding attention. I also witnessed quite a few personalized fundraising events eventually dismissed as classical duds. The key to success in fundraising success is to get a toe hold of the purpose of the event. Of course, meticulous planning and careful execution of the event are mandatory. But shoddy purposes generally unleash a round of havoc to the cause of the events.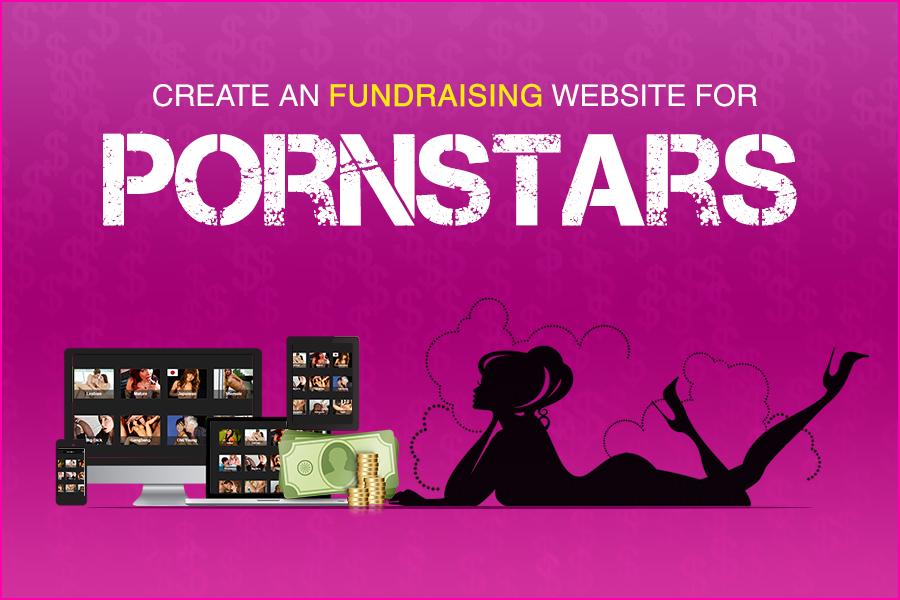 Starting a fundraising website is different from starting a porn website. Before delving deep into the intricacies of creating a fundraising event for porn stars, I would like to throw some insights on the following key components of any fundraising event:
Purpose
The purpose of the fundraising event should be outlined. Be informed that purpose and objective are two different entities. For instance, the purpose of your fundraising event may be to raise money which can be used by porn stars to enhance their boobs, butts etc. The objective shall be different from the purpose. For instance, the objective of a fundraising event themed at adult entertainment can be: "To emphasize the importance of big boobs and bubble butts in porn industry".
To summarize, the purpose is: "Raising funds for butt-lift surgeries" which is different from the objective: "Importance of big assets in adult entertainment industry".
Fundraising Goals
Fundraising goals are of two types: Primary and Secondary. Primary fundraising goals are associated with publicity and reach of the event. More often than not, primary fundraising goals are in conjunction with the thoughts of event hosting committee, staff and key fundraisers. Secondary fundraising goals are aligned in tune with primary fundraising goals. For instance, a secondary fundraising goal is to host subsequent fundraising events in bigger halls and auditoriums.
Coming to the aspect of primary fundraising goals pertaining to porn stars, adult entertainment entrepreneurship sits well. Event hosting committee should include experts from adult entertainment industry such as Steve from Adent.io. Such experts can engage in insightful conversations and provide answers to questions such how to start a porn site. Porn stars like Mia Khalifa and Jasmine James who have a good social life form an integral component of the event hosting committee. They can kick start campaigns pertaining to breast augmentation, plastic surgeries, nose jobs, lip jobs etc.
Budget
Take into consideration the following expenses while allocating budget to the fundraising event:
Staff wages

Remuneration to Porn stars

Invitations

Entertainment

Security

Utilities

Transportation

Space Rental

Catering

Food
If your fundraising event is hosted online, you can do away with expenses such as transportation, space rental, catering, food etc. You may incur other expenses such as server costs, internet bandwidth costs etc. Either way, your event should fetch you a lot more money than you invest. Otherwise, the very purpose and objective of the fundraising event will go down the drain. Ensure that you leave a little room in your estimated budget for certain unforeseen costs.
For your information, people often conduct both online and offline fundraising events. For instance, a few porn stars in Japan started an off-line fundraising event to raise awareness of blood donation. In the next edition, the same porn-stars initiated an online fundraising event to raise awareness of STDs (Sexually Transmitted Diseases). A holistic mix of online and offline fundraising events will muster audiences across wide swathes of territories.
Target Audience
It is important to identify who your target audiences are. Identify the demographics of the audiences. It is important to have answers to the following questions:
Is the fund-raising event aimed at certain groups such as porn addicts, professionals and amateurs?

Should the fund-raising event be opened only for the United States? Is it okay to target audiences from Europe, Africa and Asia
Leadership – Person In Charge (PIC)
Beyond a shadow of doubt, under the helm of reputed porn stars such as Mia Khalifa, Jasmine James, etc., fundraising events can muster enough support and attention from audiences. That being said, it always makes sense to have a person in charge who overhauls the event. More often than not, host committee members are deep pocketed individuals, experienced business leaders and local celebrities. This implies that when you intend to rope in local porn stars, the strategy of mounting concerted campaigns aimed at local audiences may work wonders.
To effect a positive fundraising event – be it online or offline, planning is mandatory. The itinerary of the fundraising event along with stipulated timelines, timestamps and guidelines should be prepared. The itinerary should be overhauled by each and every member of the hosting committee. Just in case the fundraising event doesn't pan out as per your expectations, don't get disappointed. Understand that failures are the stepping stones to success. Learn from your mistakes. People with prior experience are generally bound to have higher success rates. Always have a plan B in your kitty.
Each and every member of the event is expected to have a thorough and complete run-through of the event. To ensure that all the activities pertaining to the event run smoothly without any hassles, host committee members, coordinators, volunteers and staff are expected to have a practice of their responsibilities. Execution of ideas and responsibilities is important.
Wrapping It Up
Before drawing the curtain close, here is a quick summary:
| | |
| --- | --- |
| Purpose | Raising funds for butt-lift surgeries |
| Fundraising Goals | Categorize the fundraising goals into primary and secondary |
| Budget | Prepare a list of expected costs. Leave a little room for unforeseen costs |
| Target Audience | Demographics, age groups, amateurs, professionals, business customers |
| Leadership – Person in Charge (PIC) | Experienced and knowledgeable people from prominent companies such as Adent.io |
| Plan – Plan A + Plan B | If Plan A fails, implement Plan B. Learn from your failures |
| Practice | Practice, practice and practice. Acquaint yourself with all the event responsibilities. |
In the upcoming series of articles, I shall dedicate a blog post on how to start your own porn website.
If you have any doubts or concerns, feel free to drop a line or two in the comments section. I shall reply in a day or two. Keep watching this space for insights on how to start a porn website. To get content pertaining to starting a porn website directly into your mailbox, hit the subscribe button. My best wishes are with you and your fundraising website for porn stars. Cheers