-

9

mins read
A couple of decade ago, people had ample reasons to be miffed with the then adult entertainment industry.  Internet was still in its nascent stages. Pornography was restricted to magazines and DVDs. Disappointingly, online dating was alien to all and sundry. Advancements in technology in the early 1990s have been cardinal to the phenomenal growth of entertainment industry in general and adult entertainment industry in particular. Social networking sites such as Facebook, Twitter, Instagram etc., have something new to offer. They enable people to connect with one another, share and preserve memories. That being said, social networking sites such as Facebook never venerated pornographic content. The relentless sniping that adult entertainment industry was subjected to by a large section of porn audiences gave birth to adult social network like MyDirtyHobby.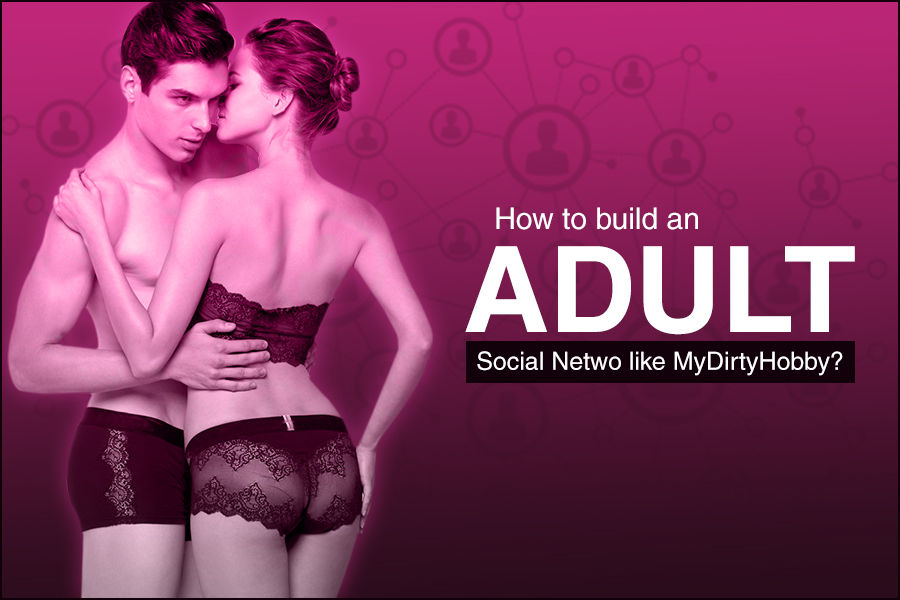 A few growth hackers from Adent.io and adult entertainment industry experts have ventured to provide answers to the enlisted questions:
How to build a porn site?

What is an Adult Social Network?
I had dwelt upon this convincing article which address the question – How to build a porn site?
Suggested Read: Online Money Making Ideas for 2017
In this series of articles, I intend to provide a holistic answer to the question- what is an adult social network?
Adult Social Network
In parlance of adult entertainment industry, adult social network is an online adult platform where people share their wet experiences by posting horny pics and wet conversations. More often than not, adult social networks can help its members find some incredible hookups thereby fostering online dating. By the way, you can register on MyDirtyHobby for free.
Business Model
Adent.io strongly believes that any business model should create value to customers by mapping its key value propositions with its innovative offerings. Let's now take a look at the business model of MyDirtyHobby:
Key Value Proposition
This adult social networking site has got all the provisions to enable users from different parts of the world to befriend each other. All the content is user generated and users have to pay money in the form of tokens to view each other's content.
Customer Segments/Target Audiences
The target customers of this adult social network are 18+ porn enthusiasts- both singles and couples, male, female and transgender. As far as the demographics of the models listed on the adult social network are concerned, most of them are from Europe and North America. There is a provision to filter models based on their nationality.
Niche
This adult social network has ushered in the following niches:
Primary Niche: Communities

Secondary Niche: Live webcams and amateur girls
Content Categories
This adult social networking site houses nearly 50 different porn genres and I am in awe of its live webcam section. If you aren't sure about what exactly a niche signifies, don't worry. A niche is nothing but a genre or a category or a sub-category.
Suggested Read: How to Pick a Niche for Your Adult Website?
This adult social network has a huge assortment of a million movies, and a little over 6 million photo sets. A lot of content is in German and there is every good reason to believe that the site owners are Germans. There is a provision to translate the site into English and Dutch. However, scene titles, dialogues and write-ups cannot be translated into English as they are submitted by the users of this community.
This adult social network is known to provide at-least 100 new scenes every day. The videos have the wherewithal to be streamed in an embedded Flash Player. If you want to save your favorite porn content, you are required to buy it. Once you purchase a porn video, its content can be accessed time and again without having to repay. As far as the functionality of this adult social network is concerned, it is essentially a cross between a video on-demand site and a typical community based adult social network.
You can save all the images in a Zip folder. For your information, users are charged per image.
Live Webcams
I happened to sit for quite a few webcam sessions. Webcam chicks are amazingly gorgeous. Right from teens to MILFs, almost every adult female performer is adorable and hot.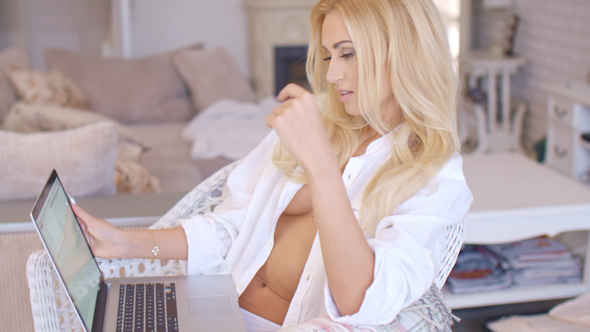 Suggested Read: How to Find Girls for a New Webcam Business?
That being said, I noticed that many of the webcam models are amateurs.  I personally feel that this adult social networking site is for people who are into everyday kinky stuff. If you are looking for professional quality webcam porn or niche porn, this isn't the best site for you. However, it is noteworthy to mention that this site houses over 20000 amateur models.  Apart from private webcam shows, group webcam shows are also supported. But I doubt if anyone hardly opts for group webcam shows. The fact that this site houses nearly 5 million members speaks volumes about the immense web traffic it receives on a daily basis.  Be informed that there is no free non-nude chat available.
Suggested Read: How to Build a Webcam Site?
Revenue Generation
Coming to the lifeblood of this adult social network, the conspicuous revenue generation model relies not exclusively on membership fee but on 'credits'. In other words, you are not required to pay any membership fee to browse through this community site. This adult social network site terms 'credits' as 'Dirty Cents (DC)'. More often than not, to purchase a user generated video on this site, you are required to shell out anywhere between 100 and 300 credits. Some videos posted by members are priced at 3000 credits.
Webcam sessions with hot chicks (both amateurs and professionals) will cost you credits. I happened to chat with a hot blonde and she charged me 150 DC / minute i.e., Dirty Cents per minute.
Another remarkable feature characteristic of this adult social network site is VIP membership. You are required to pay monthly membership fee to avail the following benefits of VIP membership:
VIP Dirty Credits

VIP Bonus Days

VIP Party Invites

VIP Perks
Suggested Read: How to Make Money Through Webcam Business?
xSocial
Adent.io, the company behind some famous, efficient and sophisticated turnkey scripts such as xStreamer, xCams, xMember etc. that let you build a porn site, has now trained its crosshairs on xSocial. xSocial allows porn enthusiasts to set up their own social networking community sites like MyDirtyHobby. The strength of community lies in its source as a means to passive income. xSocial lets you leverage this benefit. xSocial is expected to be available by March 31st, 2019. It shall have amazing features such as payment gateways, multiple video formats support, plenty of monetization features, etc. This product is a treasure trove and has already acquired cult status.
If you have any doubts or concerns, feel free to drop a line or two in the comments section. I shall reply in a day or two. Keep watching space for further insights on how to build a porn site. Subscribe to our newsletter to learn about the efficient ways to build a porn site. My best wishes are with you and your adult porn site. Cheers!