-

21

mins read
Most of the marketers might have heard of video marketing. In fact, there are many people with adequate expertise in video marketing. Is video marketing the new kid on the block? No, it isn't. However, the new kid on the block is live video streaming. Video marketing is big, but live video streaming is bigger. Be it any industry- adult or non-adult, every small and large business bets its chances on live video streaming to explain the features of its product. The latest trend of organizing meetings and conducting presentations through video streaming script software is catching up in every industry. To explain their respective value offerings and educate customers, organizations are resorting to live webinars. In porn industry, there are famous streaming sites such as Chaturbate, Bongacams etc.
Before comparing the leading live streaming video chat applications, here are a few certain features that a good video streaming server script should encompass.
HD Live broadcasting
HD porn takes the fantasies of premium customers to a different level. Most of the adult video scripts available in the market enforce stringent restrictions on bit rate and resolution. Purchase that video tube site script that enforces zero restrictions on bit rate and resolution. Sites such as Chaturbate and Bongacams have live streaming videos with superior bit rate and superlative resolution.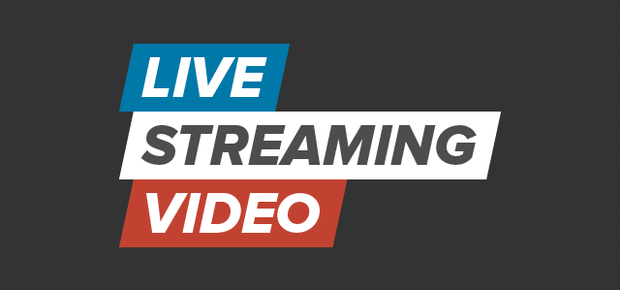 Zero Interruption from ads
Most of the free video tube site scripts available in the market are bound to contain in-video ads. Some adult video scripts may not have a provision to remove display ads. Zero interruption from ads in free video streaming server scripts is still at arm's length.
Broadcast Recording
Live video streaming scripts should have a feature to enable you to record your broadcasts and save as private videos. Whether you share it with your target audiences or intend to keep it private should be completely left to your discretion.
Smartphone Compatible Players
Out of 7 billion people, nearly 2.16 billion people have smart phones. No doubt, every smartphone user can be your target customer, now or in the near future. Before choosing a live video streaming script, verify if the recorded broadcasts can be played on smartphones.
Support and Assistance
Beyond any doubt, porn is a lucrative industry. At the same time, preponderance of fraud in porn industry cannot be written off. Most of the video tube site scripts are fraught with zero post-purchase support and assistance. Live video streaming software providers promise round-the-clock support in letter but not in execution.
Social Integration tools
Every video maker wants his / her videos to go viral. This can be achieved only if the adult video script is integrated with social tools such as Tumblr and Twitter. Facebook doesn't allow exclusive nude content. On the other hand, Twitter and Tumblr allow adult content under the NFSW profile setting. Adult video makers can provide links to their respective videos on such social networking tools.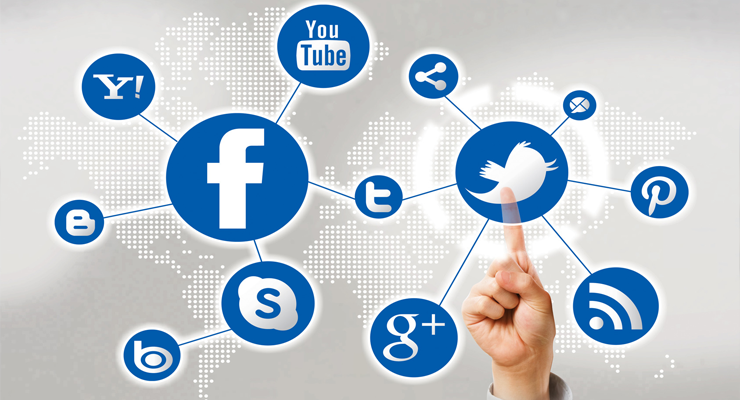 Live playlists with looping
A very good section of porn viewers like viewing the same set of videos again and again. Some of the reasons can be attributed to the exclusive performances of adult performers, favorite genre, high adrenaline fantasy etc. Video streaming server scripts should therefore encompass the feature of live playlists with looping.
Bulk Video Upload
The thrill of streaming videos in large numbers is lost if you cannot upload them in bulk. Uploading videos in bulk should take not much time. Otherwise, playing the videos in live playlists may welcome undesirable consequences.
Multiple Channel Pages
Many popular adult video streaming sites do not have the facility to initiate customizable channel pages. Look out for those video streaming scripts that encompass this facility. Apart from highlighting the past broadcasts, information about upcoming shows should also be provided to the viewers.
It is quite natural that organizations concentrate their efforts on channel pages as bulk of views come from channel pages. An embedded player on their respective sites will fetch insignificant number of views. Similarly, video players embedded on third-party sites hardly fetch any views.
Integrate Smart players
It is paramount to embed state of the art smart video players such as HTML 5 smart player into live video streaming sites. If your video streaming software doesn't have this provision, you have made a bad choice.
Now, at the very outset, I would like to bring to your notice that Live Streaming Service Providers (LSSPs) such as Ustream, Justin.TV and cam sites such as Chaturbate and Bongacams have emerged as top notch brands and leaders. Most of the leading live streaming service providers contain the same features (more or less). However, difference lies in three main components which therefore form the criteria for comparison:
Channel Page

Embeddable Player

Encoding Options
While comparing the channel pages of live streaming service providers, I took the following factors into consideration:
Page configurability

Playback experience on iOS and Android devices

Social Media features

Monetization Options

Number of directs and re-directs

Access control options – These include the whole gamut of alternatives for moderating and controlling chats and comments
While comparing the embedded players, I took the following factors into consideration:
Level of access of chat feature

Level of access of social media and its associated features

Video library

Performance of the embedded player on Android and iOS device

Capability of sites to insert a video feed into Facebook and other social networking platforms
I would like to bring to your knowledge that all the leading live video streaming providers provide browser based encoding tools such as Adobe Flash Player. Unfortunately, Adobe Flash Player employs obsolete codecs. For your information, codec is a device or a program that is capable of compressing and decompressing the data for faster transmission and collection. While comparing the encoding tools, I took the following factors into consideration:
Set of features

Ease of use
Ustream
Ustream, based in San Francisco, was founded in 2007. It is owned by the tech giant IBM. Ever since its inception, Ustream has offered video streaming services to as many as 80 million viewers. It claims to power a whopping 2 million broadcasts per month. While PRO Plan is tagged at $99 to $999 per month, Enterprise custom plans which are tailored to the requirements of the businesses are charged in accordance with the features chosen by the businesses. 

Coming to page configurability, Ustream is endowed with the ability of delivering multiple user-selectable streams. As far as monetization options are concerned, there are a plenty available such as subscription based offerings, advertising splits and affiliate programs like Pay per View. Coming to the level of control over videos, Ustream grants its users a diverse range of permissions. Owners of the channels can make their respective channels private. Also, moderators can evaluate the comments before approving them. Premium users shall be granted additional privilege of downloading previous broadcasts.   
Channel Page (Landing Page)
Ustream promises a rich broadcasting experience for the viewers. Thanks to Ustream, you can exercise the privilege of scheduling the broadcasts. Once the scheduling is done, you can add a short text description about each and every show. Users will be able to express their consent by 'liking' on Facebook and tweeting on Twitter.  There is an endearing feature that lets channel owners add iFrames to their corresponding channel page(s).
Also, users can create content boxes which can be populated as and when required. Moreover, Ustream lets channel owners to create extensions that may be displayed as links beneath videos to products (such as books, magazines etc.) that they sell on Amazon, iTunes and Thumbplay. In addition, the links can be populated to twitter account, Facebook pages and banners on third-party websites. For instance, if you happen to be a multi-faceted personality with good expertise in writing, you can provide Amazon links to your book.
At the upper left of the video player, you can provide a suitable title to the videos. For instance, if you are organizing a course on film photography, one of the suitable titles is 'Mastering Film Photography'.
More often than not, surfers and potential target audiences happen to visit your channel at odd times such as late nights, early mornings etc. They may get disappointed if your channel doesn't feature any videos. To obviate disappointment and prevent your channel from going dark, play your last recorded videos or a particular playlist. To add variety to the broadcasting, play an informative slideshow. Administrative module of Ustream allows you to implement the aforementioned initiatives.
On desktop and android devices, such initiatives work. On iOS devices, your channel may go dark and feature a text saying "This Content is not available Online." On iPad, there may be a time lag of 2-3 minutes. Sometimes, the screen may pause for re-buffering. Ustream surely has to be repackaged for iOS powered devices. Once the stream becomes continuous, there will be no pause in the buffering. I appreciate the responsive nature of the channel pages though.
Embedded Player
When it comes to embedded player, Ustream has two options: either you embed the live video player or embed the Social Stream. Live video player doesn't feature any chat application. Also, Video Library feature is disabled. When you embed the Social Stream, both chat and video library features are enabled. Of course, there is now a provision to embed both the live and social steam players in a single window.
Broadcast Experience
As previously stated, Ustream's browser based encoder is feature rich and easy to use. However, it may land you in trouble during broadcasting over low bandwidth rate. You may add text and polls by leveraging the tools positioned beneath the main encoding controls. While broadcasting from the browser is definitely not a bad option, you can also try the following three desktop applications of Ustream:
Ustream Producer (free)

Producer Pro

Producer Studio.
Visit the website here to learn more about the features. If you are using Adobe Flash Media Live for encoding purpose, you have to download the corresponding XML file encompassing configuration information. If you are using any other encoder, Ustream has a solution- It provides Stream key and RTMP (Real Time Messaging Protocol) URL. Browser based encoders do not support multiple streams. On the other hand, Producer version of Ustream supports multiple streams.
Once you are done with the broadcast, Ustream displays an in-depth analysis on the highlights of your show, number of unique viewers, number of viewer hours and size of your target crowd. In addition, you can also view the responses received for your events. To view all the metrics in a graph, export the data to a CSV file. As an alternative option, save the data in a PDF.
If you are looking for re-directs to your channel page, Ustream doesn't disappoint you. In almost all critical departments, Ustream offers competent and fully functional features.
Justin.tv Live Video Streaming
Justin.tv is free for one and all. However, viewers have the option of watching videos by signing up for a Pro account. The biggest benefit of signing up for a Pro account is that viewers can enjoy the videos from all the channels of their choice without any advertisements. The only requisite to watch Justin.tv is to have the latest or updated version of browsers. It goes without mentioning that the latest version of Adobe Flash Player should also be installed in your computer. Unlike Ustream, there are no options to download Justin.tv as a desktop application.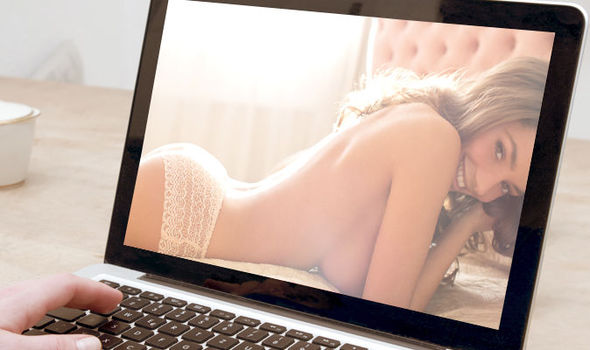 For video broadcasters, merely signing up for a Pro account will not result in ad-free broadcasting. Video broadcasters should therefore sign up for a Premium account which offers a myriad of features such as storage, branding and others. Apart from an up-to-date browser, you require a HD cam to broadcast videos. In case of any assistance, the Broadcaster Wizard shall guide you.
Channel Page
To begin with the level of control over your videos, Justin.tv has all the password protection facets to prevent others from publishing your content to YouTube. As far as channel configuration options are concerned, chat functions come with immense features where moderators of chat can ban certain words and block certain chatters. Also, hashtags can be added to all messages and visitors can tweet about their favorite show and favorite channel. To make their favorite videos go viral, visitors can like the Facebook page of the channel and spread the good word. Moreover, viewers can create highlights from specific videos (This requires permissions for channel owners) and add separate titles along with subscriptions.
Channel Page
Browser based players are good but desktop based applications are better. The channel pages of Justin.tv contain links to social media. However, the video quality seems just above average.
Embedded Player
Embedded player of Justin.tv is a plain simple player window. It has zero social media links. It does not provide any other offers such as slideshows and video playlists. If your channel is not live, there is no option of looping video playlists. However, it contains a chat window. Ustream is way better in this department.
The Broadcast Experience
The word 'exceptional' signifies the broadcasting experience. It is as simple as signing into your Gmail account. After you sign up, click Go Live button. To allow Flash player to access your camera and microphone, click Allow. Then click Start. To adjust the data rate, you have to adjust the bitrate slider. To adjust the volume, you need to control the volume meter. Justin.tv uses Flash Media Live encoder which is sophisticated. Thanks to the short tutorial, users can acquaint themselves with the process of downloading XML files, importing the files into Live Encoder and customizing the configuration settings. Justin.tv doesn't allow multiple streams. If your target audiences are young viewers, Justin.tv is your best bet.
If you are okay with deficiencies such as inability to disable ads and just above average embedded player, Justin.tv is really great for live streaming.    
My rating for Ustream is 4 and for Justin.tv, it is 3.
Let me now throw some insights on free chat websites such as BongaCams and Chaturbate. Well, please do not get me wrong since you may not be able to access all the features of the chat websites at free of cost. To access all the features, you may be required to pay certain premium (reasonable). However, most of the features can be accessed for free.  The foundational ideology on which the sites operate is more or less the same. However, before purchasing any tokens and choosing a live video streaming script, I advise you to go through the following brief.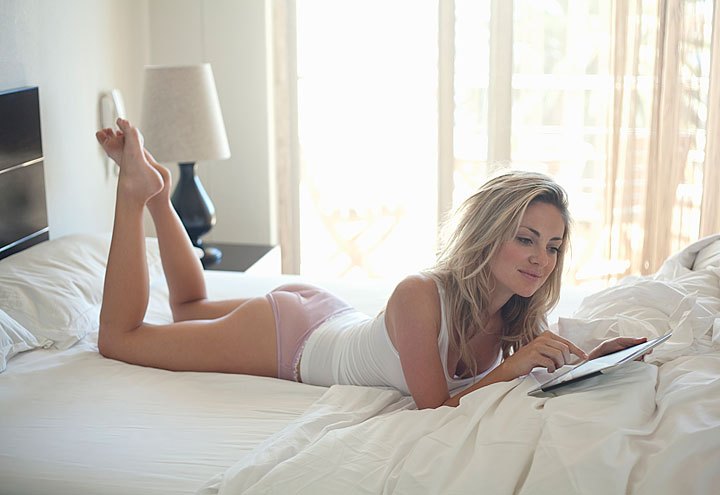 Ever since its inception in 2012, Bongacams has been making tremendous developments in adult cam industry. It is essentially a mashup of Livejasmin and Myfreecams. For all its features and beautiful cam girls, Bongacams has made its presence in the list of top 5 adult cam sites. When it comes to featuring beautiful and erotic European cam girls, this webcam site is peerless. When it comes to featuring Russian sexy cam girls, every other site is second to Bongacams. Bongacams has around 8000 registered models. Always, around 500 models are online at any time of the day.
Chaturbate is one year senior to Bongacams. In terms of membership and revenue, it is bigger and popular than Bongacams.  Chaturbate has nearly 20000 registered cam models. Around 1500 models are available online at any time of the day. If you are looking for some hardcore sex where couples are doing some nasty stuff, nothing beats Chaturbate. You can thank me later for the free advice but go through the following list of apps and games run by broadcasters:
Token Keno

Crazy Ticket

Roll the Dice

Tip Goal

Tip menu

Token Raffle

Goal Master

Sequence Tips
Broadcasters run many more such funny apps thereby helping viewers spend their tokens wisely. On Bongacams, the best feature available is the new membership status which helps you get the attention of your favorite model(s). You need to purchase their VIP package which is available in three types. Visit the website here to learn more about the pricing and plans. Herein lies he difference- In Chaturbate, everything is in terms of tokens and credits. Bongacams is available in 35 languages while Chaturbate is available in only 15 languages.
Categories
In case of Bongacams, segmentation is in terms of the following 18 adult niches:
Anal Play

Babes

Big Tits

Brunette

Blonde

Mature

Redhead

Shaved Pussy

Big Butt

Medium Tits

College Girls

Couples

Teens 18+

Toys

BBW

Squirt

Hairy Pussy

Small Tits
In case of Chaturbate, categorization is a bit sophisticated. There are 5 main categories:
Featured Cams

Female Cams

Male Cams

Couple Cams

Transsexual Cams
Categorization by age:
Teen cams

18 to 21 cams

21 to 30 cams

31 to 50 cams

50+ cams or mature cams
Categorization by region:
North American cams

Asian Cams

South American cams

Euro Russian cams

Other region cams

Philippines cams
Categorization by status:
HD cams

Private shows

Exhibitionist cams

Group shows
Categories by Price:
6 tokens per minute

12 tokens per minute

18 tokens per minute

30 tokens per minute

60 tokens per minute

90 tokens per minute
Streaming Quality
In this department, both Bongacams and Chaturbate need to improve. A great majority of cam models do not have a HD cam. Quality of streaming is average and not impressive.
Bottom Line
If you want to start a live video streaming site with all the features of Ustream, Justin.tv, Bongacams and Chaturbate, I recommend you to purchase xCams product of Adent.io. xCams surely meets your expectations in all departments- be it in terms of monetary options, quality of streaming, pricing, integration of social media tools etc.
If you have any concerns, hit me on [email protected]. You may also drop a line or two in the comments section. I will be happy to guide you. Cheers!