-

11

mins read
Starting an adult business is something that general adults are not familiar with. People like you and me know that this business has a lot of money, and many people even dive into this business without any proper guidance. Some people start their own studio and some like to perform solo on an adult cams website, but have neither enough knowledge, nor someone to guide. And that is how 99% of them end up being unsuccessful. Only one out of a pool of thousand becomes successful in this business. Just look at the odds. But this doesn't mean that you cannot earn money in adult website business. Here in this article, we shall teach you how you can start an adult website of your own, and how you can start earning money from it using adult pay site builder.
First of all, the answer to all of your questions is xMember. Whether you own a production house or you are a solo performer, with xMember, your adult business can reach new heights within a few weeks. But what is this xMember? xMember is an adult membership script that lets you create a world class adult membership site easily. This is a turnkey solution which saves you time and fetches you good money. Imagine you have just decided to start your porn website and what should be the first step? You will hire developers, designers, give them your product requirement and then, they would build the product for you from scratch. This would cost you a lot more and it will easily take at least 3 to 6 months of time frame. Or you can outsource it to a company who will do this for you. But again, it will involve a lot of cost and time. This is where xMember comes into play and can be very helpful for you to start your adult website business.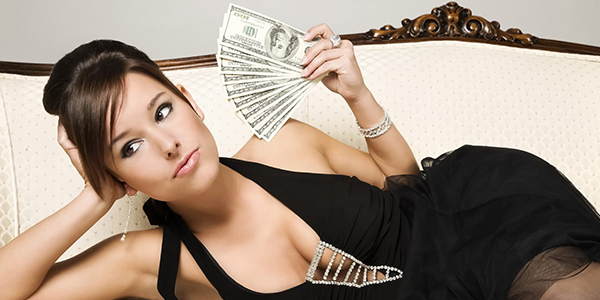 xMember is already being used by several adult websites such as Malechastityclub.com. Malechastityclub.com uses xMember to run their site, and since then, they have successfully managed to make their place in adult website business. You too can become successful with the help of this script software without spending months and too much money. Let me share a fact-if you build a product from scratch, it would cost you a minimum of $10,000 and 3 months of time. And you can buy services of xMember for a mere couple of bucks.
What do you Need to Start your Adult Website?
Many production houses and solo cam performers already own their website/domain and a web hosting, and if you do, you can jump directly to the third point where you can take a look at the features of xMember. If you have neither a domain, nor a web hosting, and you want to start a custom porn cam site or just a membership site if you starting an adult website isn't much of a tough task. Go through these points and within minutes your adult website business will be up and running. Here are the few things which are required –
A Domain:

The first thing you need, to start with building your membership website is a domain name. You have to search and choose a domain name which suits your requirements. Domain name is the website name or the web address of your website. LeanDomainSearch is one of the sites where you can search for available domain names. You will get more than 1000 domain names to search from. Search and select the one which you like and think will become famous. Choose the one which seems catchy as well as sexy.

Web Hosting:

The second step after choosing your domain name is to have a reliable hosting service provider. Ever since its inception in 1996, M3 Server has been in the center stage as one of the most reliable hosting providers. Enlisted below is a simple three-step procedure that lets you leverage its features:
Choose a hosting plan for your site. There are various Adent script startup plans. In order to get a good perspective, we suggest you to take M3 Control Panel tour. With the help of M3 Server, popular PHP applications such as WordPress, Joomla, Drupal etc can be deployed.  In addition, there is a completely affordable Off-Site Server Backup option as well.  

Claim a free domain name during checkout.

Enter 75% off first month promo code at checkout. The promo code is ADENT.
With dedicated servers, you get 2 IPs. The first IP is for the server's SSL control panel. You can use this IP for standard web sites. If you need to use SSL (Secured Socket Layer), you can load your SSL site to the second IP.
Adent's xMember Software
xMember from Adent is a content management system, membership, and video script software. With this script software, you can easily create and maintain your own membership website. xMember is a very versatile adult content management system software with advanced features which lets you edit any part of your membership website with just a few steps. It has other important features like membership management and video streaming. This script software is built with guidance solicited from various porn studios to build your adult turnkey website easily. This is the best script software available to help you in building and running a successful membership website.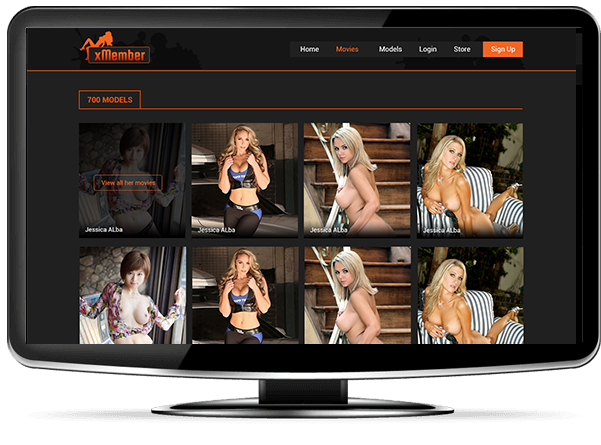 Features of xMember
There are many production houses and solo models who want to earn more money, and Adent's xMember is one way to create your own membership website and start earning with ease. Solo models can not only build a custom porn cam site but they can also hire more performers if they decide to start a production house. And for production houses, xMember can help you to setup a pay site within minutes. And all xMember requires is just a onetime fee. No hidden charges. Here are some of the special features of xMember –
Having a better payment gateway is very important for a membership website. xMember comes with CCBill, Epoch payment gateway for collecting payments.

The subscribed members can watch videos in different resolutions. xMember offers a video player which plays videos in all types of resolutions which are well suited for different devices.

xMember comes with a powerful membership management with tons of features like managing free trial signup and premium memberships. It is up to you to decide if you want to keep free trial signup or on what level you want to grant access to a free trial member. You can manage it all from xMember's membership management.

The growth hacking techniques used by xMember convert all the free trial members into paid users. So you do not have to worry about not getting enough paid members in your membership website.

xMember has a system of payments in which the payment can be collected as a onetime fee or recurring payments.

xMember prevents members from password sharing and restricts content for different levels of membership system. This helps with the privacy of your content.

This script software's admin back end has options to export detailed reports and analytics.

The powerful email management system from xMember allows you to collect all the membership signups and free trial signups of your adult website. It also adds them to the mailing list and sends automated emails to convert them into paid users.

If you are a solo performer on your membership website, you can integrate Google calendar to let your members know about your next performance or your next show.

xMember allows you to setup videos per minute pricing packages in HD video streaming for your adult website.

Restricting access to users from certain states and countries has never been this easier. You can do so by using xMember's in-built GEO based IP tracking feature.
You can allow members to watch the rental videos and also enable them to download to their respective computers / work stations.

xMember's digital download delivery module delivers the video files only after the payment is received and the purchase is done.  In other words, transactions shall be complete and secure. All the downloads are processed automatically.

xMember is completely customizable and you can customize your website in any way you want to.

Solo performers can sell their videos along with accessories from the inbuilt ecommerce store. It will earn you easy money.

This product from Adent uses Hook design, which is mobile responsive.
Building your own adult cams website or a membership website has never been this easier. With Adent's xMember, you can create your own membership website in just a matter of 10 minutes. Even if you want to create a porn studio of your own, xMember can help you in creating that too. This the best adult website script software available on the internet, and you can own this with a onetime fee. Cheers!