-

7

mins read
In this world of cutthroat online competition, you need to have the best product with you to lead the market. But is that enough? Definitely not.
People buy what they see and hear about the most and that is why advertisements exist. The sole reason of an ad is not just making sales or getting conversions, but an ad is also a medium to let people know about your product. Especially online where you will see ads dominating almost every other website. Ads are everywhere. Be it file sharing websites, be it blogs or some adult website. Ads are a great way for publicity.
That being said, just running an ad blindly is not the right thing to do. You need to watch your competitors closely to see how things are working for them and what products they are promoting the most. You must take measures to stay ahead of the crowd and if it means stealing their audience away from them, then be it.
"Good artists copy, great artists steal!" – Unknown
In this post we are going to tell you about three tools that you can use to spy on your competitor's adult ads. But if you are new to this, we will explain a few things before moving forward. Let us know what ad spying tools really are.
What are Ad Spying Tools?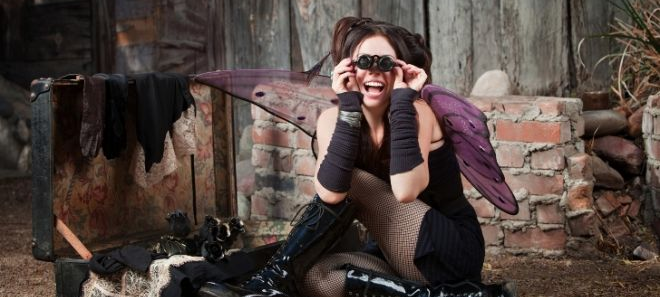 Ad-Spy Tools allow you to spy on your competitor's ad campaigns so that you can get a proper competitive analysis and the level of success that their ad campaigns are getting. You can use the data that they used in running those ad campaigns after adding some extra stuff into your campaign from your side to steal their customers/market away.
You will be able to target your audience in a better way and when you know your audience better, you can create landing pages that capture conversions from users. All this will result in providing you with more ROI on your campaigns altogether.
We all know that the adult entertainment industry is huge with a lot of potential even for newer players. But you can't just go and present yourself in the market unprepared, right?
This is why we are mentioning these tools in this post and we will be comparing three of the best tools for spying on ads.
Showdown – WhatsRunWhere vs. Adbeat vs. AdultAdspy
WhatsRunWhere.com is one of those spying tools that you can use to spy on other adult ads and many other things like mobile ads as well. It has a vast database which you can use to make your own personal campaigns better. WhatsRunWhere will help you find news ways to grab traffic and they keep increasing their reach as well. Last time I checked, their reach was amazing. They are covering more than 90 advertising networks in more than 15 countries. You can use WhatsRunWhere to spy on your competitor's text ads, image ads and even mobile ads. They have a huge database as they are one of the oldest companies in this field and they have been in the market, collecting data since 2009.
The pricing on WRW starts at $175 a month and in this basic package you can get info and data about mobile awareness. Coming to the next package, you have a $249 a month plan using which you can get the ad display awareness and analysis.
If you want both packages bundled into one, then you can get the $329 a month plan that provides the best of both worlds. But if you need even more data, WRW has an Enterprise plan that you can get after contacting them.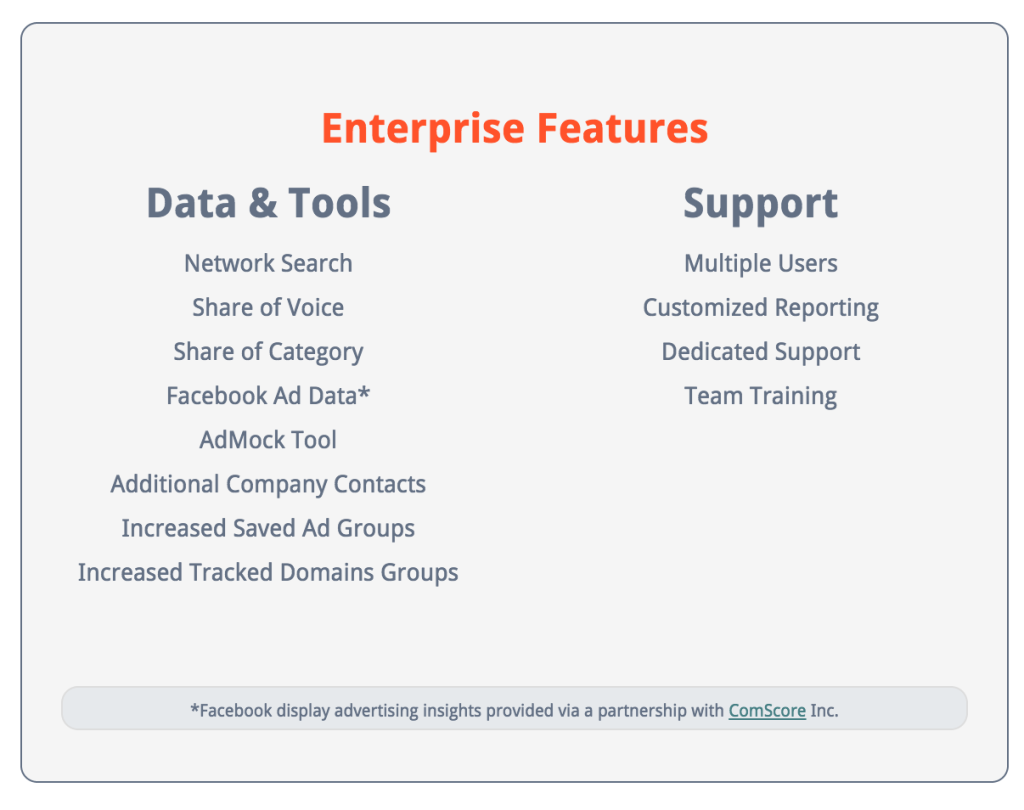 Adbeat works on the similar principle as WhatsRunWhere and they also have competitive analysis from mobile devices like iPhones, iPads, Android smartphones and Android tablet. They provide data and analytics from online ads and offers and they also have data from mobiles devices. They are a newer spy tool as compared to WhatsRunWhere but they claim to provide better and refined data as compared to WRW. As per Adbeat, if you are looking for a much more refined data, then they have the thing you are looking for. They have data from networks like Google Display Network, Adsonar, Doubleclick, Pulse 360, MSN Content Network, etc.
Pricing is similar when it comes to Adbeat. They have 3 plans all in all. The basic plan starts at $249 a month and you get to access the display networks, data that is up to 1-year-old.
The next plan is a plan that will cost you $399/month and it will provide you display networks, data, direct buy information, mobile data and data from native ad networks. The data that you can access in this plan is up to 1-year-old.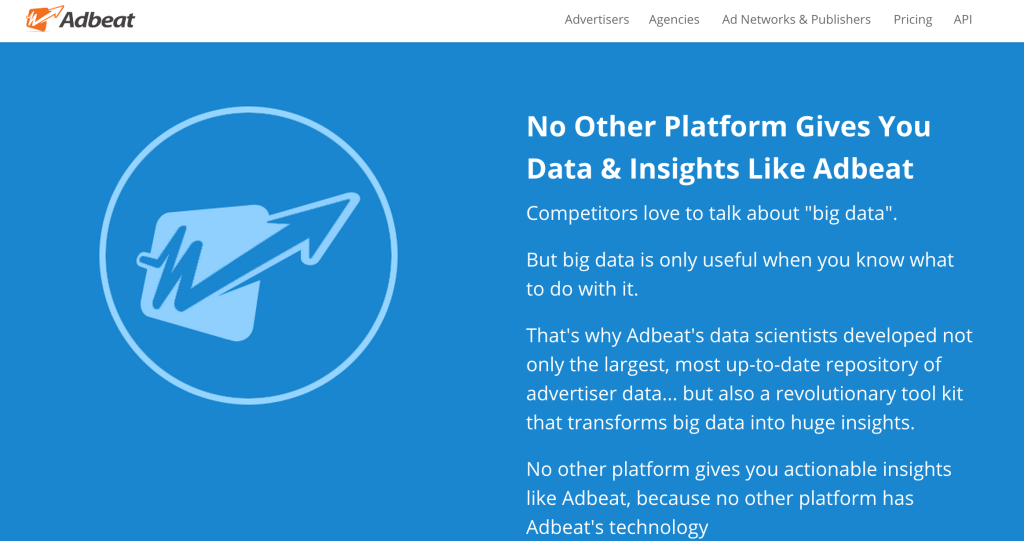 But if you want data that is more than 1-year-old and above that you want some custom analysis and data, then you can contact them for a negotiation and demo.
Adult Adspy is also a great tool to use but there's a reason why we listed it the last. It is especially targetted towards adult ads and other stuff, but this actually limits them. They have data from 51 countries that you can search through within last 30 days log.
With Adult Adspy you can check the ad placements and how long the ads ran. You can also check the competitor's landing page so you can create the one that is better. Not only that but you are also able to search all the ads that were ever made live by a competitor you are spying on.
Now, coming to the pricing part, AdultAdSpy lets you try the service for 5 days at just $9.95 but you will have restrcted access to the data. But if you want to have a full-fledged plan, you can go ahead and buy the $197.95 a month plan which will give you access to everything that AdultAdspy has to offer.
Verdict
Now all three of these services have their own pros and cons. But when it comes to data and reach, I suggest you go with WhatsRunWhere.com. It might be a bit costly but keep in mind that you are getting the best out of your money and if you are able to use the data correctly, you can get a kickass ROI.