-

10

mins read
While a greater part of the adult industry has jumped into the future, things like technology, innovation, internet, and social media, etc. could never really been a part of the strip club industry; at least, not in full potential.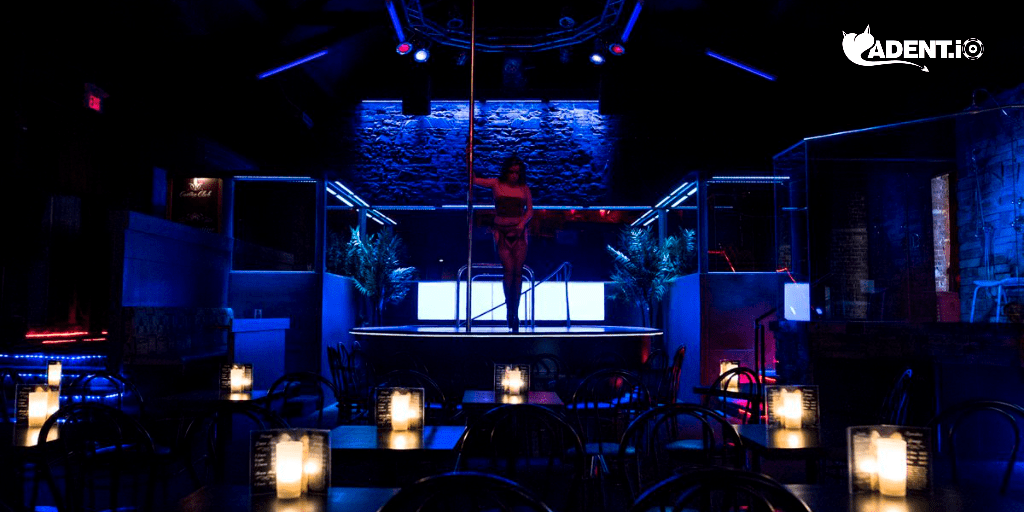 Strip clubs have always shied away from open marketing. They have remained resistant to the changes and modernization that other sectors such as porn, adult eCommerce, and escort services view as imperative and obvious.
Despite the skepticism, the strip club industry has received constant demand, thanks to its roots, nature of the business, and immense popularity among the millennials. However, the market has always experienced small shifts in consumer spending, which ultimately creates fluctuations in the overall revenue year-to-year. In any case, the interest in the strip clubs endures over time among the customers.
According to IBISWorld, Strip Cubs will endure a massive market size of $8.1 Billion in 2020, which would be a small but constant increase of 2.1% in the market-size from the previous year. There are more than 3,862 strip clubs in the US alone, which employ over 57,130 people.
Well, that was the case before COVID-19. Now that it has already disrupted the global markets, you can never be sure enough if these projections would endure. In a market, so skeptical to changes, some clubs that are still stuck in the 80s or early 90s may not survive the pandemic.
Luckily, some businesses have refused to do so and have adopted technology as their savior during this tough time. One such business that refused to kneel was the 'Calendar Girls' of New Zealand.
Calendar Girls – Strip Club empire in New Zealand
Calendar Girls operates gentleman's clubs in prominent locations in New Zealand. They are a big brand there, comparable to the names like 4Play and The Cheetah in the US. You can find massage parlors, lap dances, private dances, private room, pole dancing, and tons of erotic shows at all outlets of the Calendar Girls network.
Why Calendar Girls Started Streaming Strip Shows?
Like every other physical outlet, they too were forced to shut down their clubs during the pandemic. Calendar Girls closed all three of its R18 strip joints in Christchurch, Wellington, and in Auckland's Karangahape Rd on March 23.
According to NZHerald, a spokesperson from Calendar Girls said:
"Covid-19 has put all three clubs on ice until such time as hospitality can trade again,". "Everyone at Calendar Girls and thousands of people around New Zealand are clearly disappointed."
However, they did not give up and did what was most obvious at the time. The New Zealand based strip club empire, after being locked down by the pandemic, started moving its shows online. Like every other business that was trying to stay in the market by going online with its products and services, Calendar Girls too launched its online counterpart, CGSLIVE.COM.
Today, if you check their official website, calendargirls.co.nz, you can get a quick idea of how the brand has moved on from a legacy business model and adopted every possible way to leverage online services to the best possible scale. From social media to online packages, online discounts, and live streaming, the Calendar Girls has the best of bests for everyone from millennials to the younger generation of the customers.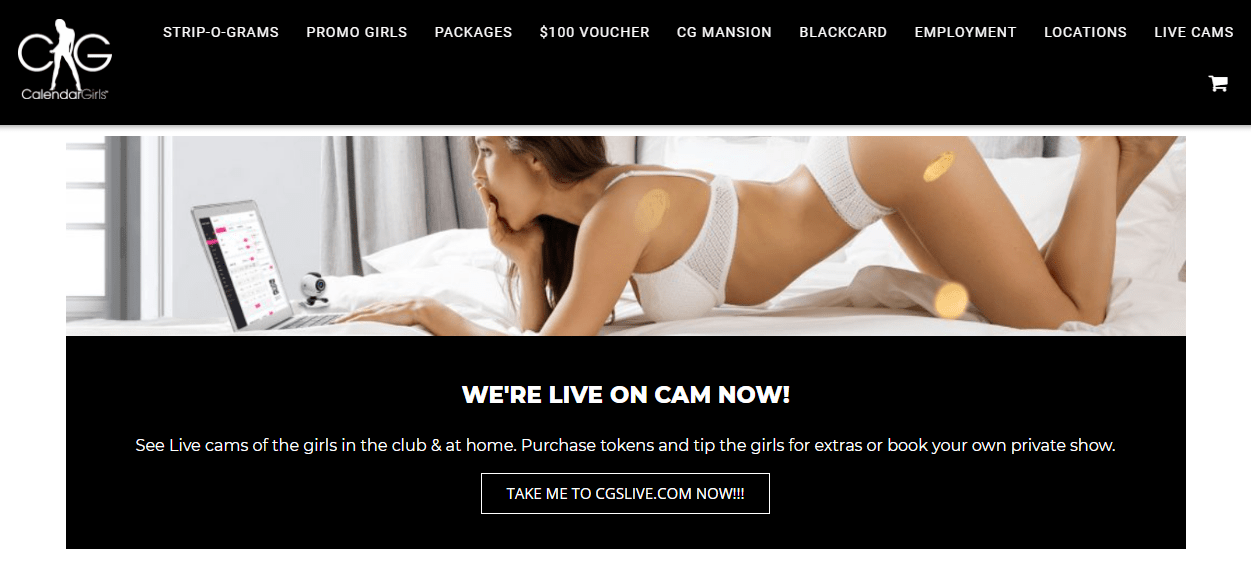 In fact, the pandemic inspired the brand for creating a whole new business model and introduce ideas to not only survive the pandemic but also to thrive on a whole new level after the lockdown norms are relaxed in the future. To be precise, they now have four different kinds of services to offer: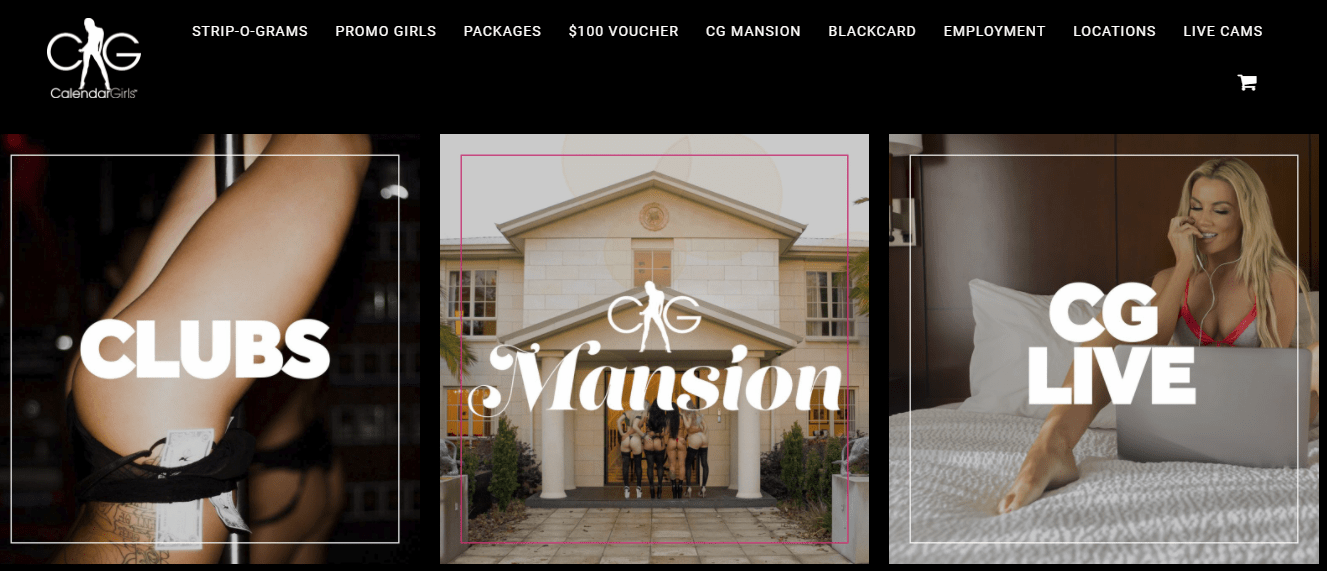 Clubs

:

For the good old ways.
Club Cams

:

Live streaming of the club shows.




Mansion

:

An online sneak peek into the routines of the models, where dancers stream from the safety of their homes.
CGS Live

:

Adult webcam streaming with exclusive access to group and private one-one shows for the patrons and ability to tip the models with digital tokens.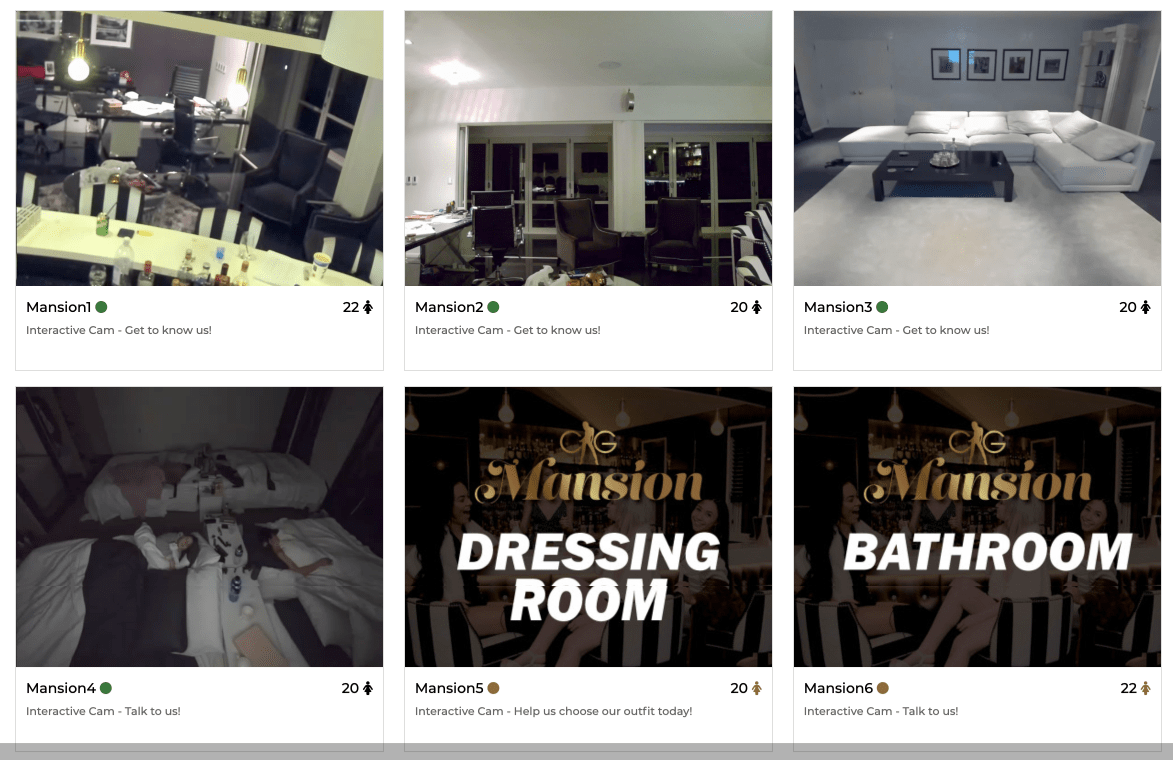 CGSLIVE features "real girls from Calendar Girls" along with other international models and has options for the users to chat with them in a public chatroom or via a two-way video streaming in a private environment.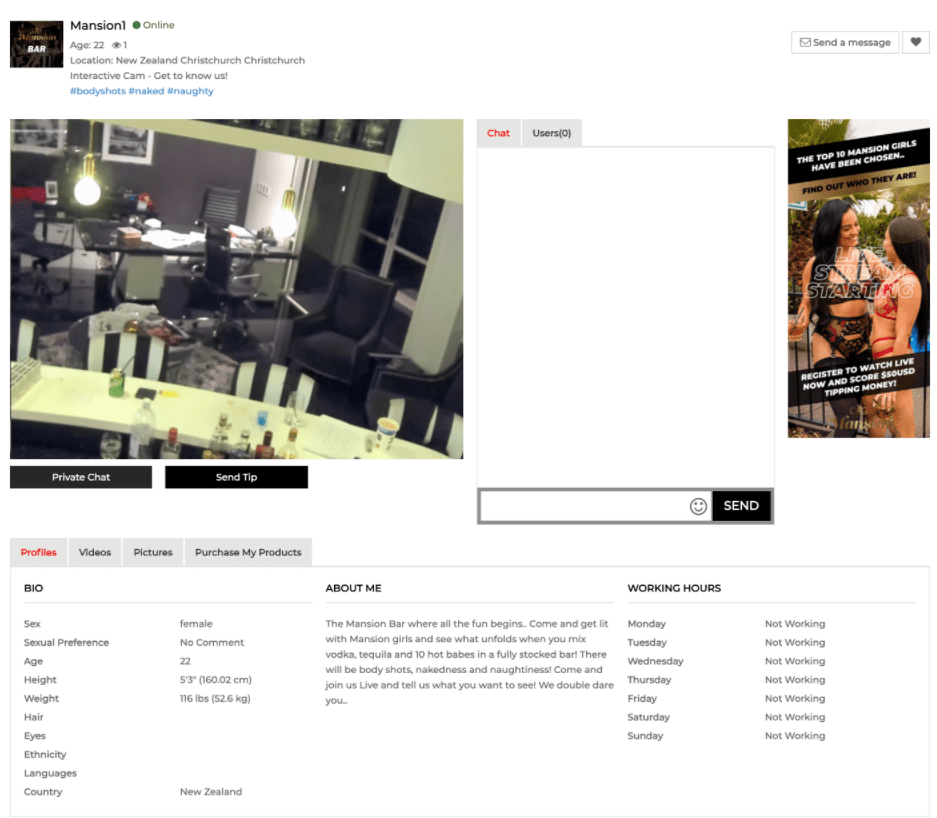 As a gesture of goodwill and to offer employment to fellow entertainers, the online version of the Calendar has also invited dancers from other clubs during the COVID-19 restrictions. Members can tip the dancers using digital tokens on the site, purchase merchandise, photographs, and recorded videos by the dancers.
How Adent Helped Calendar Girls Going Online?
As a technology partner of CGSLIVE.COM, we at Adent were presented with two major challenges by the representative of the Calendar Girls:
Challenge 1

:

We were supposed to develop and deliver the online version of the strip club in a really quick time, as the club did not want to waste any time after the pandemic forced them to shut down the physical outlets.
Challenge 2

:

CGSLIVE was not supposed to be a typical webcam site but a lot more than that. We were presented with a well-documented list of tons of custom requirements, which we were supposed to deliver in the first phase itself.
Luckily, we were able to shape the first working prototype of the project and deal with the challenge-1 pretty quickly, since one of our ready-made webcam solutions, xCams, met the majority of the requirements out of the box.
We could implement the first two requirements, 'Club Cams' and 'CGSLIVE cams', in quick time with little to no customizations. The major customizations in this phase revolved around cosmetic changes such as website theme to match the parent website, custom forms, and integrations with social media and popular business tools.
The major task was to implement the challenge-2 on top of the xCams script, where we added the following three major features:
Custom Membership Plans

:

Only the premium members can access the website. If you don't buy a membership subscription, you cannot access the site. No free content.
Different Cam Show Categories

:

Add 3 major types of cam shows:

Normal Webcam shows with cam girls from anywhere

Club cam shows with streaming from their clubs and Mansions

Mansion

:

24×7 live streaming with private rooms, dressing room, bathroom, spa, bedroom, pool, movie room, etc. Users can buy sneak peek into these special cam feeds.
Marketing By CGSLIVE
Since Calendar Girls was already a brand with a massive base of loyal customers, all they needed to do was communicating about their new service to the patrons.
Apart from this, the brand now also supports a whole new business model:
Cam girls from around the globe can sign up on the online strip club

Users from around the globe can now access the regular cam shows, club cams, and mansion cam feeds.
In short, Calendar Girls has now increased the size of its customers' base. Hence, they needed an extended PR and marketing to bring business from a wider population of the target audience. The following strategies cam handy in this regard:
PR

:

Press releases and

local media coverage

. The platform got some decent media coverage and their campaign to shut down the physical outlets was well received. In the meantime, well-organized publicity for their new online counterpart was also launched.


Social media and Shoutouts

:

Marketing on Instagram and Twitter. They used the social media presence of their dancers and models to acquire shoutouts and coverage on the digital medium.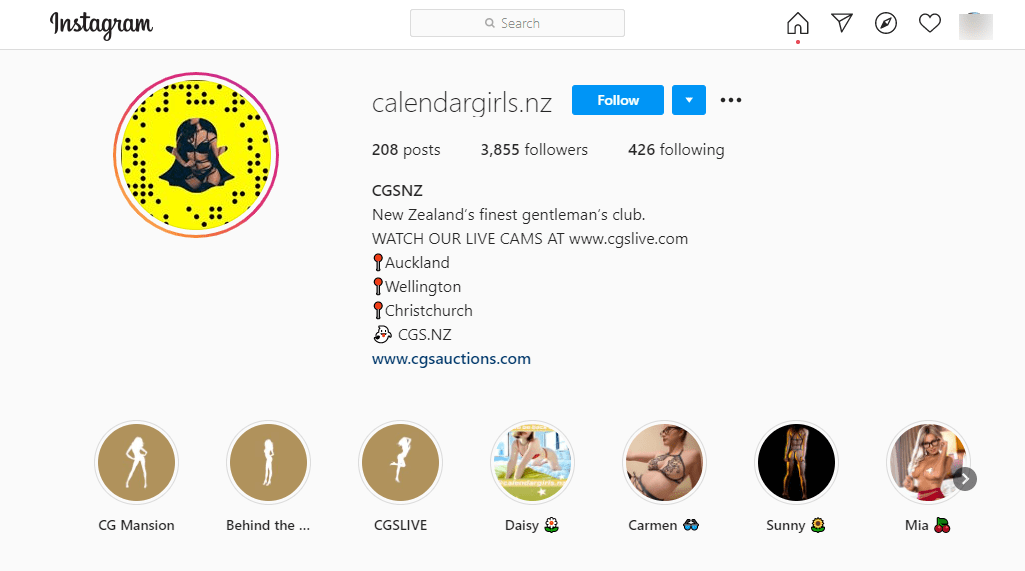 Paid Ads

:

They ran Google Search Ads and other premium Ads in the adult Ad networks.
To conclude
Slowly but eventually, the strip club industry is moving on from its 90s image and stepping into a new era with an online presence and modernized business models. The bold step taken by Calendar Girls is an apt example that businesses can choose the route to progression and yet stay connected with the origins of their legacy.
We hope that more businesses take such directions and remain in the business in this tough time. Strip clubs employ hundreds of workforces. Staying in the business means their workforce stays employed and does not lose their livelihood to a pandemic or anything worse.
We are humbled that we could help a business sustain and keep its workforce employed in the time of great distress. We couldn't have done this in a record time without our turnkey script, xCams. Do check xCams on our website if you too want to do something similar to your business model.
Join our FREE VIP Facebook Group to know more money making ways from adult sites.